Description
Silent Disco for bringing the local community together hosted by MovementWorks and DJ SugaRay and Sheldon D The GrooveMaster.
3 Channels - Afrobeat, Garage, 60's to 80's Music and Pop Music... Maybe can ask the DJ for your favourite tune.... What a silent disco looks like..
All welcome to attend... all donations raised to use for multi sports and SEN events at Tooting Leisure Centre.
Entry fee will include hot food and light refreshments.
- Hot dogs
- Burgers
- Jerk chicken, rice and salad
- Beverage
- Cold drinks
On sale other food and drinks..
Indoor activities with bouncy castle, soft play, arts and crafts raising funds for future activities for autistic children running sports activities - MovementWorks, The Engine Shed - Train Club based in Streatham and other indoor activities..
A range of 1:1 SEN advocates, Cakes on sale, Raffle Prizes and a great time with the family...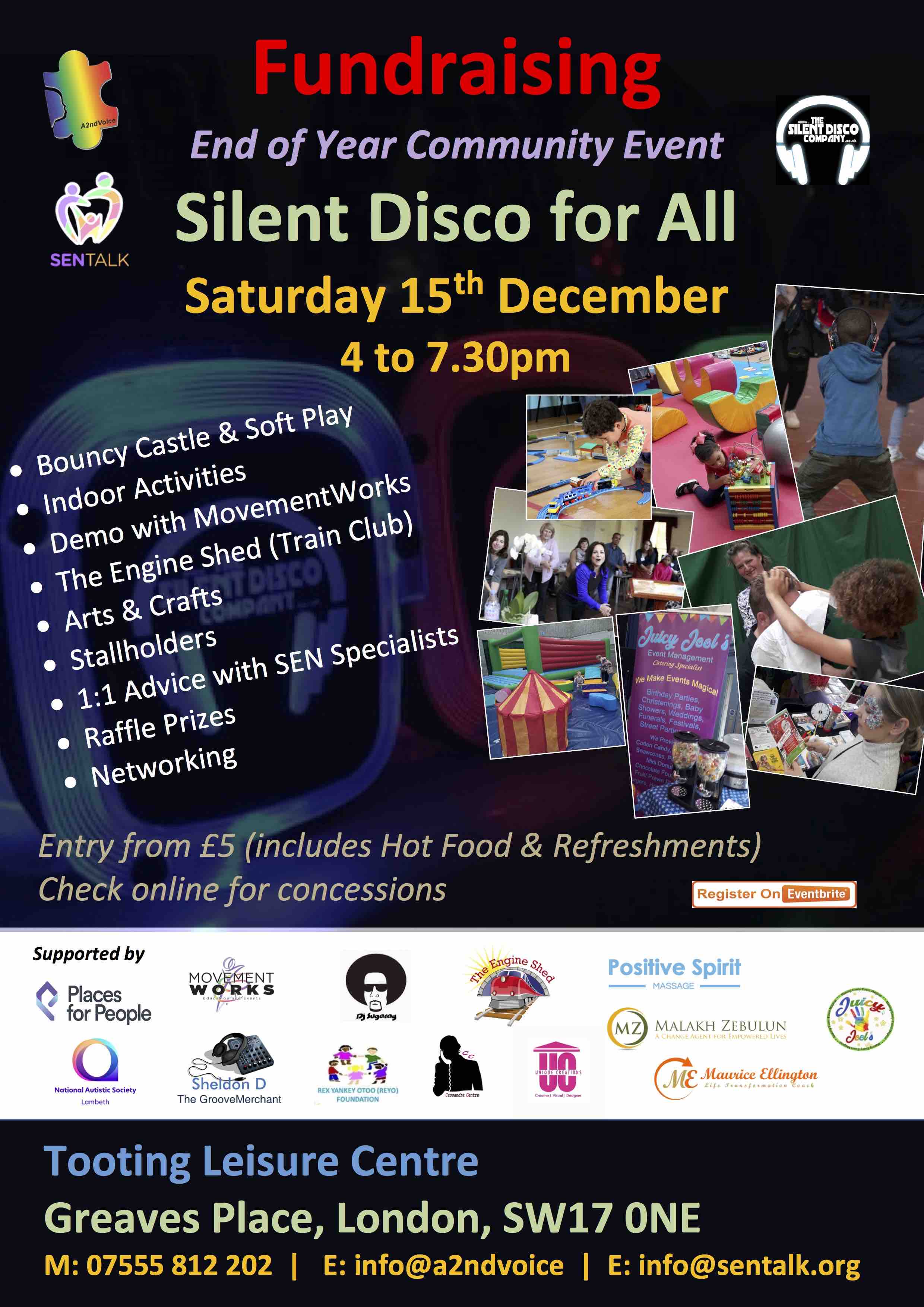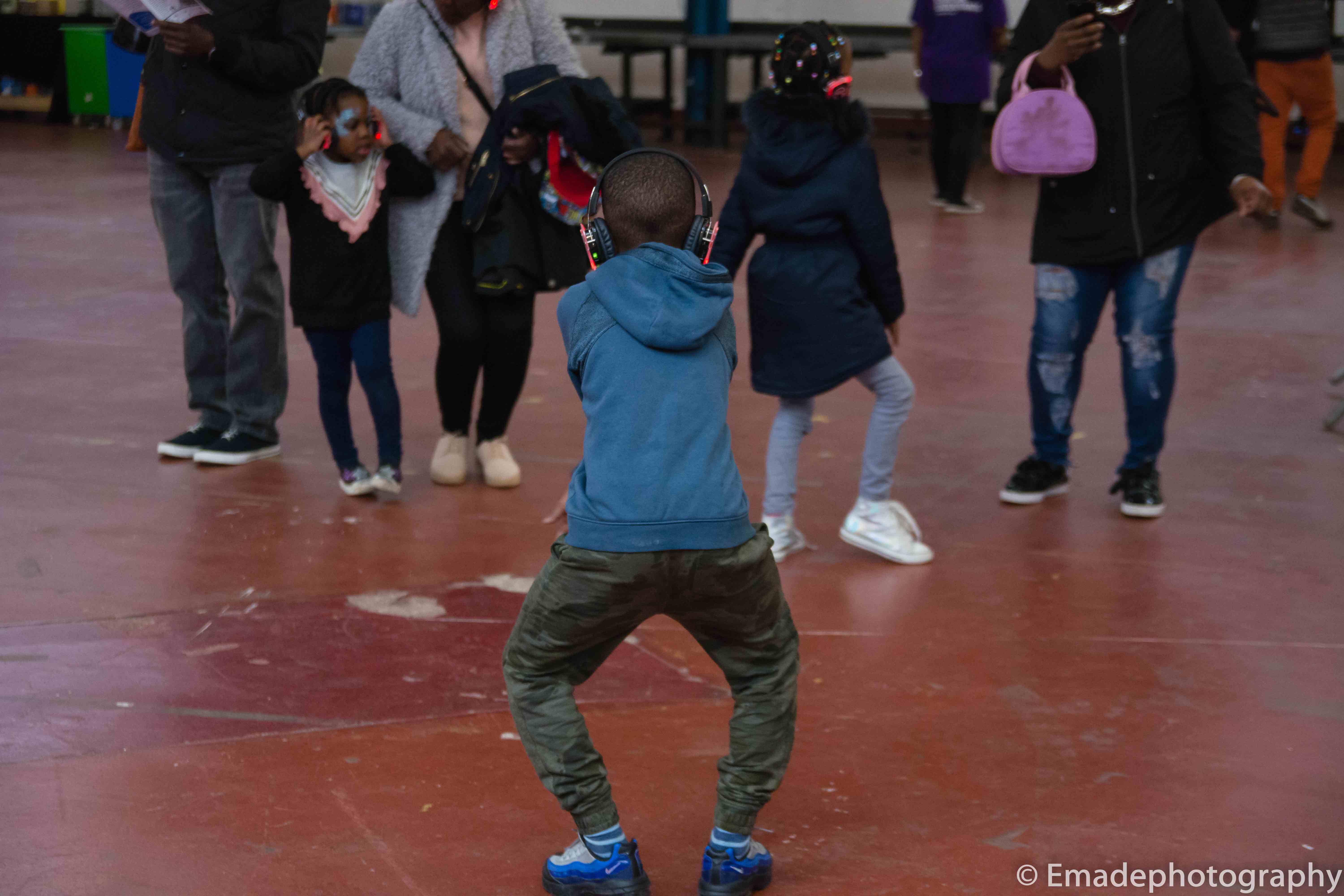 Saturday 15th December, 4.00 to 7.30pm
For more details....
Join mailing list: ref:SD15 info@a2ndvoice.com
Supported by Juicy Jools and SEN Talk CIC

*We will be looking for gluten and dairy free vendors.