Description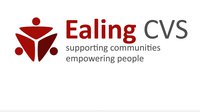 Does your organisation need funding? Finding funders, drafting proposals, completing applications, supporting evidence are all part of the essential voluntary sector activity.
The Fundraising Training will cover fundraising essentials and will give you an overview of where to start and how to proceed with confidence and knowledge.
The training session is open to voluntary, community and social enterprise organisations in Ealing and migrant community groups.
The session is delivered by Sofia Shakir, Hounslow Giving Project Development Manager. For any queries please email sofia@ealingcvs.org.uk.