Sales Have Ended
Registrations are closed
Thank you for registering! We look forward to seeing you.
Sales Have Ended
Registrations are closed
Thank you for registering! We look forward to seeing you.
Song writing! Community, deep listening- we look forward to seeing you! If you play an instrument please feel free to bring it along!
About this event
Fusion is a bi-monthly intercultural creative arts & story hub with a Christian ethos. Fusion brings together people from diverse cultural and ethnic backgrounds and age groups, exploring stories of Jesus and intercultural narratives from marginalised communities through creative arts. We believe that it is possible to instigate dynamic and profound change in our lives, mindsets and communities through making space for these interactions, giving voice to these stories and creative expressions. In Fusion sessions we think together around a theme or a narrative, and each express our interpretations, questions and passion in relation to that theme or story through an art form taught by a skilled arts facilitator - and we make time for intentional listening to one another as we reflect together on what has been created.
About this session
Try to imagine a world with no music - no first dances at weddings, no stereo or iPod to accompany your commute to work, no music partnering the movie, no coffee shop serenades, and definitely no singing. If it seems impossible to imagine that is because we have never, in the documented history of humanity, been without music. Music has long been an effective way to communicate to the masses, and lyrics have played a massive role in delivering this communication.
If you trace the music of the marginalized during periods of upheaval, you will find references over and over to the social issues that plague disenfranchised communities. The music of the marginalized sings tales of a common thread: brutalization and resilience on a path to joy and equality. Throughout history, people have often written songs as a way of conveying what's happening in the society around them and as a way of protesting for justice. In this session, we'll be exploring song writing, looking at the power of songs written by people on the 'margins' of society, and exploring how we might each instigate positive change through the medium of collective song writing.
'Pay as you feel'
You are welcome to join this pay-what-you-can session. Please pay what you can afford and feel comfortable paying on the day of the session so that we may continue to offer our sessions on a donation basis whilst also paying our guest facilitators.
About the facilitator
Born in Brazil, raised in Portugal, Dâmares Gomes joined a Christian band at the age of 13. Since then she has had the opportunity to travel internationally as a bass player. It didn't take long for her to start writing her own songs. She was deeply inspired by artists like Brooke Fraser and Jon Foreman.
In 2018, an opportunity came for her to release her first EP with EIKON to let the world hear what she had to say. She writes about her prayers, her thoughts and whatever God is doing in each season of her life. Over the years she has also written for other artists, recorded for projects and mentored young creatives who want to express themselves through the gifts God has given them. Dâmares is also the producer behind her new singles and she loves the whole process of making the song come to life. After her first EP in 2018 with EIKON, Dâmares Gomes is back releasing new singles with a new vibe that expresses her identity as a songwriter and producer. She co-leads a band named Port Duo with her brother Pedro Neto. Together, Pedro and Dâmares form a duo that creates sounds and textures, and combines acoustic and electronic sounds in creative fun ways.
You can connect with Damares on Instagram - @damaresgs
You can listen to her songs on Spotify - https://open.spotify.com/artist/5vH1WRgVmc2mwF0iXgOibC
PLEASE NOTE
There will be no food and / or beverages provided. We may take photographs or video footage during this session. These may appear in printed publications, promotional posters, leaflets and / or our social media page.
We will, however only include images / video footage with the consent of the individual and we will only include images of children, young people, vulnerable adult (s) in our publicity and / our social media page with the consent of a parent (s) or legal carer (s). To comply with the Data Protection Act 1998, we need permission before we use images of you and / or your children, vulnerable adults in this way so we would ask you to answer the questions during the registration process.
Social distancing & Face covering
Seating will be arranged in accordance with the latest physical distancing guidelines. Please respect those around you by maintaining your distance throughout the session. Please use the available hand sanitisers on arrival and please wear your face covering unless your exempt from doing so.
COVID-19 Symptoms
If you have been diagnosed with, or are experiencing symptoms of, COVID-19 you must not come to this in-person session. Likewise, if you have been in close contact with someone diagnosed or experiencing symptoms of COVID-19, please stay at home.
Test and Trace
By booking a space for this session you agree that your details may be shared with NHS Test and Trace in the event of a COVID-19 outbreak.
Contact Us
If you have any further questions, please drop us (Roots IWC) an email at RootsIWCLeicester@outlook.com and we'd be delighted to get back in touch with you.
Looking forward to seeing you!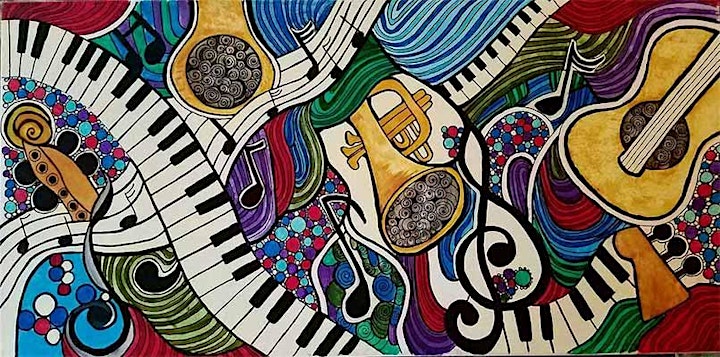 Organizer of Fusion - intercultural creative song writing with Dâmares Gomes
Our vision as Roots IWC is to celebrate our diverse cultural and ethnic roots and our identity as rooted together in Jesus. We want to learn what it means to be rooted in Jesus and explore the meaning of the Gospel together, and to learn from one another through listening deeply and celebrating each other's gifts, passions, and unique qualities. This, we hope, will lead to personal and collective growth in understanding, bridging divides, and challenging prejudice within each of us, and articulating our faith in Jesus in everyday ways.