Future Debate #17: Plastic Waste

Thursday, 27 April 2017 from 12:30 to 13:30
Event Details

12 people. 1 hour. A conversation about the future.
Join us at the Workstead as we hold a Future Debate about plastic waste.
A modern problem, our appetite for consuming vast amounts of plastic - either directly or through packaging - has caused a serious pollution problem. Whether it's the huge plastic gyres in our oceans, unusable waste going to landfill or microbeads affecting marine life, images such as this one are becoming increasingly common.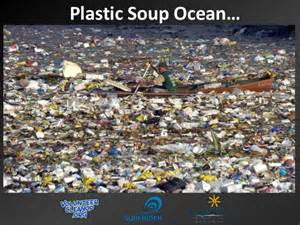 But we are fighting back, through greater awareness, better design and clean up campaigns. Do you want to know more about this important issue? Do you have any ideas as to how we tackle the underlying causes? Or do you think we have more important things to worry about? Come and join the debate!
Often we don't have time to have important conversations about things that matter to us even with our own family and friends. Future Debates gives you that opportunity in an informal, inclusive environment. All you need is an open mind. It's your chance to meet people, widen your network and talk about something other than Trump, Brexit or what's trending this week.
FAQs
What is Future Debates?
"In 2017, there's a real empathy deficit and underlying many of the world's problems is a lack of understanding. In age of self-curated news, knowledge and opinion we've stopped listening to perspectives we don't agree with."
Future Debates was created as a way of getting people to talk about the future. Not the future according to Hollywood or the internet, but the real future. The one that will change more quickly than we've ever known. The one that will have to consider a more uncertain, turbulent world. In the digital age we have more information than ever before, more predictions about what will happen to the planet and human race. Some of those predictions are exciting and frightening in equal measure. It will be our collective response that will shape the future and that response begins by having conversations, testing ideas, putting forward arguments and listening to other perspectives.
What happens at a Future Debate?

It's simple. A maximum of 12 people sit round a table to talk about the chosen topic for 45 minutes. The debate will be introduced and facilitated, but there are no sides, no specific motion to be argued over and no voting. Everybody has the opportunity to speak and the conversation can meander as the group sees fit. It's inclusive, relaxed and participatory, intersting and fun! At the end you'll be asked to reflect on what you have learned, and whether you have changed your perspective at all. Finally, as we believe talking should lead to action you'll be asked what one thing you will do as a result of the debate. 
How can I contact the organiser with any questions?
Email hello@futuredebates.com, leave a message on the Facebook page, or send us a tweet!
When & Where

The Workstead
London Road
Kings Worthy
SO23 7QN Winchester
United Kingdom


Thursday, 27 April 2017 from 12:30 to 13:30
Add to my calendar