The present and the future of Chinese animation
About this event
Odyssey: a Chinese cinema season - Panel 7
Future development of Chinese animation industry and international collaboration
Panellists
Yutong, 8 years old. She is a student at the University of Cambridge Primary School. She likes writing, coding, running and playing the piano.
Austin, 6 years old, year 1 student. He can communicate in both Chinese and English. Although he is young, he has his own judgment, he knows his own mind. He likes singing, dancing, reading, sharing his ideas and knowledge to others. He is a sweet boy.
Oscar, 8 years old, year 3 student, brother of Austin. He can communicate in Chinese and English. He has varied hobbies, such as reading, playing football, painting, playing the piano and drum. He is a warm and kind boy.
Chenlang, a 7-year-old connoisseur of silly cartoons and MineCraft/Call-of-Duty YouTuber videos, offers his expertise in spotting gems of scintillating ideas from moving pictures. Ted Ed and Kurzgezart are also his favourite channels so you'd better offer a good-laugh-guarantee, preferably as horrible as the Horrible Histories to grab his attention!
Convenor:
Dr Hiu Man Chan, Founder & Director of UK-China Film Collab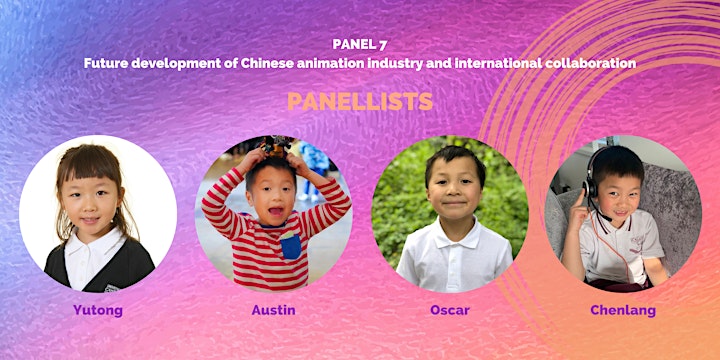 Panel Description:
The animation sector in China has been booming for a while, followed by the success of Ne Zha (2019), which grossed over £300 million at the box-office in its domestic market alone. Animation studios around the world are curious about this rising market and have been exploring ways to engage with it. Recent examples for international collaboration include Wish Dragon (2021) and Over the Moon (2021). Animation is considered the most accessible genre for a family oriented audience. What are the potentials for Chinese animation and its international development? What kinds of stories are worth telling and what aesthetics are the best for an international audience to consume?
About Odyssey:
Odyssey aims to empower a shared appreciation of film, to create an inclusive cinematic experience, and to encourage cross-cultural understanding. From 10th May to 10th June 2022, with more than 60 films in 6 curated sections, 10 panel discussions and many inspiring Q&A sessions, we will bring you a whole month of outstanding and innovative Chinese cinema that promises to illuminate your mind. The festival will not only introduce the latest young Chinese film talents to the UK audience, but also provide forums for professionals to exchange creativity and business ideas.
Odyssey will take place in a hybrid format in 2022. The opening film screening will be hosted in person by our venue partner, the Picturehouse Cinemas, in London and Edinburgh on 10th May with a reception. Most of the programme will be available online for all audiences across the country, and we will also organise several pop-up special cinema screenings throughout. The online festival platform of Odyssey will be powered by Shift 72.
Presented by UK-China Film Collab
Related Information:
Festival Date: 10th May - 10th June 2022
Format: Offline in London, Edinburgh, and Online via Shift 72
Festival Website: odysseychinesecinema.uk
Festival Instagram & Twitter: odysseyccs