About this Event
The Stratford, The Trampery, Hobs 3D & Women in 3D Printing have joined forces to create their first east London Fashion Week fringe event dedicated to the fashion designers of the future and textile technology, with a pop-up exhibition throughout the day, and a panel talk in the evening.
By creating a hub for fashion and digital enthusiasts and professionals, and encouraging interactive exchanges between guests, manufacturers and designers, FUTURE FASHION TEXTILE TECHNOLOGY will bring together the most curious and creative patrons of fashion design and development today by providing the opportunity to network with leading designers and creative technologists.
The exhibition will celebrate the use of technology in fashion, the designers that are currently utilising these methods, and the future leaders of fashion and textiles who are championing sustainability at the forefront of their work.
FUTURE FASHION
The Trampery will be showcasing two designers from their inaugural Sustainable Fashion Accelerator, a bespoke support programme designed to address the underlying issues facing nascent fashion companies in London, focusing on helping fashion designers integrate sustainability into their business models. The initiative marks a new kind of approach to fashion design, production and building businesses, and will showcase work from their exciting second cohort of designers.
TEXTILE TECHNOLOGY
Guests will have the opportunity to see and experience technology that is making waves in the fashion industry from Hobs3D, led by Kadine James, who is listed as one of the top 100 female tech leaders in the UK. Kadine is the Chair of Women In 3D Printing UK, Creative Tech Lead of Hobs3D, and the Founder of The Immersive Kind Collective, who will be present as a collective for open discussions and networking.
The Exhibition takes place on The Mezzanine floor at The Stratford. Open from 5pm on Tuesday 11th February, we invite you to mingle and chat with the exhibiting designers and other guests on a drop in basis throughout the day. The event culminates with a panel talk at 7:30PM, chaired by Patrick Scally, House Manager of The Trampery, Fish Island Village, which will bring together and discuss the duality and interdependence of FUTURE FASHION TEXTILE TECHNOLOGY.
Meet the speakers:
Karinna Nobbs, Founder of HOT:SECOND - Karinna Nobbs is a freelance Educator, Futurist and Founder. She is a published author and researcher, lecturing on the digitalisation of the fashion industry at the London College of Fashion, Antwerp Management School, Hyper Island and Istituto Marangoni and she holds an affiliate Professorship in Innovation at ESCP. Karinna previously was the Head of Strategy at creative tech agency Holition working with Coty Inc, Estee Lauder and BMW Group. She has also consulted with Wednesday, Business of Fashion, Frieze Academy and La Prairie. In Nov 2019 she launched HOT:SECOND - a world first circular economy retail concept trading physical goods for digital experiences.
Ganit Goldstein - Ganit Goldstein is a designer whose interest lies in the intersection between Craft and Technology predominantly working to incorporate 3D Printing and scanning into 3D Textiles. She believes in an interdisciplinary approach to Design- mixing tradition and futuristic techniques. Ganit is studying MA at the 'Soft System' Textile program at the Royal Collage of Arts, London.
For her work 'Between The Layers', Ganit created a collection of garments and shoes combining 3D printing and Crafts, inspired by her study of Japanese 'IKAT' weaving at the Tokyo University of the Arts. The collection received great interest and immediate press recognition, presented at exhibitions and museums around the world including: Milano Design Week, New York Textile Month, San Francisco Asian Art Museum, Munich Jewelry Week, Holon Design Museum and more.
Martina Spetlova, designer - MWOVEN is a brainchild of fashion designer Martina Spetlova whose highly identifiable use of hand-woven leathers in unexpected juxtapositions have become a trademark of her sustainable brand. Martina's background in biology and chemistry influences her experimental approach that challenges materials, elements and expectations. Her textiles are now used on accessories, jackets and larger scale interior design projects.
Alongside her uncompromising design aesthetic, MWOVEN is committed to ethical sourcing throughout the supply chain. Martina partners with sustainable and organic suppliers and her high quality leathers are handwoven by Syrian artisan refugees in a women's social enterprise. Forever scanning the horizon for innovative approaches to sustainability and ethical transparency, Martina now applies cutting-edge blockchain technology to her work. Each textile comes with a scannable chip detailing its materials, sourcing and processes, to provide a fascinating digital life story for each piece.
David Leigh, CEO, Strategy Director, SWIM XYZ - David is the co-founder of progressive fashion concept store, SWIM XYZ, which aims to help independent designers work to their own rhythm and pace, providing additional, more sustainable, retail options to both brands and customers alike, outside of the traditional fashion system.
Having seen the value of independents early in his career in the music industry, and later platform models and network theory, he has transferred this thinking and experience to the fashion industry to empower independent brands to lead the way in bringing about a more sustainable, positive and conscious fashion system.
During his serial entrepreneurship, he founded Lynch+Leigh in 2010, a marketing, branding, and business strategy agency, which focused on 'technology-connected' brand building for small-medium sized fashion companies. Having worked closely with many fashion brands he has a highly nuanced understanding of the industry at both a luxury heritage and subcultural, independent and directional level. From design and brand development through to finance, manufacturing and distribution.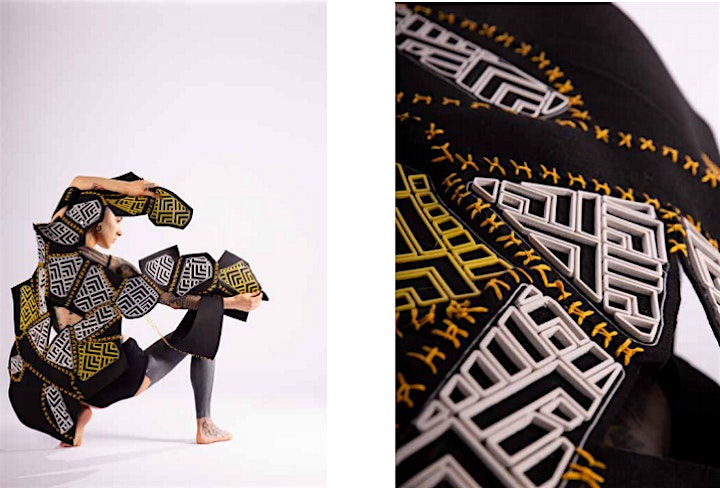 Meet the hosts:
About The Stratford
Located within a 42-storey skyscraper in the Queen Elizabeth Olympic Park, The Stratford unites short-term hotel guests and long-term Londoners under one roof. The building is the first integrated-living building in Europe and is the latest project from London property pioneers, Manhattan Loft Corporation and visionary Harry Handelsman, following the success of their previous projects St Pancras Renaissance Hotel and Chiltern Firehouse.
Designed by SOM, the architects behind the world's most iconic skyscrapers, including the Burj Khalifa and One World Trade Centre, the spectacular double-cantilevered tower features expansive living spaces, three sky terraces, two restaurants and a design hotel. It's unique architectural composition is propelled by a vision of social potency – embracing spontaneous interaction and green space to encourage a dynamic vertical community to take shape.
Occupying the first six levels of the building is a 145-room hotel with interiors by Space Copenhagen, with level 7 given over to Allegra, a destination restaurant overseen by chef Patrick Powell. Guests checking in for weeks, months, or even years, will head to the lofts – a collection of fully furnished single and double-height apartments, offering access to sky gardens with panoramic views of the London skyline.
The Stratford promises to combine world-class hospitality, architecture and art to encourage both long and short-term guests to make the East End their home from home. A long-stay hotel for the modern era that evokes the industry's golden age.
About The Trampery
The Trampery is a London-based social enterprise, specialising in shared workspace and support for entrepreneurs and creative businesses. Since founding Tech City's first startup workspace, The Trampery has cultivated an ecosystem of acclaimed shared workspaces and sector-focused facilities across London, with more than 500 businesses having called The Trampery their home. Our partners include the Barbican, Peabody and London College of Fashion.
About Women in 3D Printing
Women in 3D Printing is a global initiative aimed at 'promoting, supporting, and inspiring women using Additive Manufacturing technologies.' The UK chapter is led by Kadine James, covering sectors as diverse as Arts, Architecture, Engineering, Space and Aviation, along with the Creative Industries, and includes a mix of academics, industrialists and researchers. A key aim is to facilitate connections and collaborations and to keep a spotlight on UK AM, in addition to supporting an ongoing pipeline of talent through working with schools to promote STEAM and 3D Printing knowledge transfer and exchange opportunities.
Artwork with thanks to Holition, HOT:SECOND, Lucy Wheeler, & The Fabricant