Sales Have Ended
Ticket sales have ended
Sorry this event is now full. Please check out further dates on our website www.wfs.org.uk Thank you WFS Team
Sales Have Ended
Ticket sales have ended
Sorry this event is now full. Please check out further dates on our website www.wfs.org.uk Thank you WFS Team
Women in the Fire Service UK are hosting a 6-week programme of positive action events for future firefighters.
About this event
Future Firefighter
Positive Action 6-Week Programme
11 September -16 October 2021
#WFSVirtual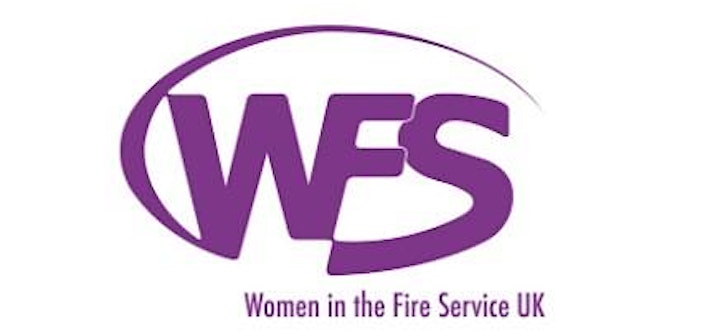 Be inspired! Be a Future Firefighter.
This is a free 6-week programme to help you gain greater understanding of what it means to be a firefighter, be better prepared for selection tests and have the confidence to apply for the role of a firefighter. You'll attend all 6 sessions.
We'll be running this programme several times in 2021/2022.
This event is open to people aged 16 and over.
When is it happening?
Sessions run weekly on Wednesdays, 12:00 - 13:00 BST
11, 18, 25 September and 2, 9, 16 October 2021
Over the 6 weeks we will discuss and explore:
Week 1 Role of the firefighter
Week 2 What does the Fire and Rescue Service (FRS) do?
Week 3 Application and interview techniques
Week 4 Different careers/roles in the FRS
Week 5 Fitness and strength
Week 6 HR - maternity, work life balance, Inclusion policies
Why are we running this programme?
Women in the Fire Service UK are hosting a programme of Positive Action events aimed at people from underrepresented groups aspiring to be future firefighters.
Workforce diversity among firefighters in England today is exceptionally low. The most recent Government statistics (where collected and stated) reveal that only 7.0 per cent of all firefighters are women, 4.4 per cent are from an ethnic minority and 3.3 per cent identify as lesbian, gay or bi-sexual.
There is no such thing as a typical Firefighter! We encourage women, people from ethnic minority groups, LGBTQI+ people, neurodiverse people and persons with disabilities to join us. If you embody an under-represented group, live in the UK and are interested in a career as a firefighter we would love you to take part.
We will be offering advice and information in a safe and informal setting to support individuals thinking of joining the FRS.
Sessions are facilitated by WFS volunteers who are serving firefighters and other experts in the UK Fire and Rescue Services (FRS).
Want to submit a question ahead of the event? We'll endeavour to answer the most popular questions during the event. To send your questions please email nathalie@wfs.org.uk
Why Attend?
These 6 sessions will help you make an informed decision about applying for the role of a firefighter. You'll get the opportunity to ask serving firefighters for answers to your burning questions about what life as a firefighter is really like! Get the knowledge and confidence you need to take the first step toward achieving your dream job.
Learning Outcomes:
Meet friendly firefighters from across the UK.
Get insight into the FRS as an employer and how they serve communities.
Find out about different firefighter roles and the recruitment and selection process.
Find out more about the physical requirements and fitness standards.
Breakdown any perceived barriers you might have.
Preparation:
Sessions will take place online using the Zoom platform. Please check you have the most up to date version of Zoom. You will need access to a laptop or computer with a working webcam and microphone as well as a strong internet connection.
Ticket holders will receive all information on how to log in to the Zoom meeting room 4 days before the first meeting date. An additional reminder will be sent 24 hours before the event.
Booking your tickets:
Tickets are limited to 100. Please ensure your registration email address is the email you will be using on the day to access the event.
You can support WFS UK non-profit with an optional donation on registering.
Got a question about this event? Email: karen@wfs.org.uk
Organiser of Future Firefighter Positive Action Programme