Group coaching with a people and planet focus to inspire, encourage and motivate you to stay on track in your business and lifestyle.
About this Event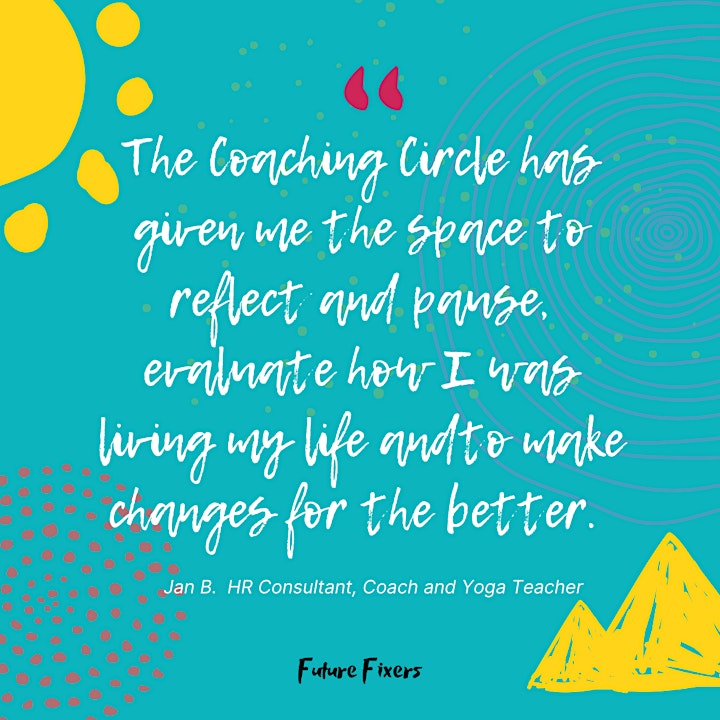 'A great start to the week'
" The sessions have been invaluable in helping me to find focus during this difficult time. They gave me the space to reflect and pause, evaluate how I was living my life and to make changes for the better. The environment is extremely supportive and it is so useful to learn from others, and of course from the expert skills of Karen and Dave who also provided theory and valuable insight. I would thoroughly recommend Future Fixers and just wish I had found them earlier."
We are:
Dave: Resilience Coach and Trainer (www.dsbtraining.co.uk) and
Karen: Purposeful Business Coach and Trainer (www.bentley-brown.co.uk)
Jump into Spring and Make Things Happen!
Spring is a time for new beginnings, so when better to begin to make positive changes?
Join us at 11am -12noon on any or all of the following dates:
12th April
Learning from the Stoics: A Philosophical Approach to Taking Back Control
26th April
What Motivates You?
14th May (Friday)
Avoiding Drama to Transform Your Experience
24th May
Developing the Power of Self-Compassion
14th June
Create More Time for Yourself Every Day
28th June
Build More Effective Habits
Your investment
£12 per session: Full cost
£6 per session: Concession for those with a low income
£1 taster session: If you haven't been to Future Fixers Coaching Circle before and want to 'try before you buy'.
How to book
Please choose the date of the session you wish to attend from the drop-down box and add the appropriate amount in the donations box.
We rely on your donations to enable us to keep the Circles going. Thank you.
Each year we will choose a charity to support. This year, at least 1% of all our profits will go to Yorkshire Dales Millennium Trust for planting trees.
*We are passionate about helping businesses grow their triple bottom line of people, planet and profit. We run purposeful business start-up programmes, Future Fixers Forum for like-minded businesses and Future Fixers Coaching Circle to help keep everyone motivated and on-track for a brighter future for themselves and our planet. For more information visit: http://futurefixers.uk/