Description

Do you know what the future looks like for your business?
If you're in the business of making, manufacturing, engineering or design, rapid technological developments are presenting both new opportunities and challenges to overcome. Understanding the options available is only one part of the story, making informed decisions and getting stuck in is the route to future-proofing your business.
What better way to start than by joining a hand-selected group of Cornish businesses for breakfast to explore how automation, software, advanced manufacturing and digital innovations are changing the production line.
Our keynote speaker will be Managing Director of British bike manufacturer Brompton Bicycles, Will Butler-Adams OBE. Since joining Brompton in 2002, and taking the helm as MD in 2008, Will has taken the folding bike company, with a cult-like status, on an incredible path. Revolutionising the way it operates, the company is now manufacturer, distributor, retailer and innovator. The team has grown from 27 to over 280 staff (with a couple of robot elves thrown in), and increased its turnover of £2m to £35m.
You'll hear how Will's achieved this using automation, technology, software, a highly skilled team and yes, robots. This approach has seen Brompton improve the quality of products, deliver amazing customer service, reduce costs and error in a product which has over 1,200 parts and 16 million combinations!
There will also be market insights and examples specific to the South West from the Future Focus research team, to help you investigate what your future path will be.
Here's what the agenda looks like for the day:
8.00- Breakfast and sign in
8.30- Welcome
8.45- Will Butler Adams
9.30- Q+A
9.45- Refreshment break
10.15- Future Focus market insights
10.45- Table discussions
12.00- Close
There is no cost to attend this Future Focus Event; it is fully funded by the European Regional Development Fund.
Can I return my ticket?
Yes. If you can no longer attend, we encourage you to let us know as soon as possible so a fellow Cornish business leader can experience this opportunity to hear world-class speakers.
---
Here's a quick look back at our recent Future Focus Event: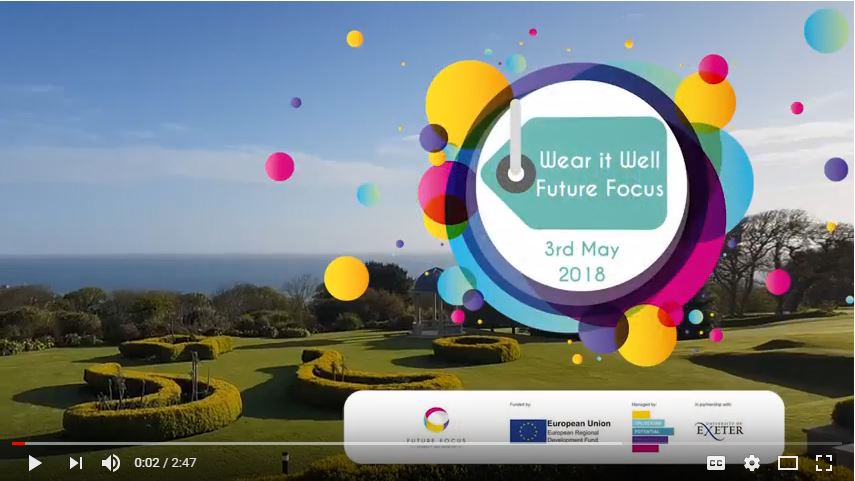 Keep up to date with upcoming events and news by signing up to our mailer HERE
Organiser of Future Focus Event - Engineering The Future - 6th July 2018
Here at Unlocking Potential we believe every business benefits from taking some time, being boosted, learning, listening to new voices and seeing what can be done through others' eyes.  
We work in a wide range of ways to help your Cornish business focus, develop and grow. We do this by committing to understanding what you do: our work is a conversation which helps us to learn too. 
Instead of dispensing wisdom or insisting on systems, our diverse, dynamic and experienced people work flexibly, helping you figure out what you need, and then provide it. 
Our take on what this looks like is pragmatic, bespoke and based entirely on what's the best fit for the businesses we work with. Preparing start-ups for take-off and helping established businesses ask themselves tough questions to take the next big step.