Description
Do you put on a professional mask when you come to work? Some people argue, that by doing this, you are leaving some of the most creative parts of yourself at home.
Lots of organisations are now demonstrating the benefits of enabling their staff to bring all parts of themselves to work; creating happier, more fulfilling careers, AND more successful organisations.
We'll be joined by guest speaker Caroline Matters, Chair of Management at the Findhorn Foundation, to hear about how and why they support people to bring their whole-self to work, in addition to the change the Findhorn Foundation is currently going through.
Agenda
0930 – Introduction and talk from guest speaker
1100 – Coffee and tea
1120 – Bringing the whole-self to work – session
1230 – Close
Guest Speaker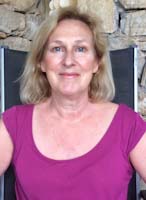 Caroline Matters – Chief Executive Officer, Findhorn Foundation
Part of the Findhorn Foundation since 2010, Caroline has recently accepted the role of CEO and is tasked with continuing to drive forward the change process that the organisation is going through.
Caroline has extensive experience working in the public sector, education and social services, both at front-line and senior levels. With a diverse educational background including Management, Education and Gestalt Psychotherapy, Caroline is committed to using her skills and experience to support the continued development of a vibrant Findhorn Foundation.