Location
Clockwise Offices
Southernhay West
Exeter
EX1 1TS
United Kingdom
Join us for this free event in Exeter and Falmouth. Bringing experts & the community together to explore future innovation with space data.
About this event
SETsquared Exeter Discovery Rooms
SETsquared Exeter Discovery Rooms are an ongoing series of fully funded events delivered through the ERDF University of Exeter Enterprise Zone, bringing together SMEs, sector experts, researchers and entrepreneurs to learn about effective business applications of new technologies and innovations.
Future Innovation with Space Data
Join us for another exciting SETsquared Exeter Discovery Room event. Hosted by Clockwise Exeter, and Immersive Business in Falmouth, delivered online and in person. Bringing together the region's facilitators, industry, academia, SMEs and individuals to look at future innovation with space data.
We'll be hearing from experts about how access to space data is changing our world, before having a chance to take part in a collaborative challenge workshop.
They'll also be the chance to engage with some immersive demonstrations, hear about great resources such as the new Space Enterprise Labs, as well as network and make connections with the community.
This event is designed for anyone who is interested in finding out more about how space data helps to drive innovation. As well as those currently working with or looking to incorporate space data in to their business, innovation or product development.
We will look at current industry application, research and the solutions that are being driven as a result. We'll delve further in to how to access space data and support, before looking at the practical components of space data driven innovation through a challenge workshop.
This event will give you a better understanding of what space data is, the extent to which it is being used today, the future application opportunities, and the routes to make use of these opportunities.







Clockwise Exeter - https://workclockwise.co.uk/locations/exeter/
"Clockwise provides well-designed, contemporary private offices, shared workspaces and meeting rooms with brilliantly flexible membership plans. Situated in the middle of the city in the Castle Quarter, Clockwise Exeter at Broadwalk House is a bright and airy building with podcast rooms, private phone booths and carefully designed spaces to support different working patterns."

Immersive Business Cornwall - https://immersivebusiness.uk/
"Immersive Business supports SMEs in Cornwall and the Isles of Scilly to explore and apply Immersive tools and experiences. Immersive Business brings together a state-of-the-art immersive technology facility and business consultancy to enable collaborative development of new products, experiences, and tools for productivity."

SETsquared Exeter
SETsquared Exeter is a member of the SETsquared partnership, the three times Global Number One business incubator.
Becoming a SETsquared Exeter member gives you strategic advantage right away. You can feel confident and empowered via our structured learning programme supported by a team of professional advisors and business experts. Your dedicated Entrepreneur-in-Residence, will become a critical friend, an experienced and trusted business confidant invested in your success.
Our network can help to open doors and create pathways to opportunities as well as the support of a community of like-minded people.
SETsquared Exeter - https://setsquared.exeter.ac.uk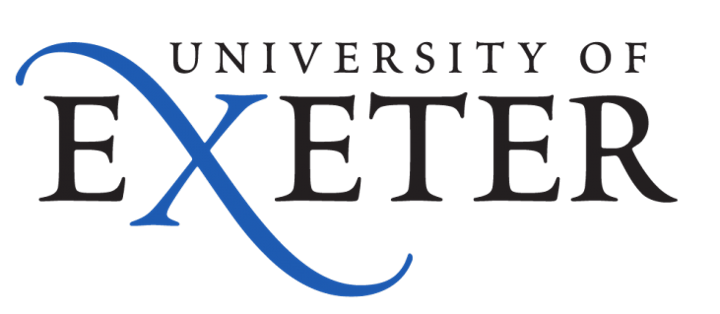 This event and the Discovery Room series is an University of Exeter Enterprise Zone project and is funded by the European Regional Development Fund.
For more information - https://setsquared.exeter.ac.uk/ueez-project1