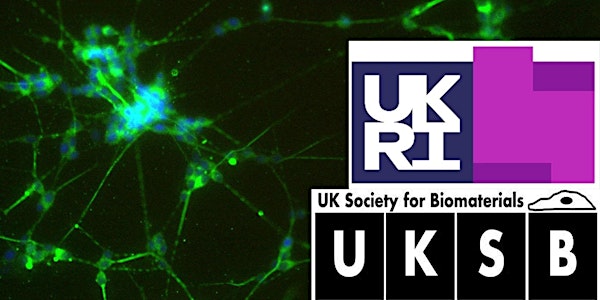 Future Leaders in Regenerative Medicine: Joint CDT & UKSB Online Conference
CDTs across the UK regenerative medicine field will come together online from 15th-17th June 2021 to showcase their research.
About this event
The following EPSRC Centres for Doctoral Training across the UK regenerative medicine field and the UK society for biomaterials will come together online on 15th - 17th June 2021:
The UK network working in the above areas will showcase research in this free event via Zoom, with a particular focus on early career researchers. The conference will include a keynote speaker each day before breaking out into five themes across the three days (cell and gene therapies, clinical advances and patient benefits of applications, bioengineered models, material nanopatterning and properties and enabling technologies).
Keynote speakers include:
During each themed session there will be presentations from UKSB members and later year CDT students within the field, and poster/flash talks from early year students. The programme will allow time for poster discussions and networking on gather.town. Please use our hashtag during the event #futureleadersinregenmed.
The full schedule of events will be made available soon.
Ticket information: When selecting a ticket please select the appropriate option of UKSB member or CDT in which you are affiliated to, you only have to select one option.
Zoom details: Details on how to join each session via Zoom and how to use gather.town will be sent to you in advance of the event.