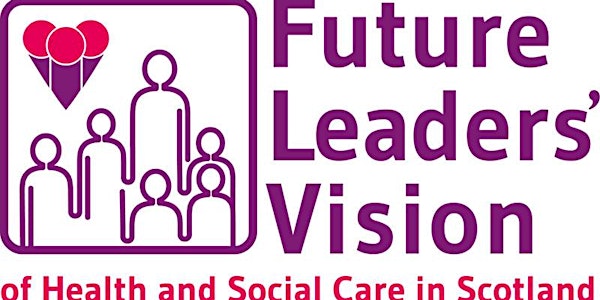 Future Leaders' Vision of Health and Social Care in Scotland West Hub
Description
Future Leaders' Vision of Health and Social Care in Scotland
We need your views to shape the future of health and social care in Scotland.
The Health and Social Care Academy and educational providers are hosting an event on Wednesday the 7th of December at the Paisley Campus of the University of the West of Scotland from 11-3pm, with lunch provided.
We are looking for people who are studying health and social care and those with experience of health and social care services to take part in discussion about how services should look and ways of making this change happen. This is an opportunity to be involved in exciting transformational change that will make lasting changes to people's lives. This event will inform a national Think Tank in early 2017, which will bring together future and current leaders.
At the event we will be exploring these four questions and giving you the opportunity to share your views:
• What is your vision of the future?
• What will help you realise this future?
• What do you see as the current opportunities and obstacles?
• What are your recommendations for how the current system needs to change?
In order to ensure an equal spread of students in health and social care disciplines and people with lived experiences, we are asking potential participants when registering their interest to self-select the option that describes them best and we will notify you if you have been selected.
Please email academy@alliance-scotland.org.uk for further information.
Organiser of Future Leaders' Vision of Health and Social Care in Scotland West Hub