Description
Future Leaders (with Lea_p)
Be your authentic self and unleash your inner leader!
Our 1-day #FutureLeaders programme, delivered in partnership with Lea_p Leadership, will give you the tools to boost your confidence, make decisions that are right for you and help you to better understand yourself.
Gareth Southgate (England Football Manager) is the official ambassador for #FutureLeaders, helping young people build the confidence, resilience and self-awareness to become leaders and succeed.
Where: The Prince's Trust Morgan Stanley Centre, 124 St Paul's Way, E3 4QA
When: Friday 28th February 2020, 9am-5pm
(You must be committed to attending the whole day.)
Who: Young people (16-30 years old)
Discover what's holding you back from success and learn how to job search with confidence! This programme will help you to:
èRecognise that leadnership is about being your authentic self
èUnderstand your values and how they demonstrate your ideal job
èDevelop self-awareness and learn new techniques on how to empower yourself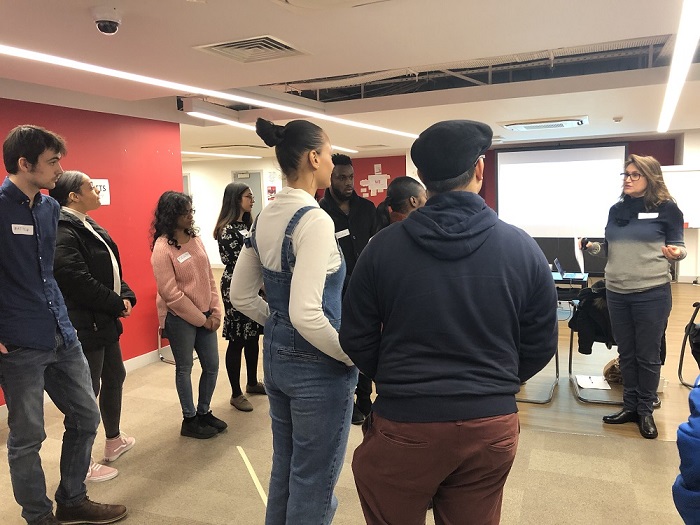 Agenda
- Arrivals, Registration and Morning Refreshments
- Mindfulness & Icebreakers
- Inner Critics - the voice that holds you back
BREAK
- Strengths - what you love and what you are good at
- Values – how you can match yourself to a job
LUNCH
- Re-frame Your Story & Own Your Gifts
- Affirmations
BREAK
- Who Are You - your source of wisdom and guidance
- Self-care & Evaluation
Others who have taken part have said:
'I really enjoyed and appreciated how safe a space was created. It really allowed me (and I think many others) to be brave in sharing their stories and their true selves.'
'It was so beneficial for my perception of job seeking and my sense of self. It was what I needed to motivate me.'
'This programme made you vulnerable in a good way. Positive, inspiring and motivating!'
Your free ticket only registers your interest for this programme. A Prince's Trust Executive will give you a call before the day to check your suitability for the programme and confirm your attendance.