Description
19 minutes from the City, a hidden world that we all depend upon - and FUTURE LONDON

NEW EXPLORATORY EXPERIENCE IN SUSTAINABILITY takes place in Zone 5 and involves a short journey there and back by national rail train. You will need your Oyster card or other means of payment.

Only 12 years to act decisively on climate change? How can we make the need for sustainability seem more real to people?
Another collaboration with 6heads - a
n experiment in shared learning at the join of sustainability and innovation.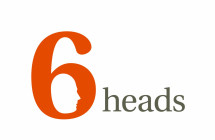 Sustainability can sometimes seem an abstract issue. After launching the Container Cult project, Simon Cole (Hackney Tours) started to explore the often-ignored Thames Estuary - and realised this obscure part of the capital is the capital's life support system.
The scale of the systems we take for granted was revealed and he found a trail that led from the back streets of East London to the other side of the world.
Perhaps if we can see for ourselves where everything goes and how things connect, we can better appreciate the challenge – and better articulate it to others? Perhaps if we can start to realise how little we really know about our own back yard and the scale of current activity?
Come and be immersed in the fundamentals of our modern life. Hear what goes unseen on the edge of cities, from import to export, emissions to excrement.
With tour guide/performer and activist/artist Simon Cole, see another side of the city in a cutting edge form of alternative tourism.
London will never seem the same again...
Meet 6.30-6.45pm Liberty Bounds pub, Tower Hill. We'll leave the pub at 7pm - to head East.

We'll be be back in the London by 9.30pm.