Description
Join us at the upcoming event, part of the Coventry & Warwickshire Business Festival
Hosted by CityFibre, the event brings together businesses to explore the future trends that will affect companies over the next five years.

Our keynote speaker, Dr Shaun Hides, will discuss the future technology trends that will enable businesses to flourish in the digital age. You'll also hear from Ricoh Arena which has an exciting digital strategy and will share their inspiring story of becoming one of the best connected stadiums in Europe after implementing a Gigabit-speed internet connection.

We'll also discuss CityFibre's continued investment into Coventry's digital infrastructure and showcase how the recent developments in the city are boosting Coventry's reputation as a great place to locate.

Finally, you will also have the opportunity to network with other like-minded businesses over light refreshments.
Come and join the digital revolution!
Speakers
Keynote speaker: Dr Shaun Hides, Futurologist and Academic Dean and former Head of Media at Coventry University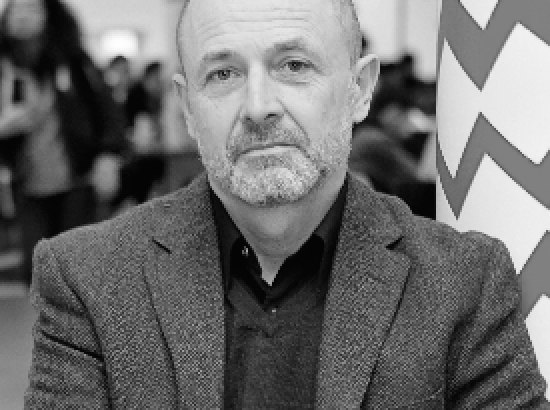 Dr Shaun Hides has more than 25 year's experience of working in academia. He joined the Coventry University as Senior Lecturer in Communication Culture and Media, from Leeds Metropolitan University, where he had been Senior Lecturer in Visual Cultures in the School of Arts and Contemporary Cultures. He had also previously taught at Nottingham and Leicester Universities. He became Principal Lecturer in Media and Communication in 2007, was Joint-acting Head of Department in 2008 and 2009 and became Head of Department in 2009.
As Head of Media he has lead the development of the Open Media Strategy, which has structured and focused its recent direction.
Shaun was seconded to the University Teaching and Learning Task Force from 2000 to 2002, to work on projects developing cross-cultural education in the internationalization of the curriculum and the innovation of peer–evaluation and peer-tutoring using online platforms. From 2002-5 he represented the department on the Hefce ADM Subject Centre and a JISC working group on innovation in assessment. He has chaired the School of Art and Design approvals committee and currently sits on the University Academic Board.
During his presentation, Shaun will discuss the future technology trends that will enable businesses to flourish in the digital age.
Speaking ahead of the event Shaun said: "There isn't a sector of business that won't be touched by emerging technologies. We're now at the stage of 'fly or die' - if businesses and city stakeholders don't embrace the digital revolution we risk being left behind.
"Our city's future is promising. We could experience a renaissance of the manufacturing sector, however, it won't be as we know it now. We've got to leverage our assets to compete on a global scale. Likewise, artificial intelligence will transform the way we live as well as work – this is already happening in Coventry following the recent successful trial of autonomous vehicles.
"Ultimately, data will become the new oil as the digital age progresses, but at present, much of the UK does not have the infrastructure to cope. Coventry, on the other hand, already has ultrafast speeds and the potential for near unlimited bandwidth beneath its streets."
Jatinder Sispal, Senior Executive - Enterprise, Carrier and Partner Channels at
CityFibre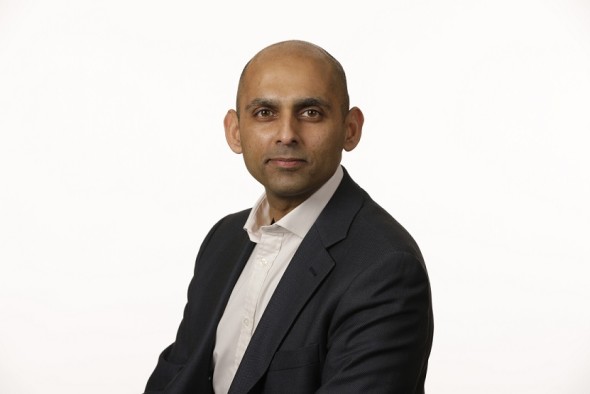 Jatinder Sispal has more than 22 years' experience in the technology and telecommunications sectors, including senior leadership roles with Telstra where he was responsible for building the wholesale division from start-up, and Colt, where Jatinder led the UK wholesale and Northern European indirect sales and marketing divisions.
In April 2017 he joined CityFibre from BT where he was Head of BT Local Business, responsible for the enterprise division serving c.700,000 customers a year and driving annual revenues of £400 million.
Jatinder's presentation will focus on the journey of Coventry becoming one of the first Gigabit Cities in the UK and how the new ultrafast full-fibre infrastructure laid the foundations for business growth and inward investment.
Jatinder Sispal said: "I'm really looking forward to hearing Shaun's vision of the future and how connectivity will play a key role in helping the city thrive. Since 2014, we've worked with Coventry City Council to connect public sites across the city and we continue to work in partnership with internet service provider, Onecom to connect hundreds of businesses across the Coventry.
"Connectivity will play a huge role in our futures, our full-fibre infrastructure provides the essential foundation for future digital deployments, making the delivery of smart city and IoT infrastructure, 4G and 5G mobile upgrades and full-fibre to the home rollout possible. We want to see Coventry continue to thrive as our work and lives continue to move into the digital space."
Stuart Cain, Group Commercial Director at Wasps and Ricoh Arena

Stuart Cain, a senior sports and live events industry figure, is Wasps' new commercial director. Stuart's key focus is help drive the club forward and increase usage of the Ricoh Arena's event facilities.
Stuart Cain has joined the Aviva Premiership club after seven years at the NEC Group as managing director – commercial marketing.
During that time he built The Ticket Factory in to one of the UK's leading music, sport and entertainment ticketing agents, selling over 2.5 million tickets per annum and brokered multi-million pound naming rights deals with brands such as Barclaycard and Genting.
In addition to his work at the NEC Group, he also joined Wasps with extensive experience of developing global sales and marketing strategies in sport.
As managing partner (sport) at Mindshare/WPP he worked internationally with brands such as Castrol, BP, Nike/Umbro and Ford on their involvement with the FIFA World Cup, NFL, MLS and London 2012.
He was also commercial director at Glasgow Rangers FC where he managed their international expansion strategy and the launch of an online TV channel, as well as Wolverhampton Wanderers FC where he introduced a range of initiatives making sport more accessible to the city's diverse communities at a local level and internationally through the Indian sub-continent.
During the event, Stuart will discuss the venue's vision of becoming one of the Best Connected Stadiums in Europe and its digital strategy. He'll also aim to answer the following question: With people living their lives through the mobile phone, what does that mean for sport and how can clubs and venues improve engagement and revenues through technology? He'll also demistify the follwoing question: How do you bring the bricks and mortar to life through data and technology to enhance the visitor experience and improve overall venue management?
Stuart Cain said: "I look forward to speaking at the upcoming business festival event to share our experience connecting to the city's full-fibre infrastructure and explaining how this fits in to our wider digital strategy. Attendees are also going to have the opportunity to experience the connectivity first-hand as our connection is now live."
Agenda
07:30 – 08:00 Registration and light refreshments
08:00 – 08:05 Welcome and opening remarks
08:05 – 08:35 Keynote speaker: "A Post-digital Mindset - facing a future that's already here." (Dr Shaun Hides, Coventry University)
08:35 – 08:50 "The Rise of the Gigabit City: Gigabit City Coventry" (Jatinder Sispal, CityFibre)
08:50 - 08:55 Gigabit Broadband Voucher Scheme (Richard Middleton, Coventry City Council)
08:55 – 09:20 "Connected stadia – why technology is the backbone of future sports engagement and venue management" (Stuart Cain, Ricoh Arena)
09:20 – 09:30 Q&A
09:30 – 09:35 Close
09:35 – 10:00 Networking
Gigabit City Coventry
With the birth of the Gigabit City movement, Coventry has joined the ranks of some of the most digitally connected cities across the UK and around the world. Coventry's Gigabit City transformation and the continued expansion of its digital community means the city is now well established as a digital hub of the Midlands Engine. This not only supports the City Council's 2014-2017 Jobs and Growth Strategy by attracting new investment and much needed talent, it also reinforces the city's longstanding reputation as a great place to live, work and study.

Launched in 2014, the Gigabit City Coventry network also provides the essential foundation for future digital deployments, making the delivery of smart city and IoT infrastructure, 4G and 5G mobile upgrades and full-fibre to the home roll out possible.
Read more about Gigabit City Coventry here.