About this Event
ELIZA X PATIENCE HARDING
R&B and Soul singer ELIZA, North London's empress of soulful, bedroom jams who lives up to being one of the UK's most exciting rising stars, collaborates for the London edition of Future Rising Europe with set and lighting designer Patience Harding, who's cut her teeth in the music video world. Together, they create a multi-sensory environment across different spaces of the hotel, for a one-night only festival experience that captures London's cutting edge cultural energy.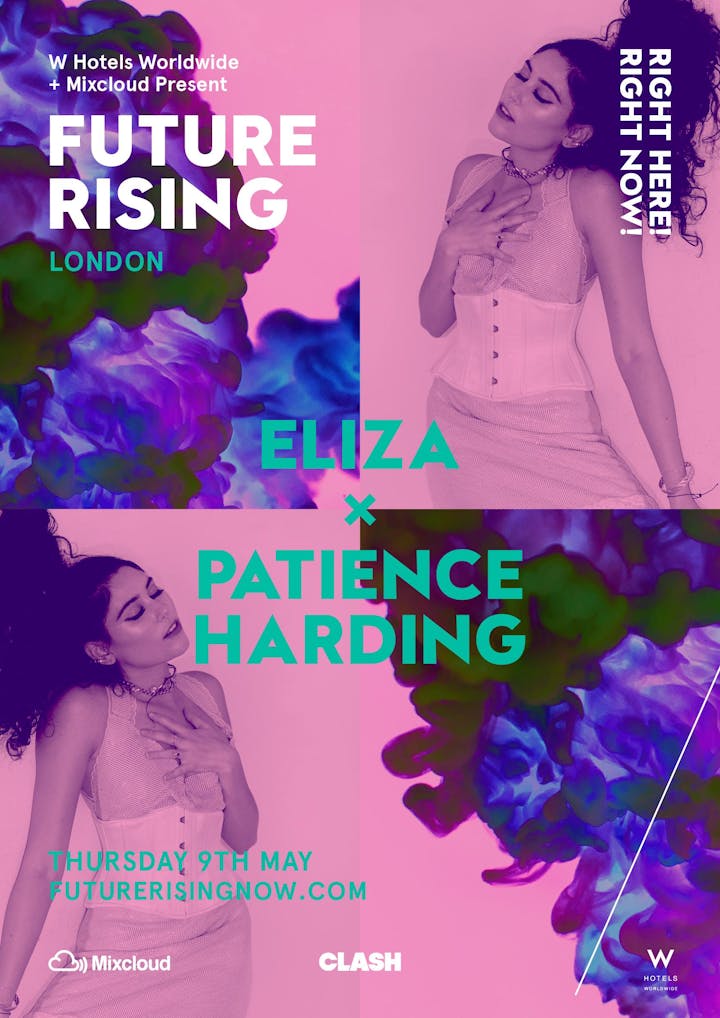 ABOUT FUTURE RISING
Future Rising is a global creative platform designed to amplify emerging cultural talent, enabled by W Hotels and Mixcloud.
Now in its third edition, the series lands in Paris, Barcelona, London and Amsterdam, using W Hotel sites as canvases to explore how music and visual art can intersect to celebrate a city's zeitgeist. A fast-rising musical act and cutting-edge local visual artists are invited to co-create a unique audiovisual performance to be premiered at each Future Rising happening. This year, under the theme RIGHT HERE! RIGHT NOW!, the artists will come together to explore and craft a unique experience that captures each city's spirit, energy, tensions and imaginations in the current climate.
Find out more at futurerisingnow.com.