Description
#FutureFit WHO IS STOPPING YOU GROW YOUR BUSINESS? YOUR ROADMAP TO SUCCESS
"A new paradigm of industry support from the Royal Bank of Scotland..."
The Royal Bank of Scotland invites you to our insight into the transformational disruptive change that UK manufacturing will undergo in the next 5-10 years, with SMAS, the AFRC, Martin Aitken & Co, Lombard Asset Finance and Basics & Beyond.
Join a tour of the HVM-Catapult Advanced Forming Research Centre's bespoke facility, and see how they are driving support for small & medium sized manufacturers.
Nick Shields, Director SMAS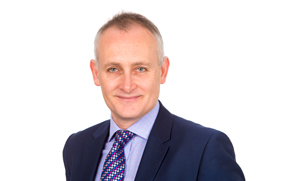 From an engineering and operations management background with over 20yrs experience in companies such as Teknek and Polaroid. Nick heads up the SMAS team with a focus on developing a culture of business excellence in all manufacturing companies in Scotland.
Advanced Forming Research Centre

SMEs are the backbone of the UK economy. Their challenges are often more varied and differ from those faced by their larger counterparts. The AFRC have set up a team solely dedicated to supporting the development of these companies, regardless of industry
The 4th industrial revolution will change manufacturing beyond recognition
Grip and vision; keep a grip on day-to-day running of your business while simultaneously developing a bold plan and a practical vision for the future.
How are changes in technology impacting your business
Most manufacturers (68%) agree that technologists will be the most in demand skillset by 2050. 31% said that adopting nanotechnology and new materials could help future proof their business despite industry experts citing these as major areas of global opportunity
How does your business model support your future plans?
End users' needs: 46% believe that customers will want to design their own products
Define what a successful business looks like today and in the future... Identify the key challenges that manufacturers will face... Discover the methodology...
Agenda:-
1:00pm Registration and Welcome Lunch
1:20pm An Introduction from the AFRC and Centre Tour; HVM Catapult role in facilitating UK
Manufacturing capability and growth
1:50pm The Royal Bank of Scotland: #FutureFit Overview. How we can support your business
2:05pm Nick Shields, Scottish Manufacturing Advisory Service: Future Vison
2:30pm Euan Ferries, Martin Aitken & Co: Grant Funding for Your Business
2:40pm Michael Clerck, Basics & Beyond: Productivity & Case Studies
2:55pm Panel Q & A and Networking

Register now for this FREE tour & event and prepare to be #FutureFit for success