Event Information
Refund policy
Refunds up to 30 days before event
Eventbrite's fee is nonrefundable.
Empowering change makers, companies and customers to take positive action on climate. Discover the most impactful offsets.
About this event
The Session
The FuturePlanet Community of Action, in partnership with Emitwise, welcomes you to join us for 10XIMPACT Climate: Carbon Footprints and Effective Offsets.
Curious as to how real-time Carbon Accounting can help you hit your net-zero goals faster than Carbon Footprinting?
Looking for clarity and insight on carbon offsets?
Want to discover what other #changemakers are doing to transform brands and organisations similar to yours?
Join fellow changemakers from organisations and brands similar to yours and our perspective sharers.
Carl Pratt - Founder - FuturePlanet
Mauro Cozzi - CEO and Co-Founder - Emitwise
Kathryn Barber - Sustainability Manager at Great Portland Estates
Caroline Bartlett - Head of Carbon Accounting - Emitwis
Emilien Hoet - Head of Climate Partner UK - Climate Partner
Emma Detain - Sustainability Manager - MindfulChe
Thomas Gent - Farmer - Gentle-Farming
To explore strategies and solutions to act on climate.
The 10XIMPACT format is uniquely designed to support you to connect with the speakers and fellow change-makers with similar challenges and solutions. See some of the participants' organisations below.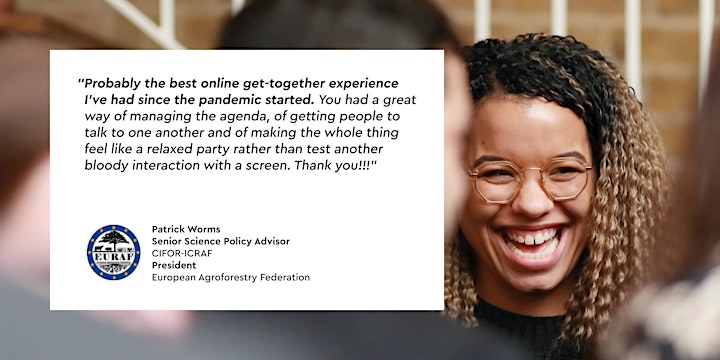 The Format
A unique format designed to foster connection and knowledge sharing
A ready-made support network
Interactive talk show format, with questions, crowdsourced in advance
Learning circles to discover regenerative, nature and technology-based climate solutions
Breakout circles to connect with fellow changemakers
An online community platform to connect before and after the event.
Join over 100 change-makers co-creating our future
FuturePlanet convenes change-makers, decision-makers, experts and influencers, through sustainability, brand, innovation, marketing, operations, packaging, procurement and the supply chain in search of sustainable solutions. Below is a small selection of brands and organisations whose change-makers are joining us.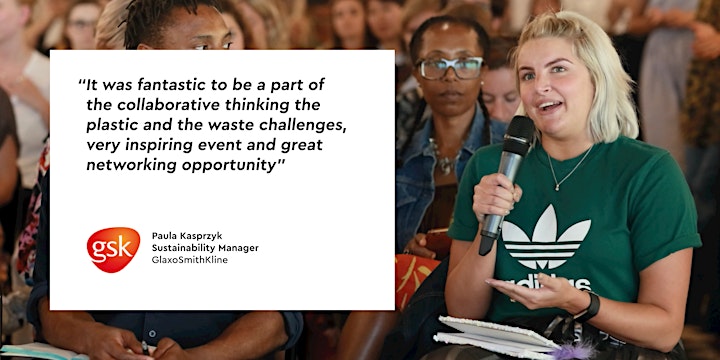 About
FuturePlanet 10XIMPACT events are safe learning environments. We co-curate each of the sessions with the FuturePlanet community, speakers and all the participants.
The sessions are unique and co-curated, and designed to support you to connect with other change-makers with shared challenges and solutions.
The workshops are curated to ensure each participant receives
Support on your individual challenges
Actionable insights and clarity on complex topics 
Confidence to make difficult decisions
Valuable connections that can directly solve challenges you have 
Increased understanding of the macro challenges
Strategies to future proof your business
Opportunities to join together to create systemic change
The intention is that everyone who takes part feels supported and leaves the day feeling empowered and informed, with an enriched network passionate about helping each other.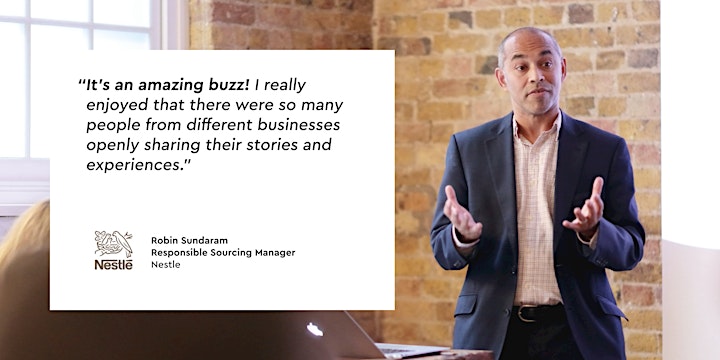 This event is part of a series
All events are listed below. You are welcome to:
Either
Select the events you want to join below
Or
A discount on buying tickets individually
2 x 30 min advisory calls to help you get the most from the series
Access to the full community platform with themed channels
30% discount for colleagues to join us for individual events.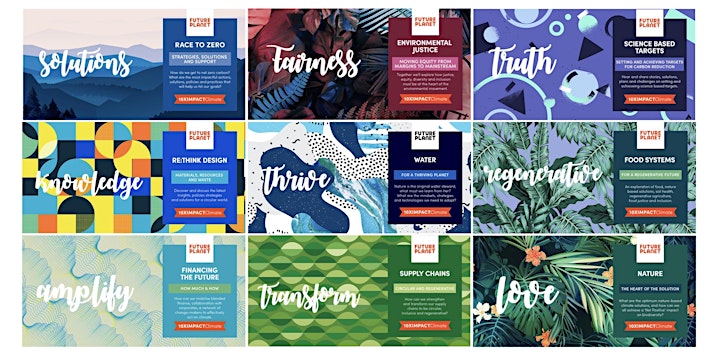 Race To Zero - 25 March
How do we get to net-zero carbon? What are the most impactful actions, solutions, policies, and practices that will help us hit our goals?
Equity and Environmental Justice - 15 April
Together we'll explore how justice, equity, diversity and inclusion must be at the heart of the environmental movement.
Carbon Footprints - 13 May
Empowering change-makers, companies and customers to take positive action on climate. Discover the most impactful offsets.
Re: Think Design - 20 May
In association with Ecosurety
Discover and discuss the latest insights, policies, strategies and solutions for a circular world.
Water for a Thriving Planet - 25 May
Nature is the original water steward; what must we learn from her? What are the mindsets, strategies and technologies we need to adopt?
Food Systems - 10 June
An exploration of food, nature-based solutions, soil health, regenerative agriculture, food justice and inclusion.
Financing The Future - 16 June
In association with Philanthropy Impact
How can we mobilise blended finance, collaboration with corporates, and a network of change-makers to effectively act on climate?
Supply Chains - 24 June
How can we strengthen and transform our supply chains to be circular, inclusive and regenerative?
Nature at the Heart of the Solution - 01 July
Science-Based Targets - 15 July
Hear and share stories, solutions, plans and challenges on setting and achieving science-based targets.

10XIMPACT CLIMATE is kindly supported by Emitwise
Future-proof your business for a zero-carbon world.
Emitwise's unique AI technology empowers businesses to automatically measure, report and reduce their carbon footprint across their operations and supply chain, future-proofing companies for a zero-carbon world.
Date and time
Location
Refund policy
Refunds up to 30 days before event
Eventbrite's fee is nonrefundable.