Description
Our October 2019 Global Awakening Regional Hub, will be a special event with William Wood. William is an Associate Evangelist with Global Awakening regulalry running his Dauntless Conferences in North America and he's a graduate of the Global School of Supernatural Ministry. (GSSM https://gssmusa.com)
In 2005 William Wood had a dramatic encounter with God where he was supernaturally delivered from alcohol and drug abuse. Since this encounter he has had a passion for revival and for seeing people step into the fullness of what Christ paid for on the cross.
Tickets & Registration
This event is free but we would ask you to register as we have limited availabiity and we will offer an option to purchase a buffet lunch.
We will be taking a love offering for William during the day.
Hub Programme
10.00 am - Doors Open - Tea & Coffee
10.30 am - Worship with and Session 1
12.30 pm - Lunch Break
2.00 pm - Session 2
4.00 pm - Event Ends
Upcoming Event
William will also be one of our speakers at our Annual conference, "Kingdom Power and Glory 2019" - from Friday 11th to Saturday 12th October, also at The Victory Centre.
For all details and to register, go to : Kingdom Power & Glory 2019 on Eventbrite.
More about William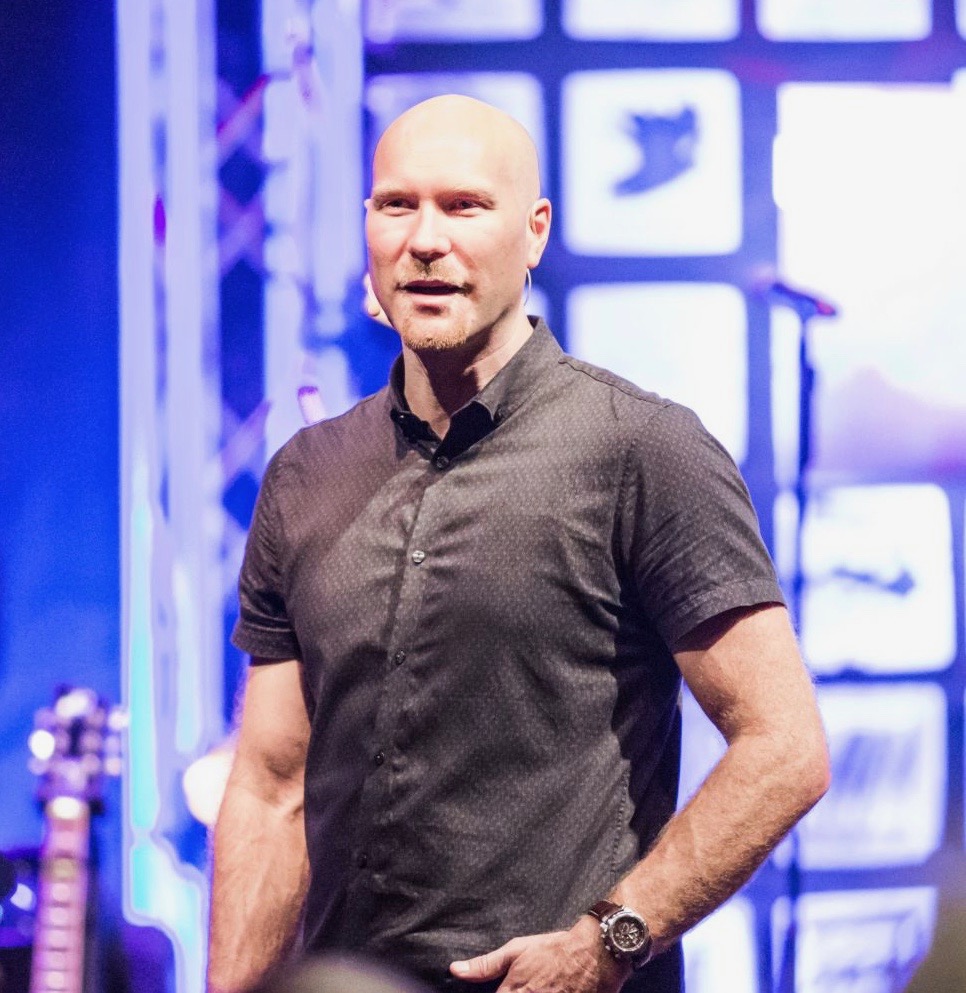 To see William ministering at Global's There is More Conference in 2018, (CLICK HERE)
For William, Ephesians 4:11–13 is a crucial passage: "And He gave some as apostles, and some as prophets, and some as evangelists, and some as pastors and teachers, for the equipping of the saints for the work of service, to the building up of the body of Christ; until we all attain to the unity of the faith, and of the knowledge of the Son of God, to a mature man, to the measure of the stature which belongs to the fullness of Christ".
In light of this scripture, William is focused on equipping the saints for the work of ministry. His heart is to see the body of Christ become a mature man unto the measure of the stature that belongs to the fullness of Christ. As Jesus himself walked the earth as a mature son, William's passion is to see the body of Christ walk in the same manner, thus fulfilling the declaration Jesus made in John 14:12, that we would do the works He did and even greater.
In William's case, these motivations take the shape of itinerant ministry and discipleship. In regards to itinerant (traveling) ministry, William says, "I believe that by traveling across the world equipping churches through conferences, training workshops, power evangelism, and missions that we are helping them step into their fullness." He describes his heart for discipleship as a belief that by helping churches develop their discipleship programs through focus on Jesus' model of discipleship, they will help to mature the body of Christ.
William is passionate for the Lord, and is keen for Christians to discover who they are in Christ and the call on their own lives.
Car Parking
We are sorry to advise that there is no public parking at the Victory Centre.
Car Parks
The nearest car park the the Victory Centre is Westridge Road Car Park, SO17 2HL.
This Car Park has 83 spaces and offers up to 2 hours free and a full days parking between 08.00 - 18.00 for a reasonable cost.
If you don't mind a leisurely stroll of 15 minutes there is also parking in Cemetery Road for £6 all day, off Northlands Road near The Avenue. Charges apply between 08.00 - 15.00.
Both Waitrose and Sainsbury's have a 2 hour limit and you need to be a shopper.
We advise you NOT to park in Portswood Shopping Centre Car park as this has a strict 2 hour limit and you will get a ticket if you go over this time!
Street Parking
Please be aware many of the streets around the Victory Centre only have a 2 hour limit.
Unlimited off street parking is available in the residential area behind the church on the following roads:
Portswood Avenue
Tennyson Road
Woodside Road
Thackeray Road
Shakespeare Avenue
The lower part of Westridge Road
Belmont Road
Both Westwood Road and Winn Road (off Brookvale Road) have unlimited day parking.