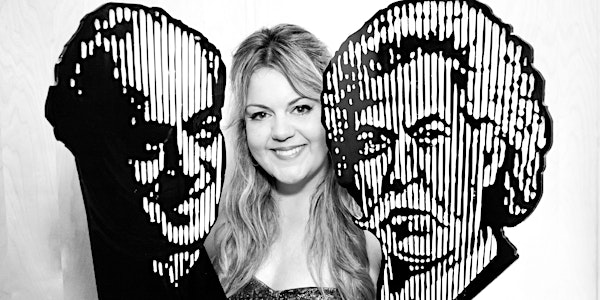 Gabriella Di Laccio: Brazil – 200 Years of Art Song
Event Information
Location
Embassy of Brazil
14-16 Cockspur Street
London
SW1Y 5BL
United Kingdom
Description
A musical glance on the rich wealth of Brazilian art song repertoire with soprano Gabriella Di Laccio, accompanied by pianist Késia Decoté.


PROGRAMME
ALBERTO NEPOMUCENO (1864-1920)
Coração Triste / Trovas
HEITOR VILLA-LOBOS (1887-1959)
Melodia Sentimental
ERNANI BRAGA (1888-1848)
Canções Nordestinas [Songs from the North East]
O Kinimbá / Capim di Pranta / Sao Joao da rarão / Engenho Novo

SILVIA BERG (b. 1958)
El Sueño… El Vuelo
CLAUDIO SANTORO (1919-1989)
Acalanto da Rosa / Amor e Lágrimas / Luar do meu Bem

CATARINA DOMENICI (b. 1965)
Healing
MARLOS NOBRE (b. 1939)
Dengues da Mulata Desinteressada
Gabriella Di Laccio, soprano

Winner of the Air Europa Classical Act of the Year Award 2013, lyric coloratura soprano Gabriella Di Laccio enjoys an international career that spans the genres of opera, oratorio and chamber music. Equally at home on the recital stage, Gabriella performs regularly as a solo recitalist and as a member of various chamber groups, and has appeared in a number of major international platforms including Wigmore Hall, Purcell Room, Southbank Centre, Megaron Opera House, St. John's Smith Square, Banqueting House Whitehall, Théâtre des Variétés Mônaco, amongst others.
In November 2018, Gabriella was named by the BBC as one of 100 most inspirational and influential women in the world 2018 for both her music and as Founder & Curator of DONNE, Women in Music – a project that highlights the life and work of female composers.
Késia Decoté, piano

Originally from Vitória, Brazil, Késia holds a PhD and MA (Dist.) in Contemporary Arts and Music from Oxford Brookes University, and Masters' and Bachelor (Cum Laude) degrees in Music Performance from UFRJ, Brazil. She studied under Luiz Senise and Myrian Dauelsberg (piano) and Ray Lee (Contemporary Arts and Music).
Késia has been developing a rich and diverse career as piano soloist, chamber music instrumentalist, musician in theatre productions and as a member of Oxford Improvisers. With a special affinity with contemporary music, Késia has been dedicated pieces for piano and for toy piano, and has performed in the UK, Brazil, Portugal, Norway and Canada. Among collaborations with performers, Késia has worked with Pat Thomas, Xenia Pestova, and with dancer/choreographer Joëlle Pappas.
Date and time
Location
Embassy of Brazil
14-16 Cockspur Street
London
SW1Y 5BL
United Kingdom