Description
SOLD OUT - please email joanne@cfpa.co.uk to be added to the waiting list.
This is a workshop designed specifically for tourist destinations and visitor attractions in the Highlands who are looking to get more business from the cruise sector. If you're a retailer, golf course, distillery, castle, restaurant etc. this workshop is for you*. We will share how the cruise sector works, helping your business engage with the world-class supply chain at the busiest cruise port in Scotland: Port of Cromarty Firth, Invergordon.
Content covered in this day-long seminar includes:
How significant is the cruise opportunity for Highland businesses?
Is cruise really for you? We'll cover considerations to be aware of before entering the market.
Introduction to the cruise brands that visit Invergordon and their target audiences.
What makes a good shore excursion?
Case studies – presentations from Highland organisations successfully engaging with the cruise sector, and the lessons they have learned along the way.
You will have the opportunity to design itineraries as a group and pitch these to the ground handlers who represent the major cruise lines visiting Invergordon. This will be followed by a question and answer session with three leading ground handling companies.
Places at this event are free but are limited and we expect them to be fully allocated, so please book early. There is no charge for the event, which is kindly being funded by Highlands and Islands Enterprise, but you must pre-register to book your place.
*If you are a travel company or transport provider and are interested in a similar event for your sector, please contact us separately at cruise@cfpa.co.uk.
Kindly supported by: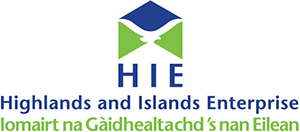 In partnership with: