Gaining the Competitive Edge with Robotics and Automation
About this event
The new North of England Robotics Innovation Centre (NERIC) would like to welcome SMEs to a workshop designed to provide an interactive introduction to Robotics and Automation through the lens of an SME.
Here at NERIC, we have launched a new SME support programme, teaming up with expert academics and experienced consultants in the field of Robotics and Automation to develop and deliver this one-day SME interactive workshop. This 6-hour workshop is broken down into 45-minute bitesize chunks packed with expertise and knowledge, designed with SMEs in mind.
The workshop will provide an overview of the current state of the robotics sector. A virtual tour of the University of Salford 'Robotics Laboratory will get you thinking about the opportunity's robotics can present for your business. With your interest primed, the NERIC team will then guide you through some of the different approaches to creating and selecting ideas, planning, and implementing robotics and automation, as well as how NERIC can support you through the wider support programme.
With a basic grounding in ideas, planning, and implementation, you will leave with the practical knowledge and increased confidence required to make informed decisions about the potential adoption of cutting-edge robotics technology in your business, enabling you to gain the competitive edge in robotics and automation.
The Workshop will cover:
NERIC Introduction: 9-10am
Robotics and Automation Myth Busting: 10-11.00am
The first and perhaps the most important takeaway from this workshop is that robots are real! and it is a rapidly growing market. Yes, there are many depictions of robots in fiction, in books, TVs and movies, but there is a number of real robotics and automation worldwide integrated in everyday life. In this Bitesize robotics myth busting we will answer all your weird and wonderful questions around Robotics & Automation, with the aim to dispel myths and stigma around the industry and integration of robotics.
Let's talk about Robotics and Automation : 11-12.00pm
The University of Salford has been in the forefront in developing innovative technologies related to robotics, and our hard efforts and credibility on those multidisciplinary areas will be imparted into NERIC. In this workshop session we will focus on a more generic introduction to robotics with emphasis on industrial manipulators and grippers, as well as autonomous mobile robots and vehicles used in our labs for research and teaching. More specifically, in our lab tour we will demonstrate the use of industrial robot manipulators helping humans in everyday tasks, humanoid home service robots helping the elderly, as well as intelligent-assistive wheelchairs for disabled users.
Lunch
Honing your Idea In Robotics and Automation: 1-2.00pm
The robot technologies we will be exploring in this workshop session have been used for years by both the industry and academia and have been part of the main research facilities at the University of Salford. Robots are stratified in many categories that span across various different applications and sectors, but only a few are of great interest for industrial applications where SMEs would benefit from. This session will take you through stages of honing your idea(s) in R&A. Businesses will be guided through key idea stages and points to think about when honing your idea, including whether R&A is right for your business.
Planning your idea in Robotics and Automation: 2-3.00pm
This workshop will talk businesses through key areas of planning R&A for their business. During this workshop, you will explore the end-to-end automation planning process to showcase a preview of the R&A journey. This session will support a business to understand the importance of potential errors, refinement and modifications. This phase establishes the groundwork for future operational models for a smooth transition into the long-term R&A strategy.
How to implement Robotics and Automation: 3-4.00pm
As with the introduction of any new technology or process, there are some potential barriers or risks to overcome when implementing new R&A systems. Before getting down to the actual execution, it is imperative to devise a meticulous and structured implementation approach that will define the contours of your overall strategy. This workshop has been designed to understand the stages in implementing robotics & automation in a business.
NERIC Q&A: 4-4.30pm
Some SMEs may be eligible for a two-hour consultation meeting with a member of NERIC's team of robotics and automation experts.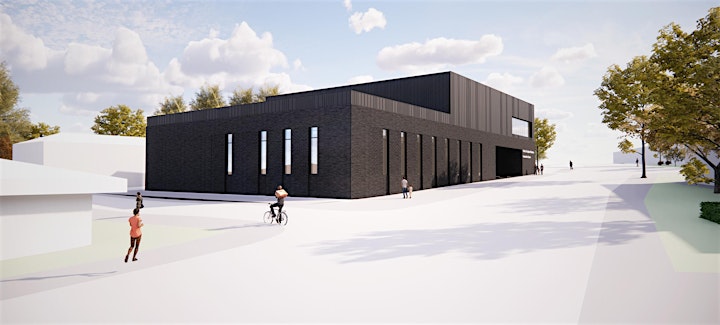 Organiser of Gaining the Competitive Edge with Robotics and Automation