About this Event
This year our Gala evenings return with top class Freestyle dressage, a masterclass from International Grand Prix and regular British Team rider and Olympic Dressage coach Anna Ross, display performances and our shopping village!
Anna Ross Masterclass
International Grand Prix rider and trainer Anna Ross has represented Britain on teams including at the European Championships, Aachen CDIO, Olympia and the World Championships for Young Horses. She has competed as part of the British Nations Cup team on four different horses and was the best-placed British rider at the 2007 European Championships on Liebling II (who was later ridden by Carl Hester at the 2010 World Equestrian Games).
With Jane Sewell's Grand Prix mare Die Callas, Anna was reserve for the 2015 European Championships and listed for the Rio Olympics in 2016. Anna has also coached at the Olympic, World and Pan American Games.
Her training philosophy revolves around giving her horses a natural, stress-free lifestyle, balancing time in the arena with turnout and hacking to produce sound, sensible, happy horses.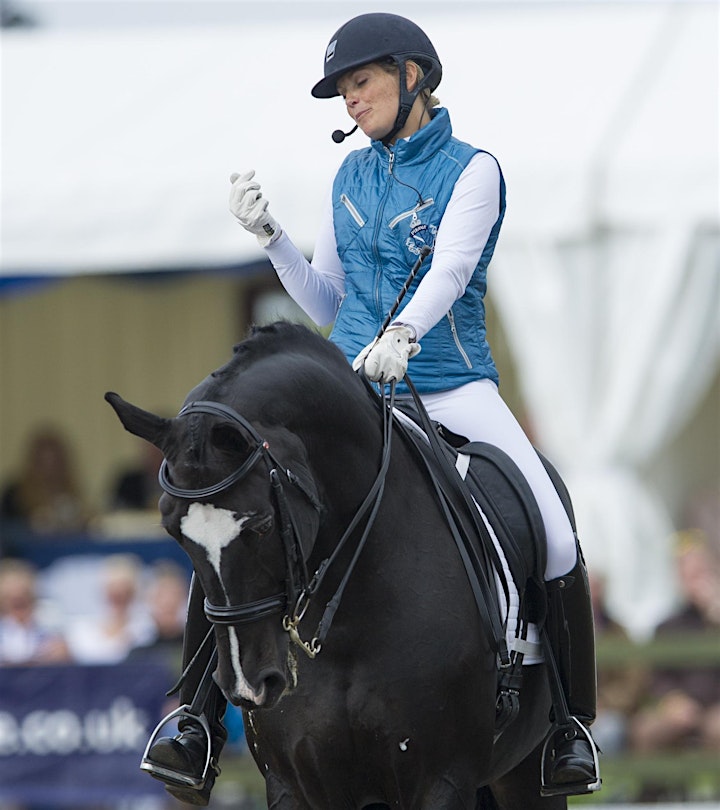 Freestyle performances
Enjoy the magic of freestyle dressage at the NAF Five Star Winter Championships as the two key titles come to a dramatic close during the Gala Performances.
The Magic Prix St Georges and Superflex Intermediate I Freestyle provide competitors with the opportunity to showcase their skills at FEI Small Tour level, as they aim to combine the highest quality technical movements with impressive artistic abilities for freestyle success.
Experience live commentary following each test from one of our expert judges and share your opinion on British Dressage social media to have your say on the tests and results.