Description
What's on?
The Blue Child
Sira, the eight-year-old daughter of a shellfish poacher from the Coast of Death, runs away from school and takes shelter on a lonesome beach, as she's looking for her father. There she has a mysterious encounter with someone who seems to be a mirror image of herself.
At the end of the film, the director will join us live for a Q&A about her work.

Directed by Sandra Sánchez. Fiction. 24 minutes. 2018
--
Marusía
Juan and Pedro, two losers not at their best, sip their last coffee liquor at Socia's bar. Fed up with their situation, they decide to get revenge on the system, taking the most absurd decision of their lives: they will blow up a ship based on their neighbourhood ́s most crowded roundabout.

Directed by Pedro Sancho / Fiction / 11:50 minutes / 2019
--
Son unha tumba
Every night a boy watches his father unloading a cargo of contraband tobacco. But that night it's not tobacco.
Directed by Khris Cembe / Animation / 12:30 minutes / 2018
--
Limbo
Xose's inability to accept the new reality in his life is pushing him into a spiral of self-destruction.
WARNING! This film contains scenes of extreme violence. Viewer discretion advised
Directed by Daniel Viqueira / Horror / 15 minutes / 2018
--
Beautiful Boy
"Beautiful boy" is a black comedy about the importance of our legacy, the footprint we will leave in the world. Sometimes consumerism contaminates our intentions and we erroneously consider that "we are what we have".
Andrés is one of those people. He dedicates his life to collecting things routinely. Everything changes when he discovers that his latest collection is completed with his death.
Directed by Fran X. Rodríguez / Comedy / 14 minutes / 2018
---
AS USUAL, THIS EVENT WILL BE CONDUCTED IN GALICIAN AND ENGLISH, AND ALL THE FILMS WILL BE SUBTITLED
---
This event is sponsored by:

In collaboration with: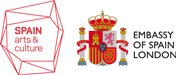 Supported by:

---


GALEGO
---


Carteleira
A nena azul
Sira, a filla de oito anos dun mariscador da Costa da Morte, escapa da escola e refúxiase nunha praia solitaria, mentres busca polo seu pai. Alí ten un misterioso encontro con alguén que semella ser a viva imaxe dela mesma.
Ao final da película a directora participará nun debate en directo sobre o seu traballo.

Dirixida por Sandra Sánchez. Ficción. 24 minutos. 2018
--
Marusía
Juan e Pedro, dous perdedores que non pasan polo seu mellor momento, apuran o último licor café no bar da Socia. Fartos da súa situación, decidirán vingarse do sistema tomando a decisión máis absurda das súas vidas: voar un barco situado na rotonda máis concorrida do seu barrio.

Dirixida por Pedro Sancho / Ficción / 11:50 minutos / 2019
--
Son unha tumba
Todas as noites, un rapaz ve como seu pai descarga tabaco de contrabando. Pero aquela noite non era tabaco.
Dirixida por Khris Cembe / Animación / 12:30 minutos / 2018
--
Limbo
A incapacidade de Xose de aceptar unha nova realidade na súa vida, empúxao a unha espiral de auto-destrución.
ADVERTENCIA! Esta curta contén esceas de violencia extrema que poden ferir sensibilidades
Dirixida por Daniel Viqueira / Terror / 15 minutos / 2018
--
Neno Bonito
"Neno Bonito" é unha comedia negra sobre a importancia do legado que deixamos no mundo. En ocasións, o consumismo contamina as nosas intencións e, de xeito errado, pensamos que "somos o que temos".
Andrés é unha desas persoas. Dedicou toda a súa vida a coleccionar cousas. Todo cambia cando descobre que a súa última colección só estará completa coa súa morte.
Dirixida por Fran X. Rodríguez / Comedia / 14 minutos / 2018
---
COMA SEMPRE, O EVENTO CONDUCIRASE EN GALEGO E EN INGLES E HABERA SERVIZO DE INTEPRETACION. TODAS AS PELICULAS SON EN GALEGO SUBTITULADAS EN INGLES
---
Evento patrocinado por:

En colaboración con: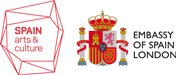 Co apoio de:

Organiser of Galician Film Forum: Shorts Edition