Galician Film Series in Oxford: O Apóstolo ('The Apostle')
Description
The multi-awarded and nominated O Apóstolo —'The Apostle'– (2012), directed by Fernando Cortizo, is the first stop-motion animation feature film of Europe developed by stereoscopic production, and the first screening of the Galician Film Series in Oxford, jointly organized by The John Rutherford Centre for Galician Studies (University of Oxford) and the Galician Film Forum (GFF)-London.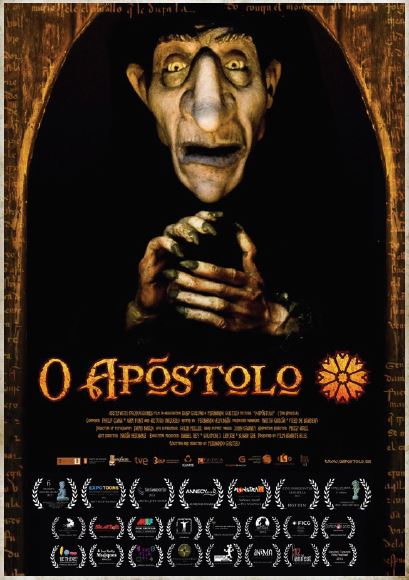 O Apóstolo is a tale of mystery, adventure, terror, humour and fantasy which will intrigue and capture the audience with its elaborate visuals, turns and twists of plot and expressive and unique characters.
The story follows the journey of a convict (Ramón) who has escaped from jail and comes to a remote mountain village along the Camiño de Santiago (Way of Saint James) searching for a treasure hidden there years earlier. What, at first, appears to be a deserted town in which only a few elderly people live, turns out to be a village surviving under a curse that has existed for over 600 years...
In true Agatha Christie suspense style, the story also has a hidden look into the values and traditions of a culture that is centuries old and is based on myths and stories of the pilgrimages to Compostela that have been traveled by millions since the 11th century.

Official Trailer here.
1st December, 6pm, Shulman Auditorium. Queen's College, Oxford
Screening: Galician with English subtitles