Galician Film Series in Oxford. Second Screening: "Aces"
Description
Os fenómenos -'Aces'- (2014), by Alfonso Zarauza, is the second screening of the Galician Film Series in Oxford, jointly organized by The John Rutherford Centre for Galician (University of Oxford) and the Galician Film Forum (GFF)-London.
Shown at various European festivals, and played by internationally renowned actors Lola Dueñas and Luis Tosar, Aces has been considered one of the closest films to Ken Loach produced in Spain, apart from Fernando de Leon's Mondays in the Sun.
Os fenómenos deals with the Spanish crisis, tackling this social conflict through an insider's eyes: a young mother, Neneta (Lola Dueñas), who rebuilds her life in Galicia by finding work as a construction worker, a world dominated by men, after her partner Lobo (Luis Tosar) abandons her.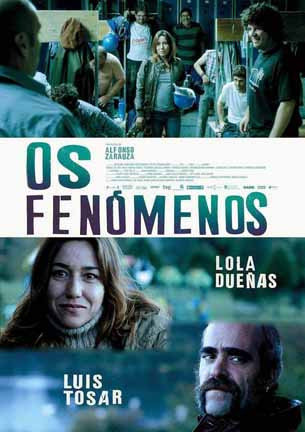 Trailer here.
Screening: Galician with English subtitles
19th January, 5pm. Main Hall, Taylor Institution (OX1 3NA), Oxford