The fifth and last event in our 2021 Galvanised seminar series - Culture Shock: the future of the performing arts and artists post-pandemic.
About this event
Our 2021 Galvanised seminar series is organised by Dr Jane McKie and Dr Jean-Benoit Falisse (Edinburgh Futures Institute), together with Professor Richard Morris (Edinburgh Neuroscience).
Edinburgh Futures Institute (EFI) exists as a space for interdisciplinary connections. This series of seminars will identify some examples of forward-looking science and engineering within the University, placing them alongside leading edge thinking in the arts, humanities and social sciences.
EFI hopes to spark new insights by galvanising radically different perspectives on a theme. Each fortnight, we will have one scientist, and one researcher in humanities, arts or social sciences sharing work and leading discussion.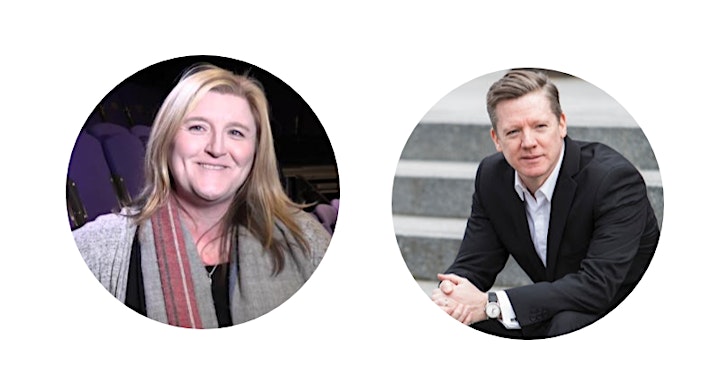 Culture Shock: the future of the performing arts and artists post-pandemic
Live performance exists in the moment and is a reciprocal practice between artists and audiences. This real time connection has been broken over the course of the past year. The reunion of artists and audiences will be a very charged experience; it may take time and will require careful listening. What will our audiences and communities need from artists and arts organisations? Laughter, fun, escapism, and joy? Requiems for those lost and the funerals and wakes that never were? Acts of gratitude for the nurses, delivery people, and scientists who got us through it? Visions of a better world?
Fergus Linehan, Festival Director of the Edinburgh International Festival (EIF), will join us to address these questions with reference to immediate and future presentations of the EIF and future of "internationalism" in the performing arts. Nicola McCartney, award-winning playwright and Reader in Writing for Performance at University of Edinburgh, will question whether we are on the cusp of a "Roaring Twenties" as audiences starved of live art flood back to live performances, a resurgence that will be chequered by a degree of mourning for individual artists and freelance staff who have had to leave the performing arts.
It's time to welcome the public back into our lives and to create the time, space, and creative energy to chart a course for recovery for both those on stage and those out front.
Please note, this event will be recorded.
Zoom joining instructions will be provided.
Organiser of Galvanised: Connecting Science, Engineering and the Arts at EFI
Edinburgh Futures Institute (EFI) is a strategic initiative of the University of Edinburgh, which aims to facilitate multidisciplinary learning and teaching at the University. With a particular focus on data driven innovation and future challenges, EFI works across the themes of Democracy, Society, Education, Creativity, Justice, Health, Sustainability, Economy and History. We are developing new undergraduate and post-graduate programmes alongside collaborative research and engagement. We collaborate with industry, governments and communities to build a challenge-led, data-rich portfolio of activity that has demonstrable ethical, social, cultural, economic and environmental impacts.