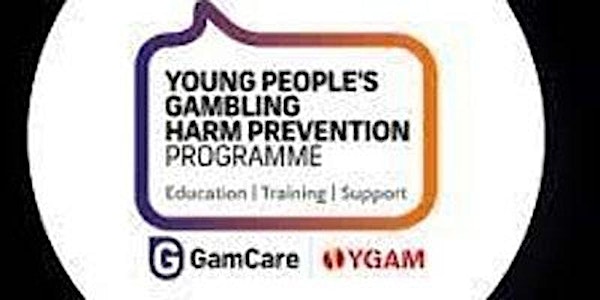 Gambling Harms, Young People and the Criminal Justice System
This training will raise your awareness of young people within the criminal justice system and the impacts of harmful gambling and gaming.
About this event
There are around 350,000 problem gamblers in the UK, 55,000 are young people aged between 11 and 16 years. For every person who has a problem with gambling, up to 10 other people can be affected. Gambling-related harm can include debt, relationship and family difficulties, employment/educational harms, depression and anxiety, feelings of isolation, suicidality, and crime. Public Health England recognize that gambling-related financial difficulties are associated with crimes by gamblers. This includes theft and selling drugs.
The Young Peoples Gambling Harm Prevention Programme aims to raise awareness of how gambling can affect young people both as a gambler, but also as an affected other. Working in collaboration with the Criminal Justice and Gambling Harm programme this 2 hour FREE MS Teams training session will cover young people's gambling and gaming behaviours in the UK, gambling-related harms, risk factors, impacts, and how to identify and support young people, but also recognize how gambling can be a driver in committing a crime. You will learn about our treatment provisions and how to refer into them.
This training is for any professionals or volunteers who work with young people within the criminal justice sector.
Please note: you will receive an email with a link to access the training at least 24 hours prior to the date of the event. If you haven't received the link, please check your junk/spam folders or contact rosslyn.allen@gamcare.org.uk or Kristina.mcdonald@gamcare.org.uk.
Content warning: We want everyone who joins our training to feel safe and empowered to take care of their own wellbeing. We therefore feel it is important to state that this session covers gambling-related harm in some depth, and will include references to emotive subjects including addiction, abuse, self-harm and suicide.