Steve Howell, author of Game Changer and campaign strategist during the 2017 General Election will be joining us in Cannock in July!
About this event
Game Changer is the story of the most dramatic election of modern times. The pundits thought Theresa May would get the landslide she wanted. But within the Corbyn camp there was always optimism.
Corbyn's supporters believed voters would respond to his anti-austerity message once broadcasters had to give it fairer exposure. They also had a secret weapon: manifesto policies worked on quietly for 18 months that would offer a country run 'for the many not the few'.
But the campaign also had its lows: the ceaseless right-wing press vilification of Corbyn, unprecedented racist and misogynistic abuse of Diane Abbott, and the horrendous terrorist attacks in Manchester and London. Steve Howell was a member of Corbyn's strategy group and involved in all the key campaign decisions.
This promises to be an evening of networking opportunities, interesting debate led by those attending, an inspirational speaker and a buffet included.
Steve will have copies of his book for sale on the night at a reduced rate.
All proceeds from ticket sales will go towards covering the cost of the event and to Cannock Chase Labour Party.
Non Labour Party Members are more than welcome to attend.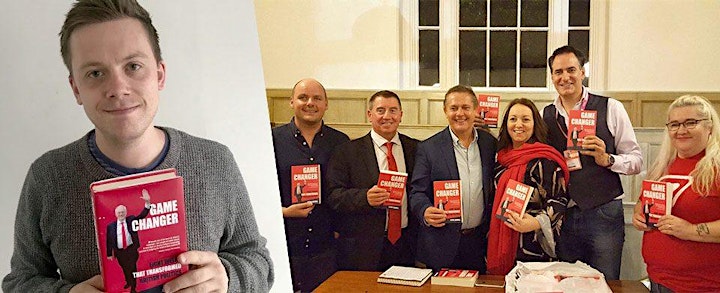 Building on our last successful CLP evening at Yates, we will bring back the interactive polls, quizzes and debate choice!
We had great feedback from that event and we're now moving venue to somewhere more accessible for members, supporters and those interested in hearing more about Labour Party politics.
Organiser of Game Changer - An evening with Corbyn's Strategist