Game Changer Practical Skills (Omagh)

Monday, 25 February 2019 from 15:45 to 18:00 (GMT)
Event Details
Schools Game Changer programme
You can find out more here
Taste of Game and the Food Teachers Centre bring Home Economics, Catering and Food and Nutrition teachers training and resources to help them teach the curriculum.
This programme includes
Teacher training practical workshops

Downloadable teaching resources, recipes, suggested classroom activities and video

Student masterclasses led by qualified teachers and ambassadors

Registration for supply of local game directly to schools

On-line training and support

Game Stars competition and awards
A key aim is to upskill teachers in the preparation of game and supply schools directly with ingredients for cooking it. With training and support, we hope that they will use game confidently with your classes.
With this in mind we would like to invite you to a short training event we are holding: 
Game Changer Practical Skills Training
This practical training matches current teaching requirements closely, so that you can develop your student's knowledge and skills in how to buy, prepare, cook, present and taste game to a high level.
By attending the training, you will ensure your students:
Understand 'provenance' and how game is reared, prepared and cooked

Taste game, develop some recipes and are familiar its value and uses

Explore its nutritional benefits and uses in a modern balanced diet.

Improve higher level practical skills, styling and presentation skills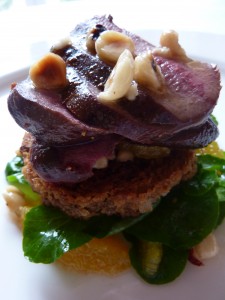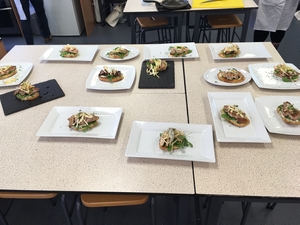 The training will consist of
An introduction to Game
Types, seasonality, nutritional benefits, cost, sustainability and environmental benefits.

Pheasant facts – methods used to produce, availability and cost.
Teaching about Game
How to introduce meat preparation into the classroom, risk assessment and health and safety issues (advice from FSA) and tips for addressing any resistance to using raw meat

Suitable recipes, how to use game for higher-level skills. Traditional and modern cuisine.

Lesson plans with ready to use activities and templates, including -  nutritional analysis and comparisons, adapting and development recipes, managing food choice and sustainability debates and discussions (for example why different animals are eaten in some countries and not others, which animals live wild and which are raised on farms)
Cooking with Game
You will prepare whole pheasant safely, learning the correct skills and techniques to portion into various cuts

Prepare and cook a high level skill dish that your students can replicate within the classroom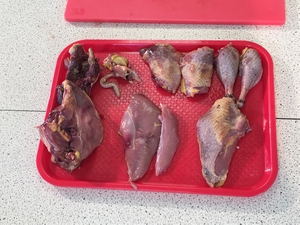 Post event follow up
Learn how to book masterclasses for your students

Learn how to order game for demonstrations, tasting, preparation and cooking for your classes
What teachers said about this training
" Great to have some hands-on practical experience of game recipes and given resources that are pupil friendly. Thank you so much.
 " Fantastic day all round, learnt so much and very hands on and delivered at just the right pace. Thank you."
" The Game changer course was great on every level – opportunity to learn new skills, to engage with other teachers, have ideas to take back to school (especially for NEA2), great atmosphere, low cost (especially important in our school. Many thanks 
"Confidence boosting . Learnt useful skills. Totally relevant therefore very helpful"
"it is fantastic that sponsorship has been won to keep the cost of the CPD down"
"I found it really useful and highly value what Food Teachers Centre does, thank you!"
"Fabulous day"   "Simon was fantastic! Very helpful and extreme knowledgeable …."
"Great to meet other teachers and have hands on experiences with game".
Your presenters - Simon Gray and Louise T Davies, Food Teachers Centre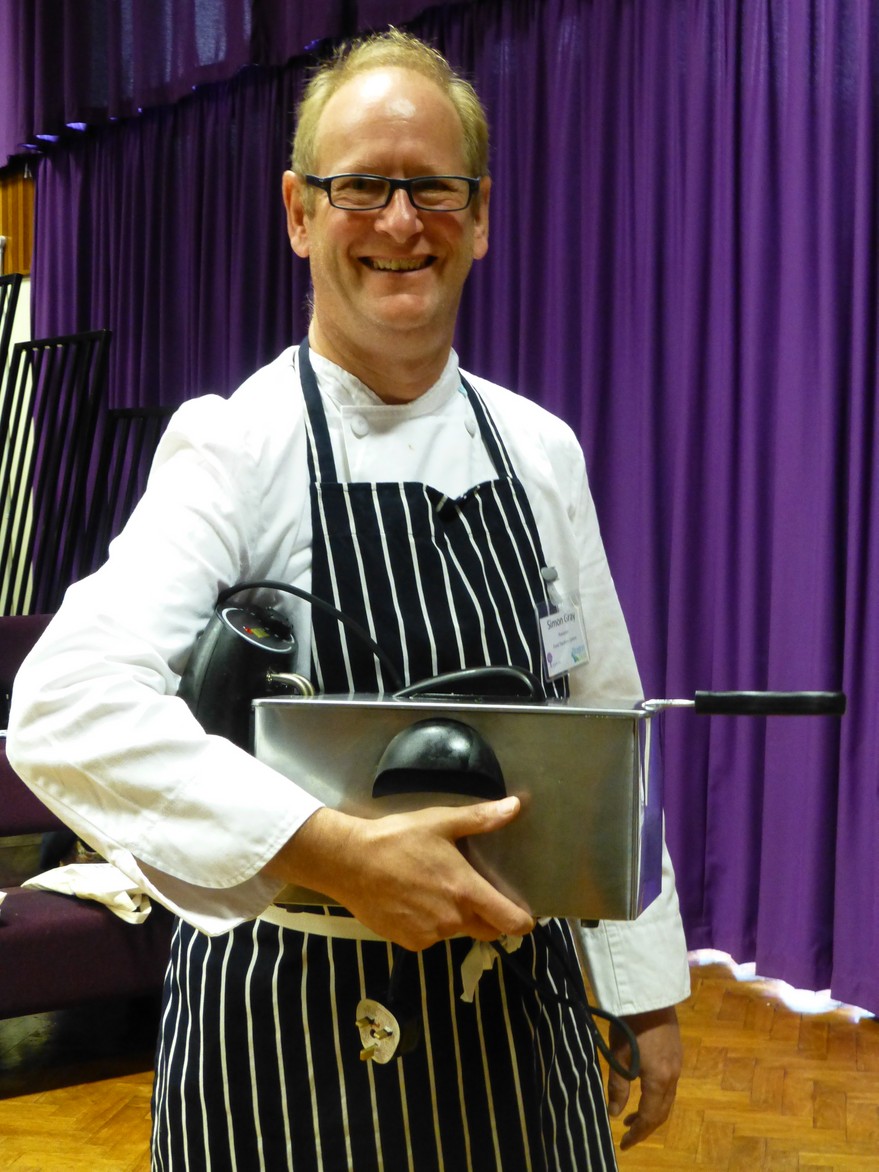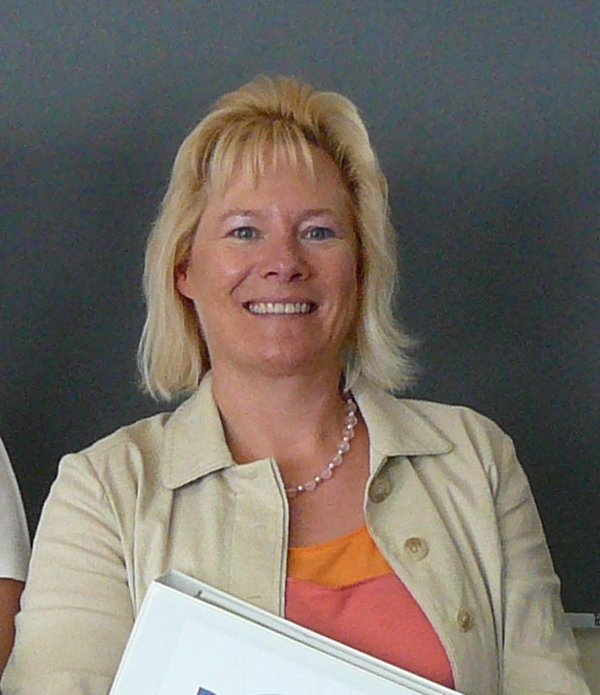 Simon Gray is an experienced teacher, head of department and was a Licence to Cook Lead practitioner. He's worked outside teaching in Hospitality and Retail Catering Management.  He's also a Moderator and examiner and H&S consultant. He was part of the project team for School Food Champions programme leading a new project of designing and making healthier school lunches. He is able to offer advice and guidance on a wide range of food related activities, particularly in setting up and equipping food rooms, developing systems and procedures to operate food rooms in a safe and hygienic manner.
He offers food safety training,  support on curriculum development, tracking and monitoring student performance, new teaching resources and writing schemes of work for KS3 and KS4. Simon has delivered many offer CPD sessions in practical work and can tailor courses to suit individuals or groups. More
Louise Davies
As founder of the Food Teachers Centre, Louise has won awards for her work with the community (2018 Outstanding Contribution to D&T Excellence Award, Global Excellence 2017 Best Nutritional Health School Engagement programme and 2017 Best Public Health Sugar Reduction Awareness Campaign) and is recognized by Facebook as a Power Admin for one of the "most active, engaging and influential groups on the Facebook platform". She works with the United Nations developing a White Paper on School Food for low income countries. She advised DfE on the new GCSE 2014-16, as well as being OFQUAL's current subject expert for Home Economics, D&T, Food Preparation & Nutrition and Hospitality and Catering exams. Her teaching resources have been used all over the world for by D&T/Food teachers. More
This programme is brought to you in conjunction with

When & Where

Omagh, Northern Ireland
Joining Instructions will be sent you



Monday, 25 February 2019 from 15:45 to 18:00 (GMT)
Add to my calendar
Organiser
FOOD TEACHERS CENTRE is a uk based self-help group founded by Louise T Davies in 2013 and supported by experienced associates. It provides a platform to exchange best practice, give advice and support to less experienced teachers, answering practical concerns and keeping them abreast of the latest curriculum changes. A one-stop shop for like-minded professionals who seek help and information. It is free to take part and is facilitated through a closed on-line group, safeguarding the conversations of the teaching staff.
The idea of a 'Teacher's Centre' is a response to the lack of local and national specialist support and diminishing Continuing Professional Development with the demise of local authority advisers ASTs, lead practitioners and supporting organisations.
The Centre utilises new technologies, not requiring a physical space in new times, but providing the same high quality service that our traditional teachers centres were recognised for.
 The Food Teachers Centre is a place of
creative, innovative ideas and action

practical solutions

learning and sharing
If you would like to join the closed facebook group (you have to be a secondary food teacher and reply to a message sent to you to prove who you are)
But you can also visit our website   and public facebook page
FOOD TEACHER'S CENTRE ASSOCIATES
The centre is supported by a group of very experienced and high quality national and regional consultants/advisers, who offer training, advice and resource writing for food education in primary and secondary schools. Find out more about how Associates can help you.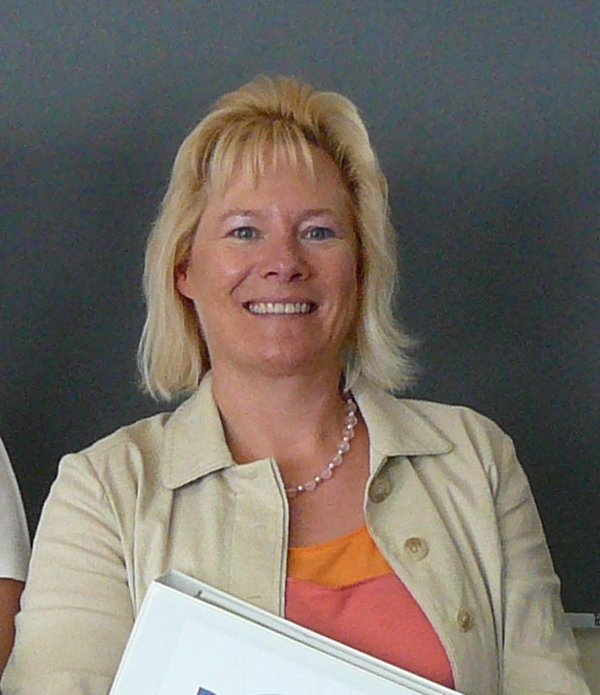 Food Teacher's Centre Community is a community group set up to:
provide and promote unbiased and accurate information to support curriculum development and innovation.
support food teachers (including student teachers) to exchange best practice nationally and internationally.
support teachers and schools to develop and/or enhance a healthy living whole school community.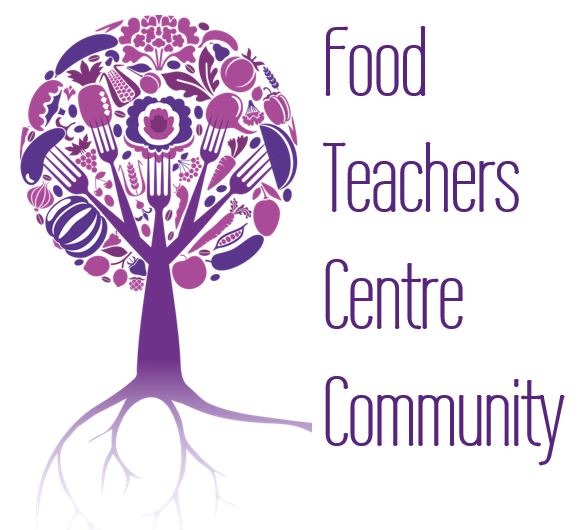 'The Food Teacher's Centre' is the trading name for Bright Ideas Food and Health Consulting Ltd
Registered Office 69-71 East Street Epsom Surrey KT17 1BP  
Registered No 9096275    VAT No 189 4024 84