About this Event
MakeCode Arcade is an online platform for children to build their own video games using Scratch-like drag-and-drop blockly interface, and their designed game can be downloaded to Meowbit - a Game-boy like gaming console. The children can thus carry and play with their OWN games anywhere.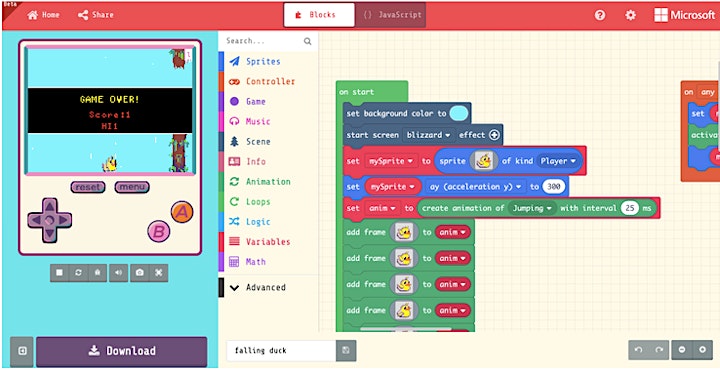 What is Microsoft MakeCode Arcade?
Microsoft MakeCode Arcade is an online educational programming platform for building interactive games. It consists of a simple, block-based drag-and-drop interface and is suitable even for children with minimal experience in programming.
What can Microsoft MakeCode Arcade do?
Microsoft MakeCode Arcade helps children build entertaining games playable in browser and Meowbit gaming console. Game-building with Microsoft MakeCode Arcade facilitates children's understanding of:Core programming concepts like loops and eventsMathematical concepts like coordinates and variablesConcept in physics like velocity and accelerationProblem-solving techniques like researching skills and 'divide and conquer'and more...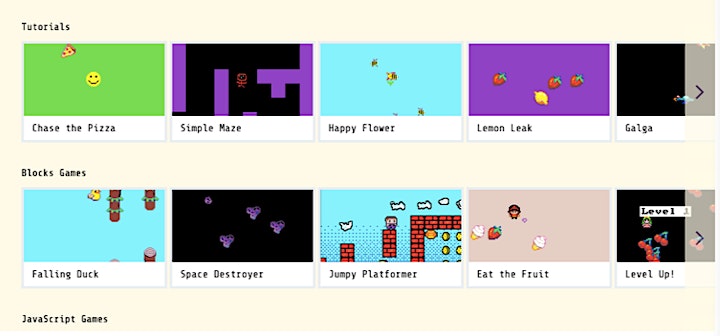 What is Meowbit?
Meowbit is a Game-Boy like gaming console, to which the children can download their games from Microsoft MakeCode Arcade and carry with them.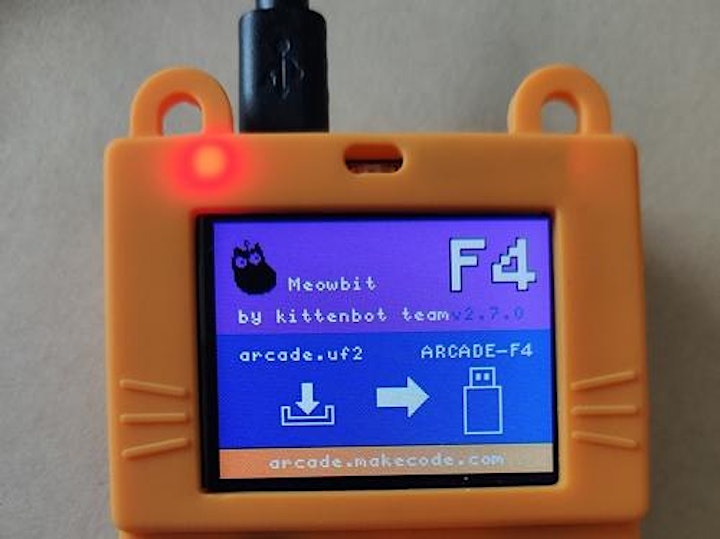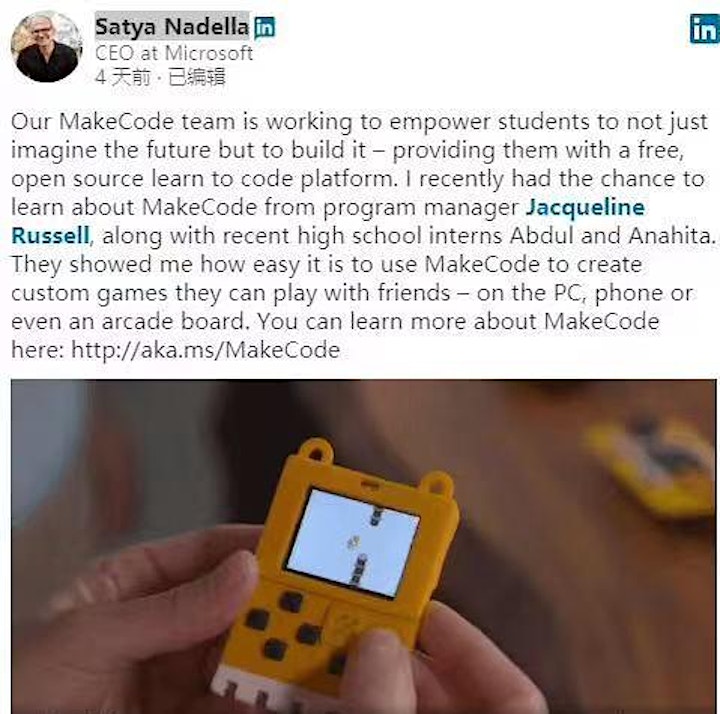 Who should learn MakeCode Arcade?
Children aged 10 or above who are interested in programming or game design. Basic understanding of block programming is desirable but not essential.
WHAT IS THE WORKSHOP OUTLINE?
Our course is project-based. Students will be given ample chances to work individually or in groups for various projects.Welcome to MakeCode ArcadeMy First PlayerSimple Maze, I'm a Space shooter!, ,Fun Platformer, And more...
Instructors:
the core team members of Kittenbot ( https://www.kittenbot.cn/main )
Christina Zhang
Jessie Lee
Riven Yang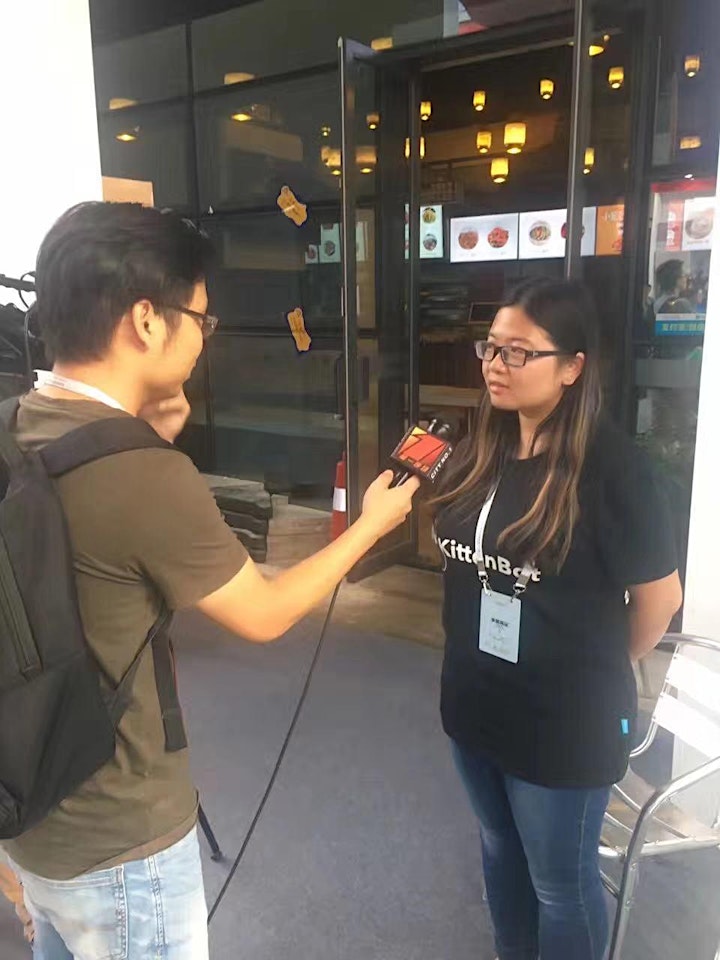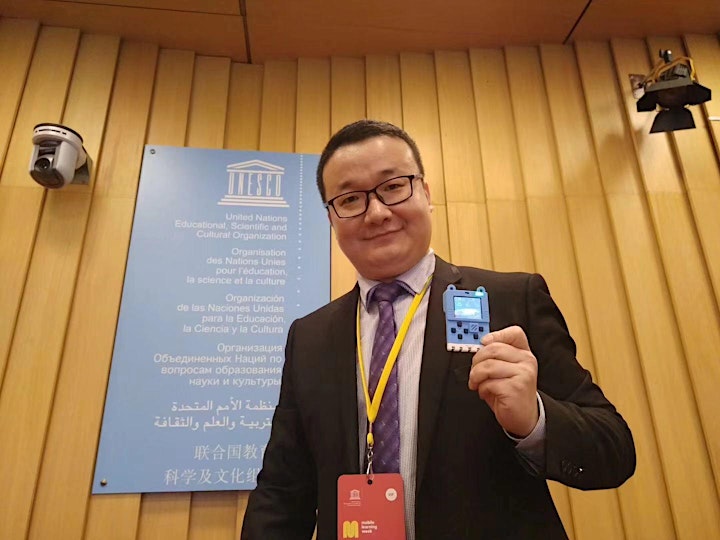 Age: 10+ , have the basic knowledge of makecode or scratch, but not a must.
Price: Free,
Maximum attendees : 18
Limited space ! Please ensure to attend this workshop if book it, or email hello@cambridgehacklab.academy to re-allocate the ticket to others if can not attend it.
Location:
Studio Cambridge, 6 Salisbury Villas, Station Road, Cambridge, CB1 2JF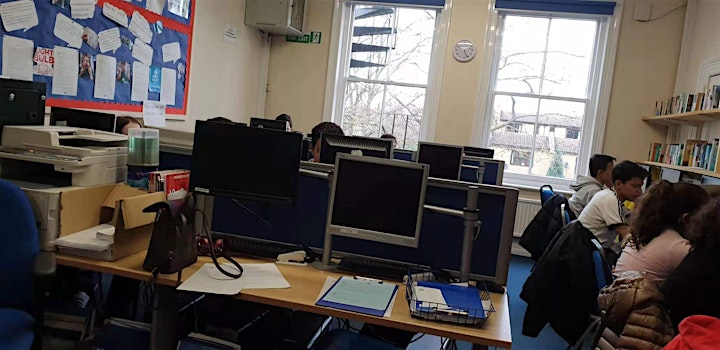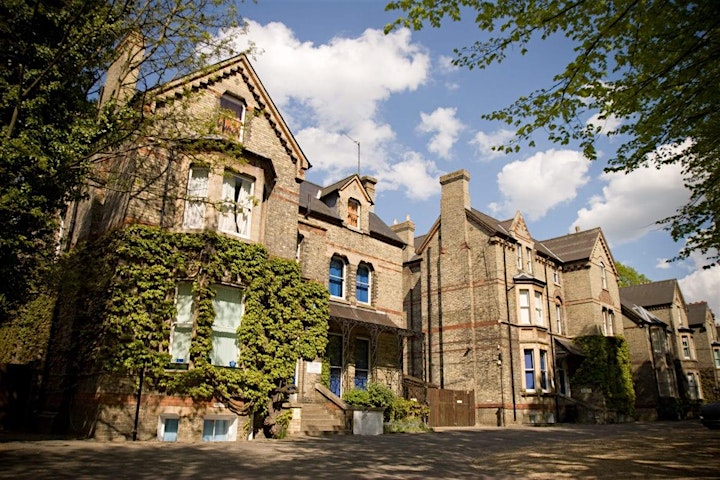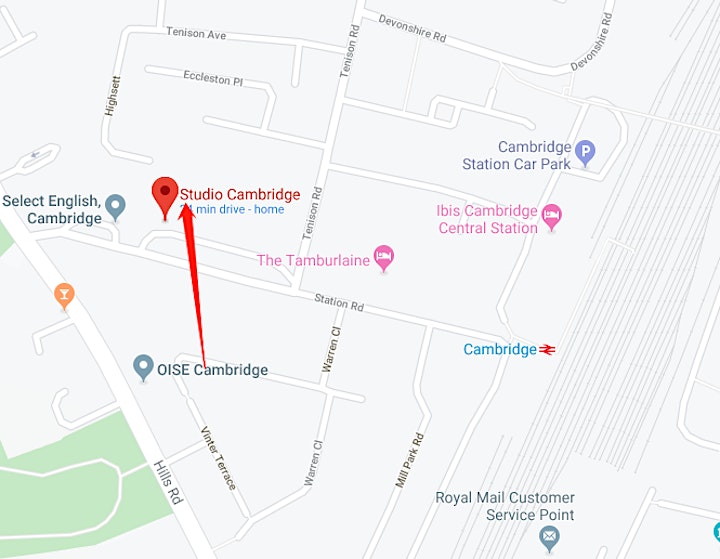 This workshop is co-organised by Cambridge Hacklab Academy ( CHA) , Studio Cambridge, and Shenzhen Kittenbot.
Note:
Meowbit gaming console is provided for playing during the workshop, it is available for sale ( £25 ) if required!
The video and photos will be taken during workshop for marketing purpose in future!
Photos courtesy of Coding101 ( HK), Studio Cambridge, and Shenzhen Kittenbot.