Description
Want to make your own videogames, but have no idea where to start?
Start here! Game Dev 101 is a one-day games development course that teaches the fundamentals of creating video games completely from scratch. By the end of the day, you'll understand how to get up-and-running in a few different game-making environments, resulting in the skills and confidence to explore making games further.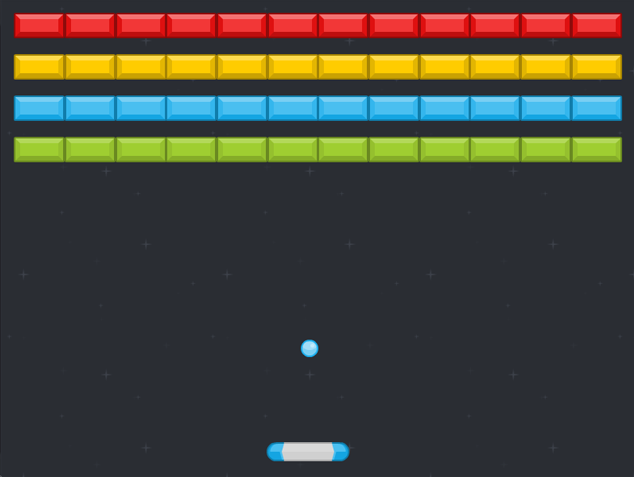 About the course


The course covers:
Exploring the world of video games, from both the technical and creative sides

Analysing popular video games: why does Sonic jump the way he does? Why is it fun to play? How can we replicate this?

Why the simplest games can often be the most fun to play – then you'll make your own!

Getting comfortable in a few different game-making environments
Once completed, you'll be well prepared to move on to the Intermediate Level course (coming soon!)
This course starts at 10:00am and finishes at 5:00pm. Lunch is served at 12:30pm.
---
Who is this course for?


Complete beginners with no experience of coding or programming, who are interested in learning to make video games. The course is aimed at adults, but will be suitable for many younger people too (under 14s must be accompanied by an adult).
---
Equipment you'll need?


Please bring a laptop computer with Windows, Linux or OSX installed. If you don't have access to a computer please let us know in advance so we can arrange one for you. If you feel more comfortable using an external mouse, please bring one too.
We'll be using Stencyl (http://stencyl.com/) and Processing (processing.org) on this course, which should work on all platforms. As this is a one-day course it would be helpful if you can install this in advance, but if you struggle, we can get you up and running on the day.
All other lesson content will be provided on the day, and includes a huge collection of license-free video game assets from kenny.nl that attendees can use in their own future creations.
---

Cost


The cost is £120 (inclusive of VAT). This covers:
One day of tuition

Lunch and refreshments
We have a limited number of bursary places available on this course for a reduced rate of £80. These are open to people who are underemployed, unemployed or full time students. Please contact us (details below) for more information.
---

About the tutor


Dan Hett is a BAFTA award-winning creative technologist, digital artist and games developer from Manchester. After spending three years working for BBC Children's and then a year in BBC Research & Development, Dan now works as a creative tech gun-for-hire, building big interesting things with code and technology. When he's not doing that, by night he's also a performing live visual artist. He creates eye-melting improvised live visuals for concerts, festivals and beyond - most recently via the Algorave movement, and regularly at chiptune and electronica shows, most notably doing headline visuals at last year's Superbyte Festival.
He's also an experienced technical educator and serial hack event organiser. He instigated the Manchester Game Jam which still runs today, and also teaches Gamedev 101 courses as well as regular digital creativity workshops and all sorts in between. Dan has previously spoken for the likes of Resonate, Reasons To Be Creative, BLAB, Code Mesh, and countless others.

---

Booking your place


For your convenience, we offer a number of ways to book:
Here on Eventbrite

Invoice or PayPal - by phoning 0161 839 6324 or emailing office@madlab.org.uk

Payment by cheque - made out to MadLab CIC, and sent to MadLab 36-40 Edge Street, Manchester M4 1HN

We also accept card payments in person

Please find MadLab's Cancellation Policy here.