Description
Dear investors, publishers and press,
GameFounders is proud to present the gaming startups in its first batch on December 10 in San Francisco: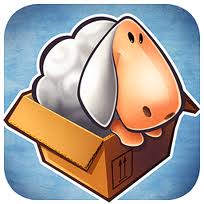 BAD SEED (

http://www.sheepup.com/

,

http://www.badseedentertainment.com/): seven former Ubisoft employees from Italy decided to move forward and start creating their own games. Their new startup is working on a cool portfolio - they have already published a perspective changing iOS game Sheep Up! and are working on a couple of new titles, one of which is already at a playable demo stage.



GLOWFORTH (

http://www.glowforth.com/

): three young specialists from Holland are creating a new kind of single player co-op game with mesmerizing graphics. The startup will demo their game at the demo days, but the teaser video shows off the style:

http://glowforth.com/index.php/archives/890 .




PLAN B LABS (

http://thinkinvisible.com/

,

http://planblabs.net/

): four young enthusiasts from Hungary, who have a different vision on how languages should be learned while having fun doing it. The product will be launched by the demo days, but Testflight demo is available, request from

mailto:adri@planblabs.net

BAILA (

http://baila.ee

): games get the party going! It is an Estonian board game company ruling the offline game charts in Estonia with their range of party games. The startup has developed a mobile game to complement the offline games and is also moving the offline sales to larger markets.
More info on other teams participating forthcoming.
Please register by Dec 5th, 2012 for the relevant ticket.
Organizer of GameFounders San Francisco Demo Day
GameFounders is the first global game industry accelerator. GF has accelerated young game studios since 2012 and invested in and mentored a total of 43 teams from 22 countries all over the world. GF has built an international mentor network of top game industry professionals, formed alliances with the mayor partners in the industry as well as elaborated a mentoring and seminar program for young game studios. In 2015 GameFounders expanded its operations to Asia.