Description
Gamerbake is back and this time we've teamed up with Sunless Sea creator Failbetter Games for a bake off of spooky proportions.
We'll be heading back down to London's Loading Bar on October 27 — that's right, just in time for Halloween — to celebrate the launch of Sunless Sea's first expansion, Zubmariner.
As players prepare to delve into the dark depths beneath the Unterzee when Submariner lands on October 11, we'll be delving into the tasty depths of sweet sweet cake.
Naturally, the theme of our Zumbariner Bake Off is 'Terrors from the Deep,' so we'll be looking for bakes that harken back to your favourite underwater gaming terrors.
Perhaps you'll bring a Big Daddy Battenberg, or a terrifying recreation of Ocarina of Time's spine-tingling Water Temple. Just thinking about it gives us the shivers.
Along with the usual bake off, we'll also be selling a mountain of cake to help raise money for Special Effect.
Tickets
If you would like to come along to Gamerbake, we have two types of tickets for you.

1) I'm coming to make friends and eat cake - With this ticket, you can come along to Gamerbake and enjoy the fun. This is the perfect ticket for someone who just wants to eat cake, play games and do so without the pressure of baking.

2) I'm bringing along a bake - This ticket is for someone entering a bake into the competition. We have limited these to 20 to stop our judges stomachs from exploding, so please only sign up for one ticket if you do want to enter the contest (friends can sign up using ticket option 1).

Tickets for our first two events sold out super quickly, so get on board early to make sure you don't miss out!
Judges

Our judges for Gamerbake Halloween are Olivia Wood from Failbetter Games, Alysia Judge from IGN, Roz Tuplin from Games London and author Nate Crowley. For more information, check out our judges announcement post here.
Entertainment
Entertainment on the night will include the baking competition and a charity bake sale. But there will also be a lucky dip draw hosted by Failbetter Games, face-painting, a chance to play Zubmariner and access to all of Loading Bar's board games/video games. For more information, check out our blog post here.
Prizes
We'll be announcing more details on all of the following soon. If you'd like to assist with any of these, please email george.osborn@gamerbake.com for more details.

Our Sponsor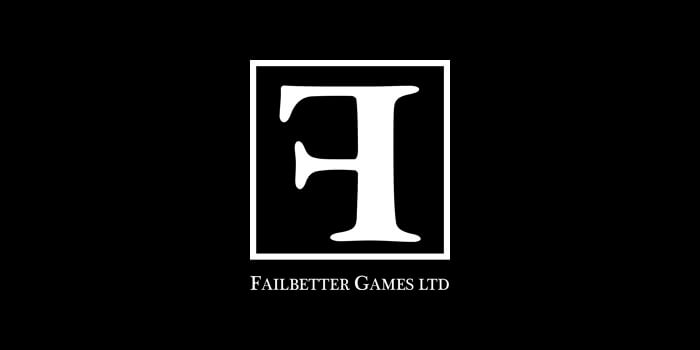 Purveyors of only the finest examples of interactive narrative – Failbetter are an independent games studio, creating games and stories mostly set in the Fallen London Universe. At present there'sFallen London itself, a highly acclaimed Victorian fantasy RPG set in a unique subterranean city, and Sunless Sea, an exploration and trading game set in a vast underground ocean of the same world.
Our Charity Partner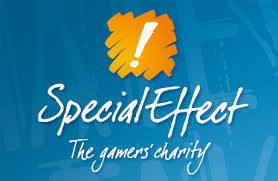 As part of our effort to be a socially responsible event, we've partnered up with Special Effect to help raise awareness of their work.
Special Effect use technology to enhance the quality of life of people with all kinds of needs, including stroke and road traffic accident patients, individuals with life-limiting conditions and injured soldiers returning from overseas.
Their mission is to enable anyone, whatever their physical disability, to enjoy video games and leisure technology. By giving people the means to participate, Special Effect are kick-starting rehabilitation, self-esteem and, most importantly, inclusion.
At every Gamerbake, Special Effect will use their technology to run a special gaming contest with prizes - please take five minutes out of your evening to give it a go.
--------------------------------------------------------------------------------
Boring but important terms and conditions
1) The judges of our competition are independently minded and untrained free spirits, but they are nevertheless judges. Their decision, however inconsiderate and stupid it is, is final when it comes to winners and you will respect their authoritah.

2) The judges and founders of Gamerbake will likely bring along bakes because they love cooking things. But in the spirit of fairness/in line with a law we still don't fully understand, neither judges nor founders of the event will be allowed to win prizes. And nor shall anyone else who ends up working for us.

3) Gamerbake is a friendly event, so we'll be operating a firm no mean people policy. If you're at the event and someone is being abusive, harassing another attendee or kicking off, tell us so we can boot the nincompoop out. And if you're that nincompoop, shame on you. Shame on you indeed.

4) To prevent illness, death or other nasty things occurring, we ask all bakers to fill out a nutrition card to make sure you have all the information necessary to avoid allergies or intolerances. If you have any additional needs, please email chris.kerr@gamerbake.com for more information.
5) We're collecting emails from you for two reasons a) if you're baking something, we'll need to contact you about finding a space to share you creations and b) to offer you the chance to sign up to our Gamerbake mailing list.
It'll be totally optional if you sign up to the mailing list or not and we'll make sure that we protect your data using armoured wasps (or whatever else the law deems appropriate).
---------------------------------------------------------------------------------
Sponsors
Interested in supporting Gamerbake? We offer a number of sponsorship packages including full event sponsorship, prize sponsorship and branding sponsorship.

Email chris.kerr@gamerbake.com if you're interested in helping us run the next event.