Description
Ho, ho, ho! Gamerbake Christmas is hitting Loading Bar in Dalston on the 12th December and you're invited to come along to join the baking fun.
As per usual, we'll be hosting a baking competition to try to find out who is the top Gamerbaker at this most magical time of the year.
Bakers from across the gaming community are invited to create cakes, biscuits and other creations, bring them to the event and attempt to impress our judges for the chance to win some epic prizes.
This Gamerbake's theme is Feeling Festive. Whether you're up for creating Ice Climber Cupcakes, Last of Us Lemon Cake or at TimeSplitters 2 inspired Siberian shortbread, our baker who creates the best bake around that theme will be crowned the winner of Gamerbake Christmas and walk away with an exclusive Gamerbake apron.
But this isn't just an event for those who bake. Anyone who likes cake is invited to come along and buy what our bakers have cooked off with the aim of raising money for Special Effect. And we'll of course lay on some epic entertainment for you to enjoy, including some festive surprises, to make sure you have a fun night out.
So what are you waiting for? Grab your tickets for Gamerbake Christmas now – we look forward to seeing you in London.
Tickets
If you would like to come along to Gamerbake, we have two types of tickets for you.
1) I'm coming to make friends and eat cake - With this ticket, you can come along to Gamerbake and enjoy the fun. This is the perfect ticket for someone who just wants to eat cake, play games and do so without the pressure of baking.
2) I'm bringing along a bake - This ticket is for someone entering a bake into the competition. We have limited these to 20 to stop our judges stomachs from exploding, so please only sign up for one ticket if you do want to enter the contest (friends can sign up using ticket option 1).
Tickets for our events tend to disappear liked warm baked goods, so get on board early to make sure you don't miss out!
Judges
The judges for Gamerbake Christmas will be Lucy James, Mike Bithell and Adam Russell. For more information about our judges, check out our announcement post here.
Entertainment
Gamerbake Christmas is playing host to a charity raffle to raise money for Special Effect, Overcooked's Christmas DLC and some special treats from Splash Damage. For more information on what you can win in the raffle, check out the prizes below.
Prizes
Bakers and raffle winners will be in line to win prizes from Splash Damage, Insert Coin Tees, Sega, Square Enix, Ubisoft, Failbetter Games and us. For more information on what prizes could be won, check out our prize post here.
Sponsors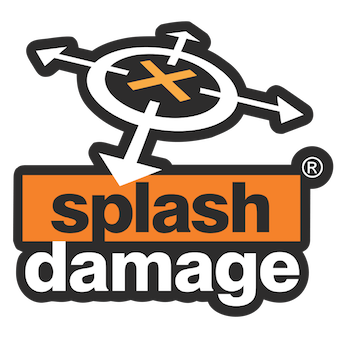 Splash Damage is a London based developer responsible for Gears of War 4, Gears of War: Ultimate Edition and Batman: Arkham Origins. Since 2001, they've focused on creating top multiplayer experiences and pride themselves on letting the best talent in the industry do their thing.
The company is supporting Gamerbake this Christmas. They'll be providing prizes for our raffle and bringing along other surprises, so make sure to come along and see what they have on offer.
You can find out more about Splash Damage at http://www.splashdamage.com/.
Charity Partner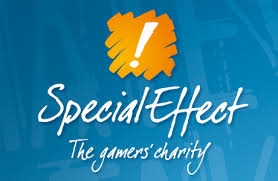 As part of our effort to be a socially responsible event, we've partnered up with Special Effect to help raise awareness of their work.
Special Effect use technology to enhance the quality of life of people with all kinds of needs, including stroke and road traffic accident patients, individuals with life-limiting conditions and injured soldiers returning from overseas.
Their mission is to enable anyone, whatever their physical disability, to enjoy video games and leisure technology. By giving people the means to participate, Special Effect are kick-starting rehabilitation, self-esteem and, most importantly, inclusion.
All proceeds from our bake sale and entertainment will go to Special Effect, so please give generously.
--------------------------------------------------------------------------------
Boring but important terms and conditions
1) The judges of our competition are independently minded and untrained free spirits, but they are nevertheless judges. Their decision, however inconsiderate and stupid it is, is final when it comes to winners and you will respect their authoritah.
2) The judges and founders of Gamerbake will likely bring along bakes because they love cooking things. But in the spirit of fairness/in line with a law we still don't fully understand, neither judges nor founders of the event will be allowed to win prizes. And nor shall anyone else who ends up working for us.
3) Gamerbake is a friendly event, so we'll be operating a firm no mean people policy. If you're at the event and someone is being abusive, harassing another attendee or kicking off, tell us so we can boot the nincompoop out. And if you're that nincompoop, shame on you. Shame on you indeed.
4) To prevent illness, death or other nasty things occurring, we ask all bakers to fill out a nutrition card to make sure you have all the information necessary to avoid allergies or intolerances. If you have any additional needs, please email chris.kerr@gamerbake.com for more information.
5) We're collecting emails from you for two reasons a) if you're baking something, we'll need to contact you about finding a space to share you creations and b) to offer you the chance to sign up to our Gamerbake mailing list.
It'll be totally optional if you sign up to the mailing list or not and we'll make sure that we protect your data using armoured wasps (or whatever else the law deems appropriate).
---------------------------------------------------------------------------------
Interested in supporting Gamerbake? We offer a number of sponsorship packages including full event sponsorship, prize sponsorship and branding sponsorship.
Email chris.kerr@gamerbake.com if you're interested in helping us run the next event.