Description
Gamerbake returns to London in time to support Special Effect on One Special Day and you're invited along to take part.
If you've never been to a Gamerbake before, the premise is dead simple. Bakers bring along game themed bakes to the event. They're judged by a panel of expert people and our winner is then awarded a prize. We then sell off the cake to all of our lovely attendees, who get to enjoy some fabulous games at the venue and raise money for the wonderful Special Effect.
The theme for this bake is One Special Game. In honour of One Special Day, we want you to recreate either a game that is special to you or a moment in a game that really mattered. We're leaving the theme as open as possible to encourage as many people to take part, so we hope you'll be able to come up with an ace bake.
Tickets
If you would like to come along to Gamerbake, we have two types of tickets for you.
1) I'm bringing along a bake - This ticket is for someone entering a bake into the competition. We have limited these to 20 to stop our judges stomachs from exploding, so please only sign up for one ticket if you do want to enter the contest (your friends can sign up using ticket option 2 if they want to come along and support you).
2) I'm coming to make friends and eat cake – This ticket lets you attend Gamerbake and enjoy the fun without baking a cake. This is the perfect ticket for someone who just wants to eat cake, play games and meet excellent peeps.
Tickets for our events tend to disappear liked warm baked goods, so get on board early to make sure you don't miss out!
Judges
The judges for One Special Bake are Golden Joysticks nominated streamer Jupiter Hadley, Charleyy Rachael from Xbox UK and Claire Sharkey from DingIt.TV. More information here.
Entertainment
We'll be providing more details about our entertainment at Gamerbake London soon. Check out gamerbake.com for all the latest updates.
Prizes
We're on the look out for prizes for Gamerbake. If you'd like to contribute a prize to support our charity efforts, email chris.kerr@gamerbake.com
Sponsors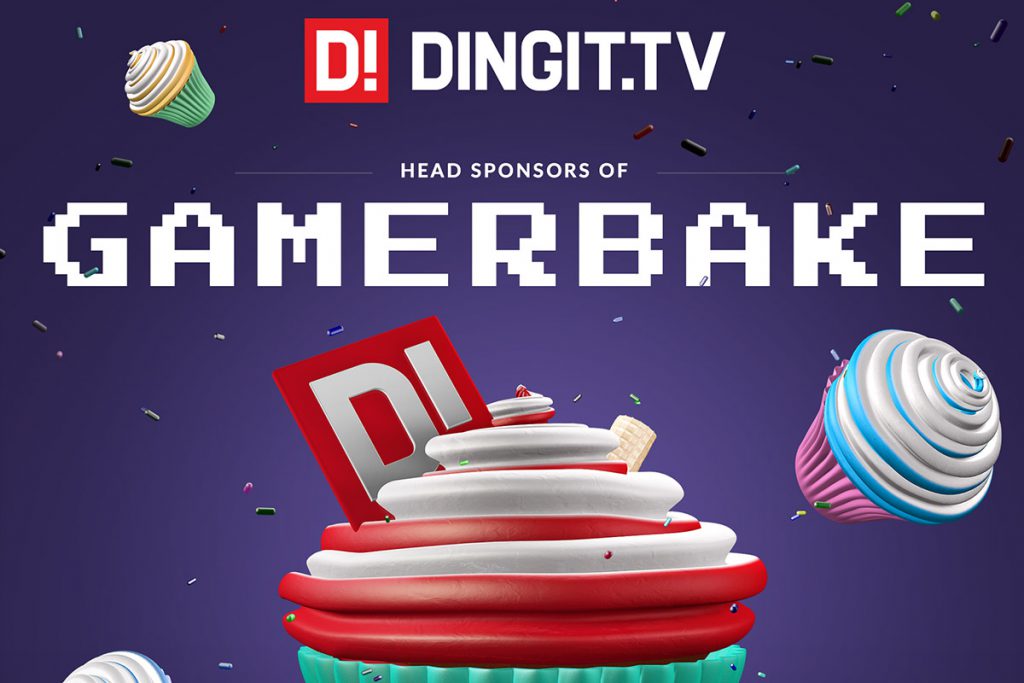 DingIt was founded in 2014 and has grown to a team of 25 passionate entrepreneurs, technologists and gamers based in London and Poland.
An increasingly large audience of gaming fans visit www.dingit.tv to consume our premium quality highlight content that comes from some of the greatest eSports teams and players in the world and for our amazing gaming video highlights.
DingIt work with major content creators, eSports teams and event organisers in the gaming ecosystem and provide a distribution solution to meet monetization goals.
Interested in supporting Gamerbake? We offer a number of packages including full event sponsorship and annual sponsorship.
Email chris.kerr@gamerbake.com if you're interested in getting involved.
Charity Partner - Special Effect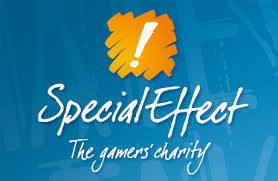 As part of our effort to be a socially responsible event, we've partnered up with Special Effect to help raise awareness of their work.
Special Effect use technology to enhance the quality of life of people with all kinds of needs, including stroke and road traffic accident patients, individuals with life-limiting conditions and injured soldiers returning from overseas.
Their mission is to enable anyone, whatever their physical disability, to enjoy video games and leisure technology. By giving people the means to participate, Special Effect are kick-starting rehabilitation, self-esteem and, most importantly, inclusion.
All proceeds from our bake sale and entertainment will go to Special Effect, so please give generously.
Hosting partner - UKIE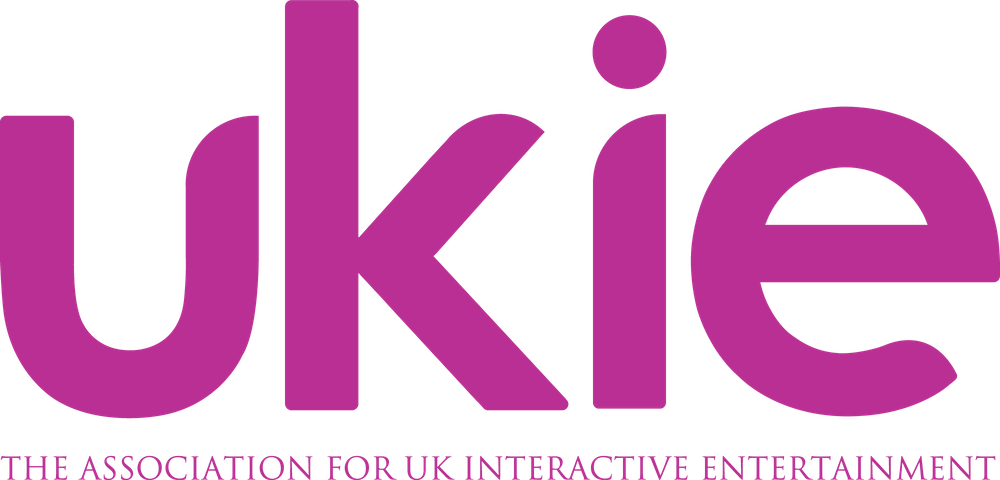 Ukie, pronounced you-key, (UK Interactive Entertainment) is the only trade body for the UK's games and interactive entertainment industry. They are a not-for-profit and represent businesses of all sizes from small start-ups to large multinational developers, publishers and service companies, working across online, mobile apps, consoles, PC, eSports, VR and AR.
Everything they do helps to support, grow and promote their members' businesses and the wider UK games and interactive entertainment industry by making sure they have the right economic, cultural, political and social environment needed for businesses to thrive.

UKIE has kindly agreed to host Gamerbake in their London office. For more information about them, please check out their website here.
--------------------------------------------------------------------------------
Boring but important terms and conditions
1) The judges of our competition are independently minded and untrained free spirits, but they are nevertheless judges. Their decision, however inconsiderate and stupid it is, is final when it comes to winners and you will respect their authoritah.
2) The judges and founders of Gamerbake will likely bring along bakes because they love cooking things. But in the spirit of fairness/in line with a law we still don't fully understand, neither judges nor founders of the event will be allowed to win prizes. And nor shall anyone else who ends up working for us.
3) Gamerbake is a friendly event, so we'll be operating a firm no mean people policy. If you're at the event and someone is being abusive, harassing another attendee or kicking off, tell us so we can boot the nincompoop out. And if you're that nincompoop, shame on you. Shame on you indeed.
4) To prevent illness, death or other nasty things occurring, we ask all bakers to fill out a nutrition card to make sure you have all the information necessary to avoid allergies or intolerances. If you have any additional needs, please email chris.kerr@gamerbake.com for more information.
5) We're collecting emails from you for two reasons a) if you're baking something, we'll need to contact you about finding a space to share you creations and b) to offer you the chance to sign up to our Gamerbake mailing list.
It'll be totally optional if you sign up to the mailing list or not and we'll make sure that we protect your data using armoured wasps (or whatever else the law deems appropriate).
---------------------------------------------------------------------------------