Description
Welcome Colleges
If you run or teach on college courses in Games Development, Creative Arts or IT then why not bring your students for a Taster Day on one of the Wednesday's on the "Select Date" button.
We are an Award Winning University in Games Design and VFX with courses to suit future employment in all parts of the industry.

These Taster Days cover a broad range of Games and VFX courses listed below. On occasions we have subject specific Taster Days, which are seperate events.
At Staffordshire University we offer Degree courses in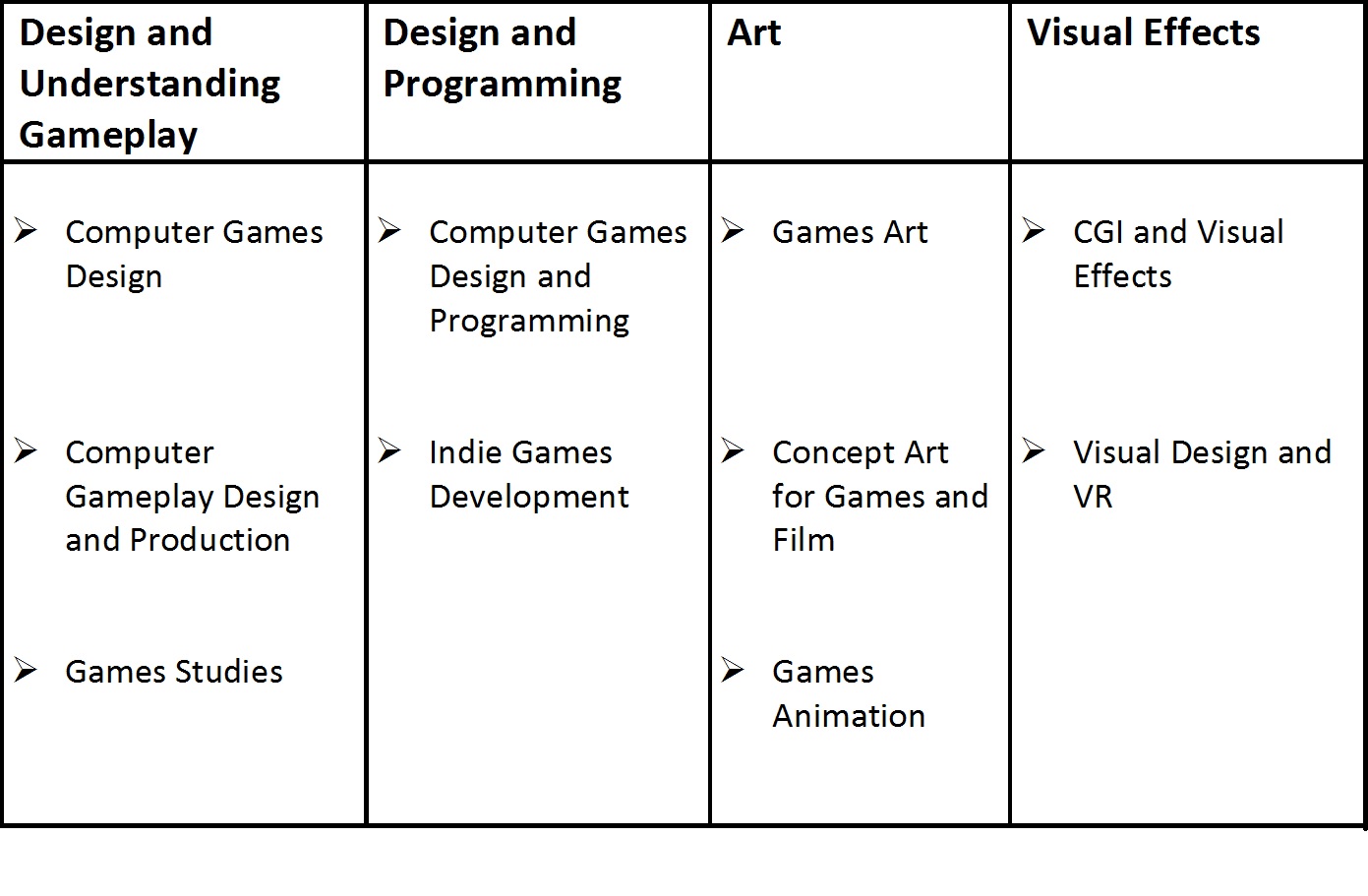 Schedule of Taster Days