Gaming meets Music

Friday, October 14, 2011 from 1:30 PM to 6:00 PM (BST)
Event Details
Agenda*
1.30pm

Registration - PRS for Music                                                        

2.00pm
Welcome introduction
2.05pm

 

Introduction to PRS for Music, William Booth, Director of Media Licensing PRS for Music

2.15pm

Introducton to TIGA, Richard Wilson, CEO, TIGA

2.25pm
Setting the market scene - the economics and the rights. Chris Carey, EMI
 
 
2.45pm
BREAK
3.00pm

 

The Composer's view - creating, commissioning, earning - followed by Q&A

Patrick Rackow, CEO BASCA

3.20pm

 

The Enterprise view - developing, distributing & music supervision, - followed by Q&A.  Sergio Pimentel, Nimrod Productions 

3.40pm

 

Panel - Music and Games industry experts, rights-holders and speakers discuss business modelling issues - including and followed by audience Q&A

 
 
4.45pm
Networking drinks
Speakers & Panellists include:
William Booth; Director of Media Licensing, PRS for Music
Richard Wilson;  CEO, TIGA
Chris Carey; Global Insight Manager, EMI Group
Patrick Rackow;  CEO, BASCA
Sergio Pimentel; Music & Licensing Director, Nimrod Productions
Panel:
Richard Jacques Studios; Richard Jacques, Composer
Sony Computer Entertainment Europe (PlayStation Network); Martin Hewett, Senior Music Supervisor 
Baker McKenzie LLP; Steve Holmes
PRS for Music; Lucie Caswell, New Business Manager (Digital)
Sony Music; Sam Sawyer, VP Digital Business
Technology Strategy Board / IC tomorrow; Matt Sansam
Moderator:  Jeremy Silver; Sementric/TSB
TIGA is the trade association representing the UK's games industry. Their members include independent games developers, in-house publisher-owned developers, outsourcing companies, technology businesses, universities, individuals and students.
TIGA is the trade association representing the UK's games industry.  Our vision is to make the UK the best place in the world to do games business. Our mission is to fight for the interests of game developers.
To achieve our vision and mission we focus on the delivery of three strategic objectives: Effective political representation, profile raising and helping our members commercially.
This means that TIGA members are effectively represented in the corridors of power, their voice is heard in the media and they receive benefits that make a material difference to their businesses, including a reduction in costs and improved commercial opportunities.
PRS for Musicrepresents 75,000 songwriters, composers and music publishers in the UK.  As a not-for-profit organisation it ensures creators are paid whenever their music is played, performed or reproduced; championing the importance of copyright to protect and support the UK music industry.   
PRS for Music provides business and community groups with easy access to over 10m songs through its music licences.  In an industry worth £3.9bn PRS for Music is uniquely placed to be a voice for music and music creators. 
Collecting £623m in 2009 PRS for Music is one of the world's most efficient combined rights organisations.  With 155 representation agreements in place globally, PRS for Music's network represents over 2 million music creators.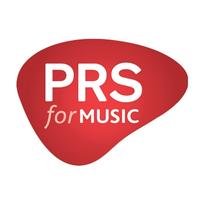 *Agenda subject to change
PRS for Music and TIGA are hosting their first joint event on music licensing.
The event is aimed primarily at music-using digital start-ups (in the digital gaming products sector) and aims to raise the level of awareness and knowledge of music rights and licensing issues.
When & Where
Copyright House
29-33 Berners St
W1T 3AB London
United Kingdom


Friday, October 14, 2011 from 1:30 PM to 6:00 PM (BST)
Add to my calendar