Gaming Reimagined & GIG 2013

Thursday, 28 February 2013 from 09:30 to 19:00 (GMT)

Dublin, Ireland
Event Details
Update: All additional tickets have sold out, please use the live stream or register for the waitlist.
We can confirm the whole day will be live streamed on www.microsoft.com/ireland/app/event.html
Speaker Line up confirmed:
Keynote from Andrew Webber and AJ the head of UK Dlala Studios and maker of Janksy game
Tech Talks from Havok, BitSmith's Owen Harris on Unity, BatCat's Andrea on Monogame, AtomSplit's Martell Malone on Cocos2d-x, Josh Holmes on HTML5. 
Closing keynote on Game Design from Andrew Spooner, who is a User Experience Evangelist at Microsoft
GIG13 speakers still to be confirmed
******************
Microsoft's Josh Holmes will be doing a national roadshow to Belfast, Cork, Limerick, Galway and Sligo from February 26th to March 13th. Running afternoon sessions on Windows Phone, Windows 8 and Azure app development. See more and sign up at Josh's blog
*************************************************************************
Celebrate the Game Industry in Ireland with Microsoft and Games Ireland
Microsoft is synonymous with gaming from orignal PC gaming through Direct X, Xbox, Windows Phone and Kinect. We want to show you where we are going with gaming from Windows 8 to Windows Phone, Kinect and beyond and how you can build great games on our platforms.
Games Ireland (the Interactive Games Association of Ireland) represents companies in Ireland involved in the creation, development, publishing and distribution of interactive games. Members include international stakeholders such as Activision Blizzard, Big Fish Games and others to local pioneers Havok and Demonware.
Games Ireland & Microsoft will be hosting will be hosting the Games Ireland Gathering (GIG 2013) & Gaming Reimagined at the Aviva Stadium on February 28th.
GIG 2013 is the premiere networking and information event for games industry professionals in Ireland and will be run in parallel with Microsoft: Gaming Re-Imagined.
Last year GIG 2012 saw over 400 people attend and featured talks from Dylan Collins (Executive Chairman of Fight My Monster) James Whelton (Founder Coderdojo) and Phil Campbell (Creative Director on major licensed franchises 'The Godfather', 'James Bond' and 'Tomb Raider')  
This year GIG13 and Gaming Reimagined will be bigger with keynote talks, panel discussions, exhibitors, networking opportunities, industry discussion and a major announcement concerning the games industry in Ireland.
Speakers on the day will include studio leads from Microsoft Game Studio, Irish and international game developers and experts from the top game middleware engines of Unity, Havok and Monogame to name a few.
Learn how the tools you use integrate with Windows Store and how to build for a choice of control schemes (touch, mouse & keyboard or controller) and a variety of devices (tablets, notebooks, all in ones). All of which can be sold to over 200 countries through the Windows Store.
We will also have an expo area for you to meet and play with some of the top Irish indie game talent, game engine makers, the finalists from the Imagine Cup competition and a host of gaming tech.
Full agenda and line up to be annouced in the coming weeks. See the news feed for speaker updates.
For session updates follow @Win8ie on Twitter or join Window Apps Ireland on LinkedIn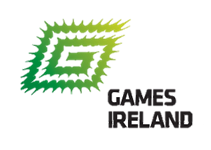 When & Where


Aviva Stadium
Lansdowne Rd

Dublin
Ireland
Thursday, 28 February 2013 from 09:30 to 19:00 (GMT)
Add to my calendar
Thursday, 7 February 2013 - 13:51
New Speakers:
AtomSplit's Martell Malone will give a talk on using Coco 2D-X to publish to multiple platforms from a single code base.
Monday, 4 February 2013 - 13:54
New Speakers:
Havok will give a session on using Havok technology to build Windows Store games. More engines and game middleware to be annouced very soon.
Friday, 25 January 2013 - 13:02
New Speakers:
Design Expert Andrew Spooner @andspo will give a talk on Game design for Windows 8 and show some of the success stories from Rebellion and other studios. 
Friday, 18 January 2013 - 15:19
New Speakers:
Owen Harris from Bit Smith games will give a talk using Unity to build games for Windows 8.