Gandhi a Ética Inspiradora

Saturday, 17 November 2018 from 19:30 to 21:30 (GMT)
Event Details

Fraternidade Sem Fronteiras & Gandhi - A ética inspiradora
 A Vida de Gandhi - por uma causa nobre 
Para quem se interessa pela vida de um dos maiores líderes espiritualistas da história, a peça de teatro 'Gandhi - A Ética Inspiradora' é uma grande oportunidade para entender a trajetória deste ícone real.
O pacifista indiano é um exemplo de que não é necessário guerra para defender uma causa, nem mesmo se esta causa seja conquistar a independência de uma país inteiro para libertar seu povo. 
A peça é um monólogo interpretado pelo ator Joao Signorelli que estudou a vida in loco de Gandhi, visitando a Índia e seguindo os passos do líder inspirador. Além disso, as semelhanças físicas entre o ator e Gandhi acrescentam um realismo a peça onde, por vezes, faz com que o espectador se sinta dialogando diretamente com Gandhi. 
Participação Especial: Caco Barros e Christiane Celadon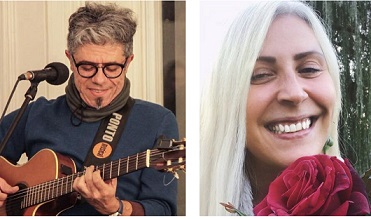 Caco Barros, com uma voz forte e timbre brilhante, Caco é cantor e compositor paulistano com 3 CD's autorais gravados e acaba de finalizar seu EP "O Samba é Meu Papel" com 4 músicas de sua autoria. Em suas interpretações, ele mistura e evidência elementos musicais brasileiros originais, com ritmos, melodias e arranjos ecléticos e ricos. Integrou a Companhia de Menestréis a convite de Oswaldo Montenegro, onde trabalhou ao seu lado durante três anos, atuando em seu espetáculo musical NOTURNO em seu elenco de 1991. 
Christiane, é carioca, já morou em São Paulo e vive em Londres há mais de 30 anos. A música sempre esteve presente em sua vida, na infancia nas festas em família, na adolescência nas viagens com amigos e na vida adulta espalhando sua linda voz por onde passa. Estudante de life sciences, terapeuta comportamental e cientista, sempre esteve envolvida com voluntariado e em defesa das causas humanitárias, como o Fraternidade Sem Fronteiras.
Por uma causa nobre
A renda dos ingressos será doada para o Fraternidade Sem Fronteiras - um trabalho realizado por voluntários com base em Londres que tem o objetivo de ajudar na construção de centros de acolhimento, escolas e poços artesianos nos vilarejos com condições mais precárias em Moçambique. Estas regiões são afetadas pelo alto índice de pessoas infectadas pelo vírus HIV. Como consequência deste cenário, crianças órfãs e idosos vivem em condições de extrema miséria, sendo deles retirados as chances de seguirem qualquer ideal.
 Apoiadores

 Informações: info@fraternitywithoutborders.co.uk
                         www.fraternitywithoutborders.co.uk
Esperamos por vocês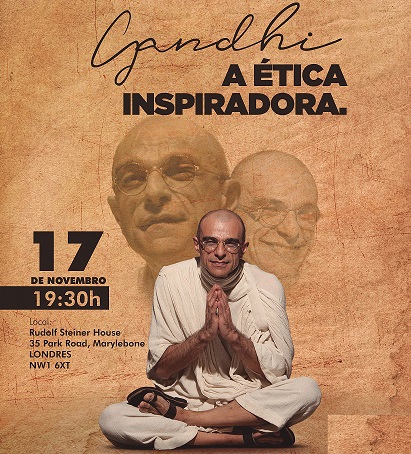 Save This Event
When & Where

Rudolf Steiner House
35 Park Rd, Marylebone
NW1 6XT London
United Kingdom


Saturday, 17 November 2018 from 19:30 to 21:30 (GMT)
Add to my calendar
Organiser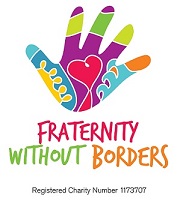 Fraternity Without Borders (FWB) is a charity registered in the UK working on the ground in Mozambique, Africa. Since 2009 we have built 26 community centers with donations from all over the world, assisting more than  12,000 orphaned and vulnerable children, many with HIV. Our social programmes include the construction of wells in rural areas, provision of cooked food, clean water, hygiene items and basic healthcare, construction of houses, after school and cultural activities as well as professional training for the youth. We have also built houses for homeless families and isolated elderly people in extreme poverty.