Description
Travel Safety Training for Reassurance and Peace of Mind
As the summer holidays approach and students look to make the most of their time away from studies they may embark upon solo travelling adventures or simply a couple of weeks in the sun with friends. Either way, being aware of your surroundings and potential dangers has never been more important. Recent events have proven that risks can present themselves at any time. Hotels, nightclubs & bars, beaches or simply travelling between destinations are all vulnerable to accidents, hostile acts or crime.
About the Course
Callida Freemont Ltd - a company specialising in Risk Management and Hostile Environment Awareness Training is running a number of full day courses designed to prepare young adults for the risks they face when travelling or working overseas. These courses have been created by ex-military leaders Rob Ferry and Darren Kelly who together have more than 20 years military experience.
What the Course Covers
The aim of these courses is not to take the fun and adventure out of travel, but to make the experience safe and give those left behind the piece of mind that loved ones are well equipped to make considered decisions.These Travel Safety courses cover a range of key subjects and are delivered through a mixture of industry best practice and personal experience.
We use a blend of practical, desktop and discussion exercises to prepare for:
• The threats facing travellers overseas
• Pre-travel research
• Cultural awareness and sensitivities
• Accommodation
• Use of vehicles
• Health Essentials
• Useful kit and equipment
• Conflict management and dealing with challenging situations
• Natural Disasters
The optional First Aid course in addition to the above will cover:
• CPR
• AED (Automated External Defibrillator)
• Bites, Stings and How To Treat Them
• Assessing Danger and Triaging Casualties
• Choking
• Fractures and Sprains
About the Trainers
Rob Ferrey MSc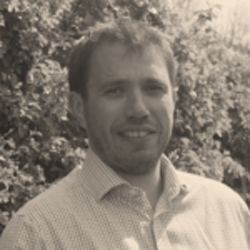 Rob is one of the founders and a Director of Callida Freemont Ltd. He is a former Royal Marines Captain who served for 9 years and was deployed across the globe, including to Iraq and Northern Ireland.
Rob held several management roles within the Marines and understands the need for training excellence at all levels in order to achieve high levels of success. He spent 18 months at the Commando Training Centre delivering the testing and rigorous 9-month programme for Royal Marine recruits.
Rob's ability to plan and deliver high quality training products to an exacting standard remains apparent. Since leaving the Armed Forces in 2010, he has worked as a management consultant and trainer for leading businesses and consultancy organisations across Africa, the Middle East, America and Europe.
Rob is passionate about delivering high standards of service and quality training to clients and will always go that extra mile to ensure this is achieved.
Darren Kelly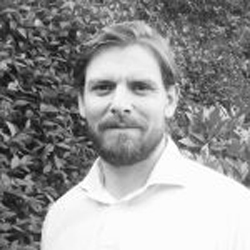 Darren is one of the founders and a Director of Callida Freemont Ltd. He served in the British Infantry for 11 years in a range of high-profile frontline deployments including Iraq and Afghanistan, before retiring as a Major. Darren was a member of the British Army Officer Selection Board, commanded an infantry training company, and held various leadership and training roles during his service.
After leaving the British Armed Forces, Darren joined a publicly-traded mineral exploration company developing gold mines in West Africa. As Regional Manager, Darren was responsible for the planning and overseeing of regional operations and mitigating the threats to commercial operations from terrorism, insurgency and the Ebola epidemic.
Darren is committed to the provision of first class training, continuous improvement and personal development.
Contact Us
If you would like to enquire about these courses, please call us. We are more than happy to discuss with you what you can expect and what will be taught. Call and speak to either Rob Ferry or Darren Kelly, we look forward to hearing from you.
07933 059 688 - Rob
07933 059 718 - Darren