Event Information
Refund Policy
Contact the organiser to request a refund.
Eventbrite's fee is nonrefundable.
A series of 5 online talks exploring current archaeology with a 17th century bias on Tues @ 10 from April 6th, £5 each or all 5 for £20.
About this Event
This exciting new series of talks explores how archaeology helps the garden historian find vital evidence on the ground which then informs future restoration projects and garden management plans. Our distinguished and popular speakers will be reporting on current and on-going archaeology at various sites with a particular interest in the seventeenth century.
You may also like to know that we are running a course on early seventeenth century gardens starting March 18th - for more information look here or contact us.
This ticket costs £20 for the entire course of 5 sessions or you may purchase a ticket for individual sessions, costing £5 via the links below.
Attendees will be sent a Zoom link 2 days prior to the start of the talk. A link to the recorded session (available for 1 week) will be sent shortly afterwards.
.....
Week 1. April 6. Introduction: Part of a series of 5 online lectures, £5 each or all 5 for £20.
Week 2. April 13. Oxfordshire's Lost Wonders: Part of a series of 5 online lectures, £5 each or all 5 for £20.
Week 3. April 20. Finding Vanished Beningbroughs : Part of a series of 5 online lectures, £5 each or all 5 for £20.
Week 4. April 27. The Water Garden at Packwood: Part of a series of 5 online lectures, £5 each or all 5 for £20.
Week 5. May 4. Seaton Delaval Hall, a Curtain Rises: Part of a series of 5 online lectures, £5 each or all 5 for £20.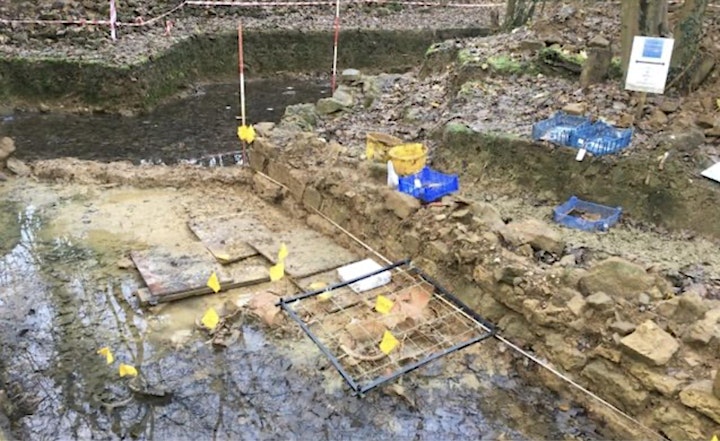 Week 1: April 6th - What is garden Archaeology and how do we do it? Mark & Stephen
Archaeology the study of the past through its material remains, or as someone wittily put it archaeology is rubbish. In this opening session we'll explore what that means in relation to gardens and why garden archeology is important. We'll cover non-invasive techniques including Identification, mapping, forms of sensing from LIDAR to geophysics, walkovers and surveys which can help with the evaluation and significance of sites. We'll also look at the principles and practices of excavation and explain why archaeologists often hate to dig. Finally, we'll look at how evidence is processed, recorded, archived, and written up.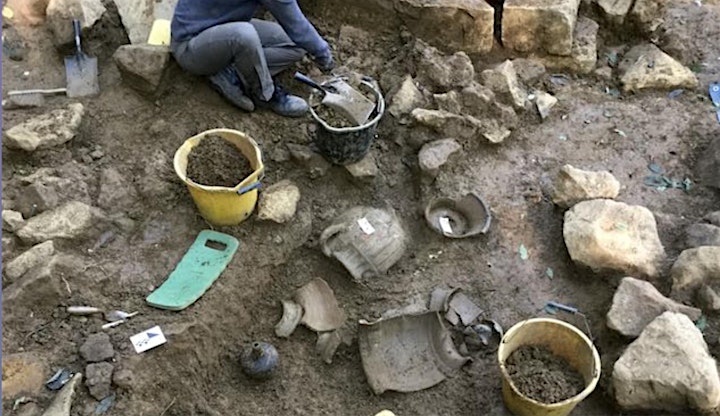 Week 2: April 13th - Oxfordshire's Lost Wonders: Enstone and Hanwell and the development of seventeenth-century science in the garden. Stephen
In the seventeenth century Oxfordshire was home to two remarkable gardens that shared a reliance on technology to indulge the enthusiasms of their owners and impress their visitors. The Enstone Marvels are well known, and recent archaeological research has been able to document some extraordinary survivals. The great gardens at Hanwell were the site of a community termed the New Atlantis and excavations there have uncovered remains of a 'House of Diversion' together with a unique assemblage of terracotta gardens urns from the period.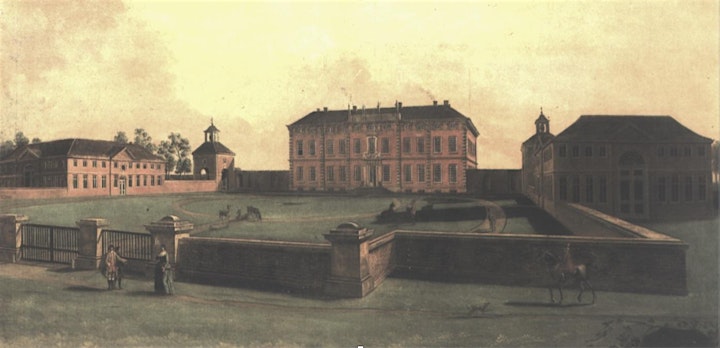 Week 3: April 20th - Finding Vanished Beningbroughs. Mark
Beningbrough Hall, 8 miles north of York, appears to the archetypal Baroque house, set in seemingly timeless, unchanging, parkland to match. However, over 30 years of National Trust archaeological research has and continues gradually to reveal how far that perception is from the truth, rediscovering the splendours and mysteries of medieval, Stuart and Georgian Beningbroughs no longer visible to the eye. Long term archaeological research, partly on its own merits but mainly arising from mitigation for the impacts of standard operational property needs, is the only available key to unlock the past of this estate with virtually no surviving archives.
Week 4: April 27th - How to dismantle a dam, a programme of investigation and restoration at Packwood House, Warwickshire, and an examination of the English water garden. Stephen
Remedial work to the dam below the Great Pool at Packwood House enabled, over the course of four years, a detailed account to be prepared of the construction and functioning of the dam together with a wider consideration of the part that water played in the early garden there, Documented features included an Elizabethan moated garden, important seventeenth century timber drains and relics of the wild parties from the early twentieth century.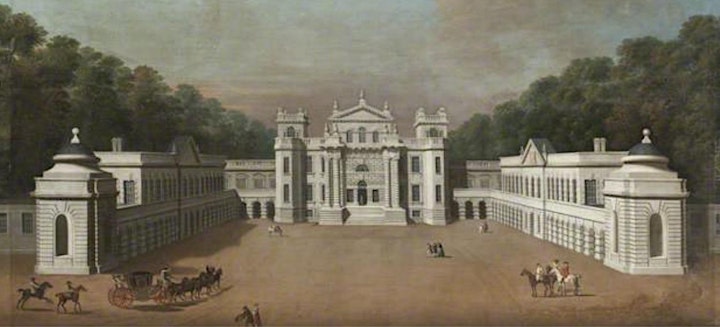 Week 5: May 4th - Seaton Delaval Hall: a curtain rises. Mark
Seaton Delaval Hall, near Blyth in Northumberland, long famed as the northern exemplar of Sir John Vanbrugh's 'castle style' mansions, was acquired by the National Trust (with unparalleled local community fundraising support) in 2009. The most recent and largest programme of National Lottery Heritage Fund-supported conservation works, the "Curtain Rises" project, is just coming to a crescendo including important restoration of the gardened grounds around the hall. This work has been based on over five year's archaeological research designed to understand the hall's original gardens more completely and identify where its archaeological remains survive so that they can be effectively protected. The result is a complete redrawing of the understanding of the C18 landscape design, its authors, and the extent of the Northumberland landscape it encompassed.
Mark Newman, M.A., M.C.I.f.A, F.S.A., is the National Trust's Archaeological Consultant for the east side of its North region, helping to advise and support the conservation of National Trust properties between Berwick and the boundaries of Great Manchester. He was first employed by the Trust on the project building the visitor centre at Fountains Abbey and Studley Royal in 1988 and has advised (as well as avidly explored) the property ever since. Mark's work for the National Trust covers an enormous range of development and research projects spread across approximately 75 properties, many concerned with the archaeology of parks and gardens. The long-term perspective of the organisation sets the scene for developing an exceptionally curious and accumulative research approach, put to full use in advising conservation.
…..
Stephen Wass is a researcher, about to complete his D. Phil. on the subject of seventeenth-century water gardens. In addition, he works as a commercial archaeologist. In this capacity most of his projects involve historic gardens and he is currently occupied with a series of archaeological investigations connected with the latest programme of restoration at Stowe Landscape Gardens near Buckingham. He is also working to set up a new research programme alongside the Oxfordshire Gardens Trust into the 'lost' Tudor and Jacobean gardens in the county.
Date and Time
Location
Refund Policy
Contact the organiser to request a refund.
Eventbrite's fee is nonrefundable.