A series of 6 online talks exploring current archaeology with an 18th century bias on Tues @ 10 from 5 Oct, £5 each or all 6 for £24.
About this event
This is the second series of our talks exploring how archaeology helps the garden historian find vital evidence on the ground which then informs future restoration projects and garden management plans. Our distinguished and popular speakers will be reporting on current and on-going archaeology at various sites and with a particular interest in the eighteenth century.
This ticket costs £24 for the entire course of 6 sessions or you may purchase a ticket for individual sessions, costing £5 via the links below.
Attendees will be sent a Zoom link 2 days prior to the start of the talk. A link to the recorded session (available for 1 week) will be sent shortly afterwards.
…..
Week 1. 5 Oct. Farnborough Hall: Part of a series of 6 online lectures, £5 each or all 6 for £24.
Week 2. 12 Oct. Nostell Priory: Part of a series of 6 online lectures, £5 each or all 6 for £24.
Week 3. 19 Oct. Stowe: Part of a series of 6 online lectures, £5 each or all 6 for £24.
Week 4. 26 Oct. Eavestone Lakes: Part of a series of 6 online lectures, £5 each or all 6 for £24.
Week 5. 2 Nov. Croft Castle: Part of a series of 6 online lectures, £5 each or all 6 for £24.
Week 6. 9 Nov. Raglan Castle and Troy House: Part of a series of 6 online lectures, £5 each or all 6 for £24.
.....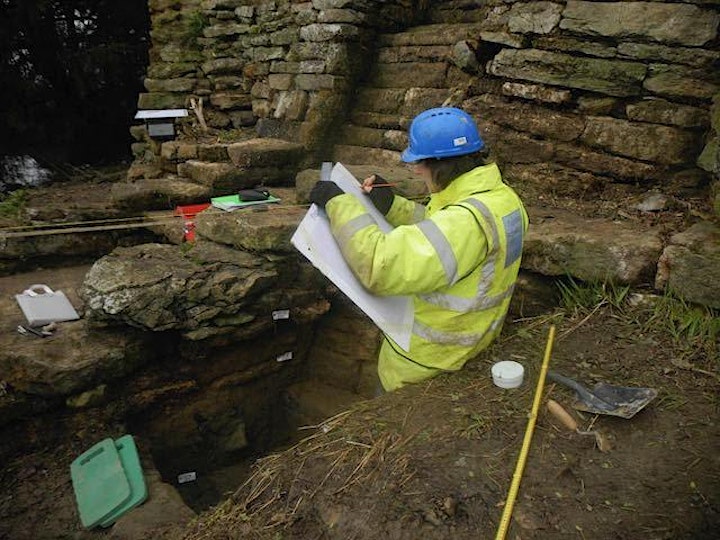 Week 1. 5 Oct: Farnborough Hall, Warwickshire - A Way with Water, engineering and landscape features from the 1740s with Stephen Wass
A two-year programme of research, survey and excavation at this National Trust property in Warwickshire revealed the complex nature of the interaction between geography, history and design as a productive medieval landscape was transformed into a garden and park that featured large scale water works, engineered for pleasure.
Week 2. 12 Oct: In Splendid Isolation: the evolution of the Nostell Priory designed landscape with Mark Newman
Nostell Priory, lying between Wakefield and Pontefract in West Yorkshire, is perhaps best known as one of the National Trust's finest Treasure Houses, boasting one of the finest suites of Chippendale furnishings. Less appreciated perhaps is that its surrounding designed landscape is just as carefully created, originating as the enclosing grounds of a house of Augustinian Canons, prior to conversion to parkland and then being subject to the attentions of both Stephen Switzer and Robert Adam. But behind its walls, Nostell was not widely known by contemporary society and its designed landscape has had to be rediscovered through archaeological research in recent years.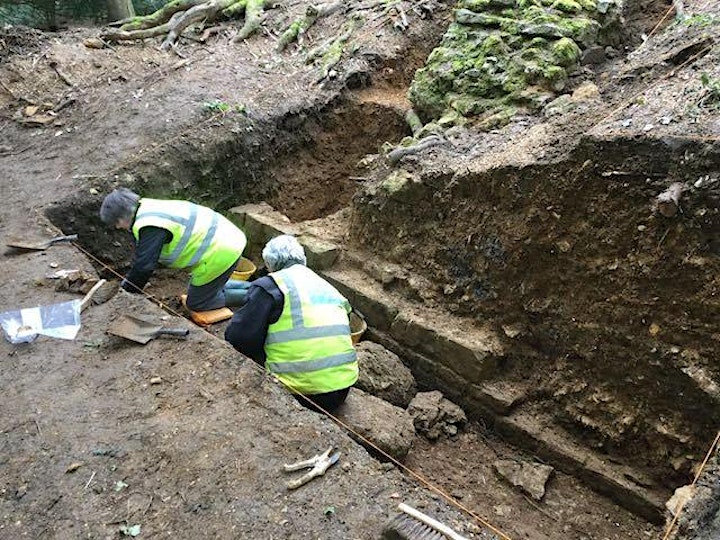 Week 3. 19 Oct: Stowe Landscape Gardens, Buckinghamshire - Archaeological Investigations 2017 – 2021 with Stephen Wass
A series of small-scale digs carried out at Stowe over the last few years have uncovered interesting details about such iconic features as The Rotunda, Bridgeman's Canal and the Queen's Theatre. Work done to chat rift the location of statue bases associated with the Doric Arch helped inform the recent restoration of the Nine Muses and on-going work on the Temple of Modern Virtue has done much to clarify the layout of this political cartoon rendered in stone.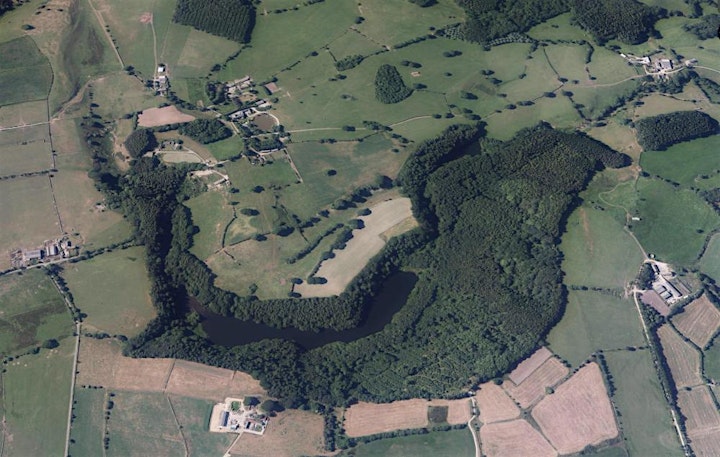 Week 4. 26 Oct: From Designed Landscapes to designs on the landscape: Eavestone Lakes and the embracing of the natural with Mark Newman
The Skell Valley, currently the scene of a new three-year NHLF funded landscape partnerships project, is most famous for the Aislabie family's magnificent, designed landscapes at Studley Royal. Further upstream, lies the much less well known or - until recently - studied, Norton family's Eavestone Lakes, part of their Grantley Hall estates that would be an obstacle to the expansion of Studley to the west. The lakes were created towards the end of the Georgian period and while clearly a very well built and designed landscape, primarily articulate "natural" features as opposed to man-made ones. Between parts of Studley Royal, Eavestone and other sites beyond, the Skell valley illustrates the evolution in tastes in landscape, and the Nature/Culture balance progressively graduated towards the wild and natural.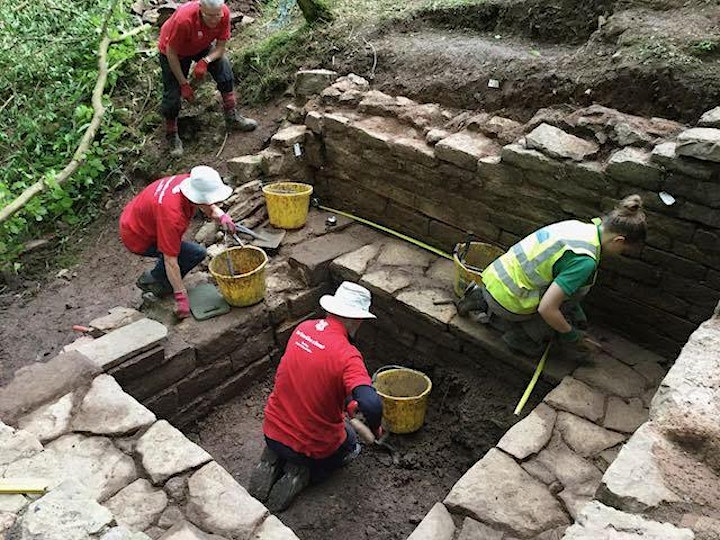 Week 5. 2 Nov: Fishpool Valley, Croft Castle, Herefordshire - Picturesque… tor not? With Stephen Wass
Four years of work supporting a wide-ranging programme of repair and restoration of the late 18th. century water works in Fishpool Valley have not only helped us to obtain detailed knowledge of how water was managed but has also enabled a wider survey of the landscape and its archaeology that has leas to some informed comment on the design aesthetic under-pinning the valley's features.
Week 6. 9 Nov: Raglan Castle and Troy House with Dr Ann Benson
Long before Badminton House in Gloucestershire became the main seat of the Dukes of Beaufort, the family resided at Raglan Castle and Troy House in south-east Wales. This talk shows how different archaeological methods, including map regression and overlays, resistivity and excavation, have been used by a garden historian at these two Welsh sites. Several features of the designed landscapes are revealed as having been created when family members were high ranking courtiers for Elizabeth I and James I of England. Exedra-shaped formal gardens, water parterres, fountains, conduit houses - and a later Victorian slip garden - are all evidenced.
Dr Ann Benson is a garden historian. Previously, she was a science teacher and then an academic in the field of learning at the universities of Oxford, Bristol and The Open University, and the Cabinet Office's consultant for assessment processes. She took early retirement to focus on her love of garden and architectural history and has since published three research-based books and several papers. She includes archaeology in her multi-method research approach. Her main interests are the gardens and buildings of the Tudor and Jacobean periods. She lectures on garden and estate history for The Arts Society and The Society of Antiquaries and is an Emeritus Leverhulme Fellow and Beaufort Visiting Fellow at St John's College, University of Cambridge.
…..
Mark Newman M.A., M.C.I.f.A, F.S.A., is the National Trust's Archaeological Consultant for the east side of its North region, helping to advise and support the conservation of National Trust properties between Berwick and the boundaries of Great Manchester. He was first employed by the Trust on the project building the visitor centre at Fountains Abbey and Studley Royal in 1988 and has advised (as well as avidly explored) the property ever since. Mark's work for the National Trust covers an enormous range of development and research projects spread across approximately 75 properties, many concerned with the archaeology of parks and gardens. The long-term perspective of the organisation sets the scene for developing an exceptionally curious and accumulative research approach, put to full use in advising conservation.
…..
Stephen Wass is a researcher, about to complete his D. Phil. on the subject of seventeenth-century water gardens. In addition, he works as a commercial archaeologist. In this capacity most of his projects involve historic gardens and he is currently occupied with a series of archaeological investigations connected with the latest programme of restoration at Stowe Landscape Gardens near Buckingham. He is also working to set up a new research programme alongside the Oxfordshire Gardens Trust into the 'lost' Tudor and Jacobean gardens in the county.
Organiser of Garden Archaeology
The Gardens Trust is the UK national charity dedicated to protecting our heritage of designed gardens and landscapes. We campaign on their behalf, undertake research and conservation work, train volunteers and encourage public appreciation and involvement, working with the national network of County Garden Trusts.

Please join or donate to support us: http://thegardenstrust.org/support-us/
For details of our privacy policy see: http://thegardenstrust.org/privacy-cookies/