Description
In the first part of her talk Caroline will use photos of inspirational gardens and her own clients' projects to explore the broad elements of design. Bring a sketch and photos of your own garden for the second, more interactive session, where you will learn from each other as Caroline makes suggestions for your space and tours the nursery creating planting themes.
Arrive at 10.45 for complimentary coffee and cake in the shop. The workshop starts at 11am. We stop for lunch at 1pm and recommence at 1.30pm until 3pm
This workshop includes a packed lunch, please call the shop for further details and to make your meal choices.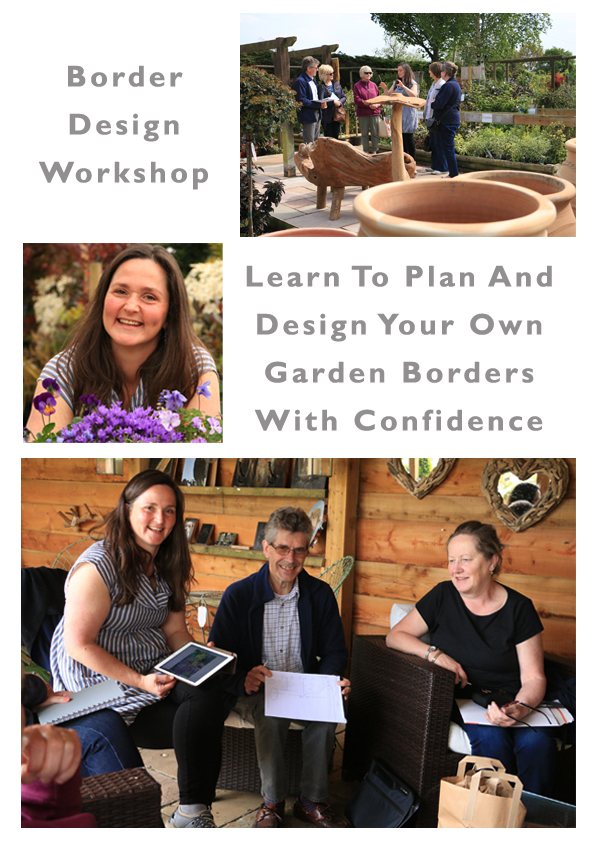 Caroline Tait is a RHS Silver Gilt Medal winner, garden designer, lecturer and broadcaster.
Caroline's eureka moment came when she realised her love of plants and gardens at the world renowned Coton Manor Garden in Northamptonshire. Over 24 years Caroline has expanded the Coton Nursery learning the skills to grow and propagate a huge variety of plant species.
Caroline's passion for inspiring others to see the beauty and benefits of gardening both in the garden, at home and for events, led to the launch of her Garden Consultancy, Design and Creation company, now in it's 18th year.
She loves sharing her gardening knowledge and RHS Flower Show experiences with novice, avid and non- gardeners alike, so come along and discover why horticulture is worth the standing order for a manicure!