Description
Be inspired and get creative with ideas for your own outdoor space. Find out about design, planting, colour, materials and more… for beginners and anyone who wants to bring their love of gardens to life.
This weekend workshop will take you through the basic garden design principles, showing you 'how' with a step by step guide for a new layout, for a small or larger space, or a part of your existing garden, designing a new border for example.
Perhaps you already have lists, images and ideas that you've gathered. Bring these along and you'll get plenty of 1 to 1 help and professional advice, putting them together into a balanced whole. This workshop offers a cost effective way to get your ideas flowing - you'll take away the inspiration, information and confidence to get your garden project started.
DAY 1: We'll start by using examples and photos covering designs for different spaces. Also aspect, soil, views and working with shapes and structures. We'll also look at ways to work with the challenges that some gardens present, and how to turn them to your advantage. Later there'll be time to start using this knowledge, by creating a new layout for your own garden.
DAY 2: Building on your design notes pack, we'll start the day focusing on plants. Plants add the real beauty so it's essential to know which to choose and why. We'll look at form, colour and planting combinations, with some hands on time creating a small seasonal planter to take home. We'll wrap up the day touching on the deeper connection we can all make with outdoor spaces.
So, book your place to join a small group and friendly atmosphere in our garden studio room.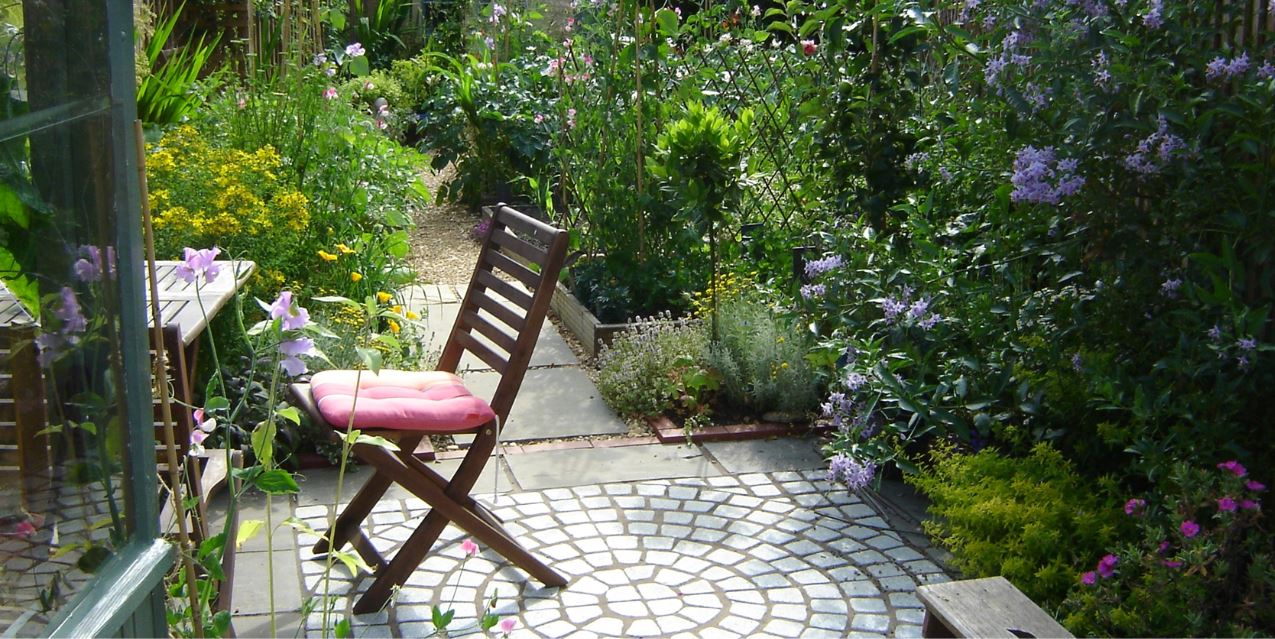 Your ticket price includes 2 full days tuition (10.00am – 5.30pm), materials, design notes pack and planter to take home. There's also a selection of teas, fruit juices, coffee and biscuits at breaks. Bring a light lunch and sit in the garden or explore Glastonbury High Street during your lunch hour.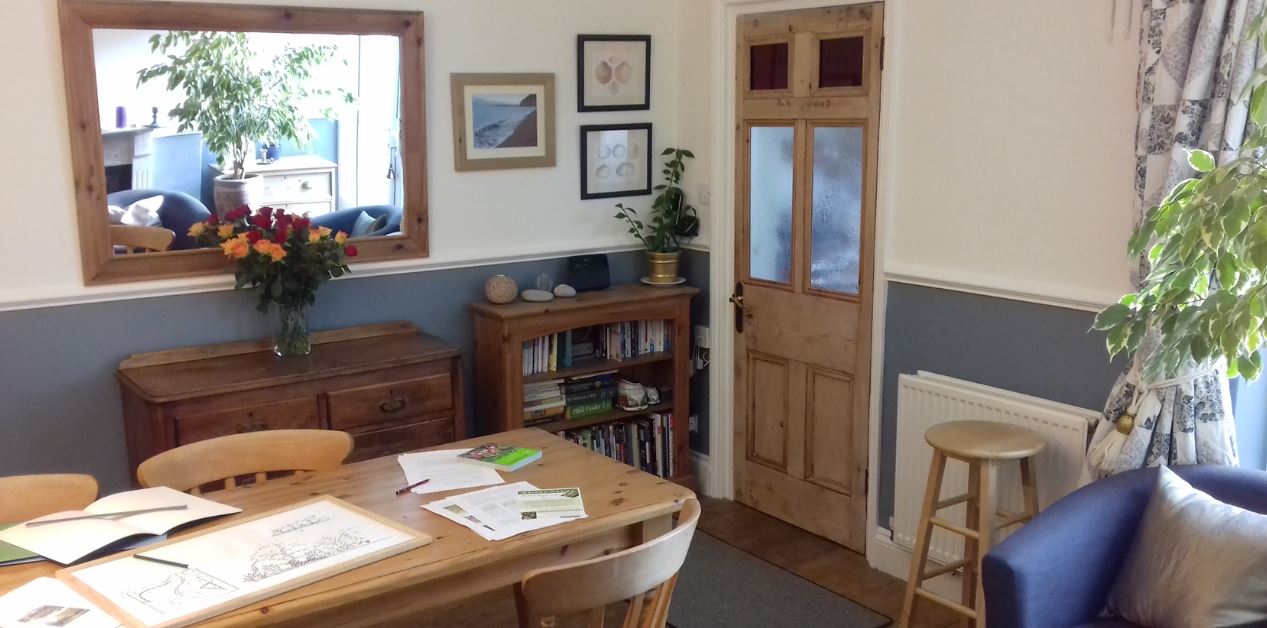 For those travelling from further away, there's plenty of accommodation in town, all within walking distance. Enjoy making a weekend of it by staying locally, with a range of choices for evening meals, and also some fascinating places to visit if you wish to stay longer.