Online launch of Garden in Summer: contemporary jazz inspired music & spoken word derived from poem by German-Jewish poet Gertrud Kolmar
About this event
Where: Zoom  
Panel: Julian Marshall, Anastasia Bruce Jones, Avigail Tlalim
Host: Elisabeth Winkler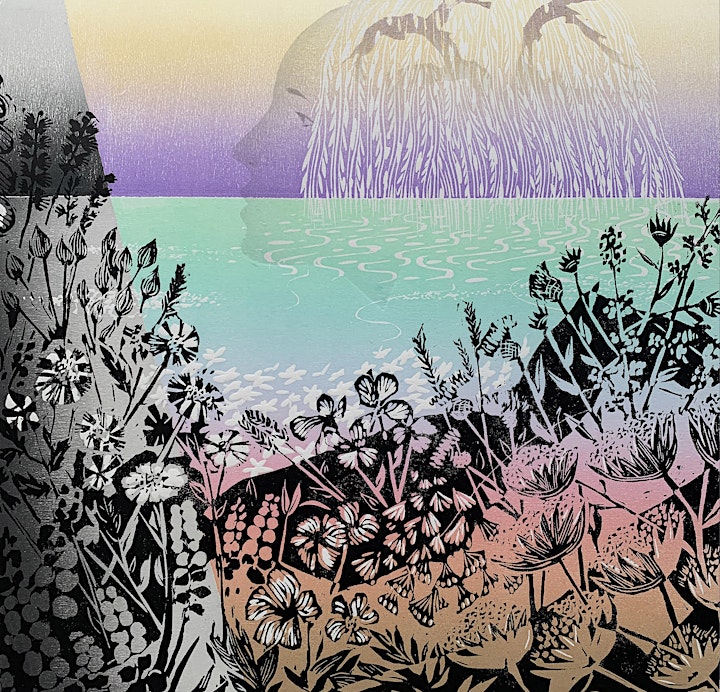 Image by Rod Nelson
The international launch will premiere Garden in Summer and includes a panel with Q&A featuring its three artistic collaborators: composer Julian Marshall, director Anastasia Bruce-Jones and Avigail Tlalim who performs the voice-work. 
The three 21st Century British artists meet in a soundscape based on the 1930s poem by German-Jewish poet Gertrud Kolmar. Garden in Summer is part of a 17-poem cycle, Welten (Words), her final poetry collection before she was murdered in the Nazi death camps in 1943. 
Composer Julian Marshall said, "Garden in Summer is a cross-disciplinary audio piece interweaving music and poetry. It is an ekphrastic piece, that is, it re-interprets another artist's work. Gertrud Kolmar's poem describes a sunny summer garden yet cast with longshadows, a pervading, dark presence reaching into the glittering landscape. The soundscape evokes a surreal, 1980s-influenced Latin America to show the enduring human experience of happiness infused with foreboding."
Garden in Summer is Julian Marshall's third composition inspired by Kolmar's Welten poem cycle. The earlier works, Out of the Darkness premiered in Winchester Cathedral in 2009, while The Angel in the Forest premiered at St James's Church, Piccadilly in 2012. Both cantatas received critical acclaim.
The 75-minute online launch includes the premiere of Garden in Summer, a 3-minute film on the Welten project, and a panel with Q&A.
For further details, please visit www.blueberrylakearts.com.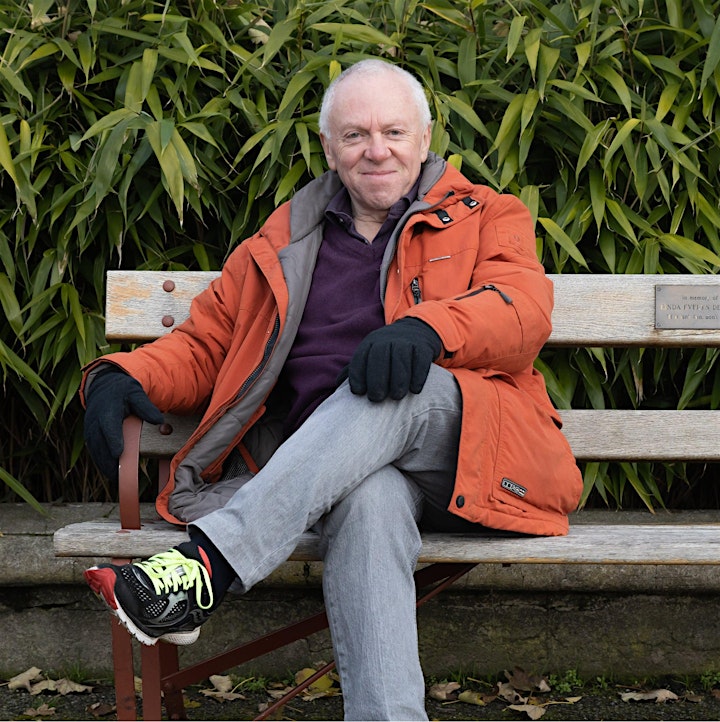 Julian Marshall is a songwriter, composer, teacher, lecturer, mentor/coach, producer, musician and researcher. In the late 70s and 80's Julian found international chart success with the bands Marshall Hain, The Flying Lizards and Eye to Eye. His compositions include music for film and theatre and a particular focus on choral work.
In 2021 he formed Blueberry Lake Arts, a production home and online performance space for new work, both solo and collaborative. BLA is now the main website to refer to for all matters concerning Julian's work.
Julian teaches and coaches creatives of all ages. He is a Teaching Fellow at ICMP, London.*The two previous works also setting poems from Welten include the cantatas Out of the Darkness and The Angel in the Forest. For full details of these works please go to blueberrylakearts.com.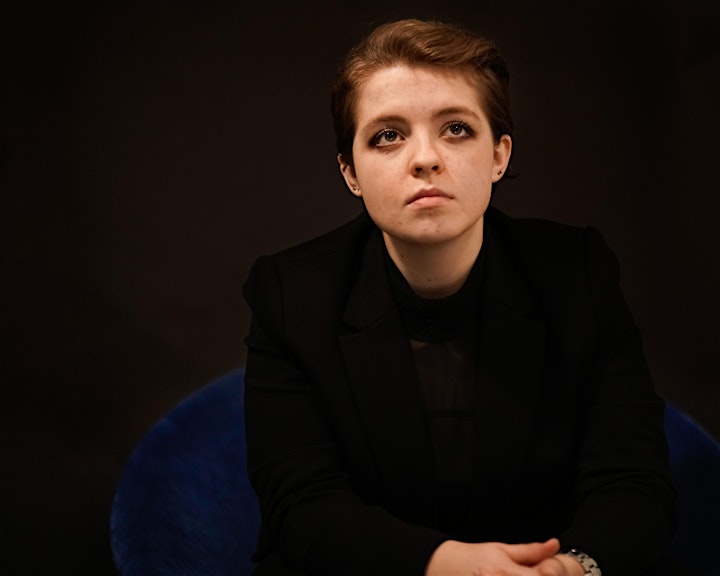 Anastasia Bruce-Jones is an award-winning director and writer. Over nearly six years, they have worked on more than fifty productions, from short film to subsidised theatre and the West End. In March 2020, they directed the 5*, award-winning Bin Juice at the VAULT Festival. Prior to that, they worked on Robert Icke's The Doctor, both on its Almeida run and in the West End.
They are currently developing a slate of film projects, including the short Frostlands, feature False Positive and HE-TV series The Highwaymen. They are also co-writing the opera The Glass Cage with long-time collaborator Noah Fram and have partnered with BAFTA-winning writer Tom Harvey to develop and produce a series of plays.Their work explores the depth and strangeness of experience, often by way of magic realism, dystopia and folk horror. They are interested in moments where everyday experience seems suddenly to be shattered: the shift of a ghost at the corner of your vision; your sudden unexplainable terror on a sunny day; the feeling that you have forgotten a vital memory from childhood that holds the key to –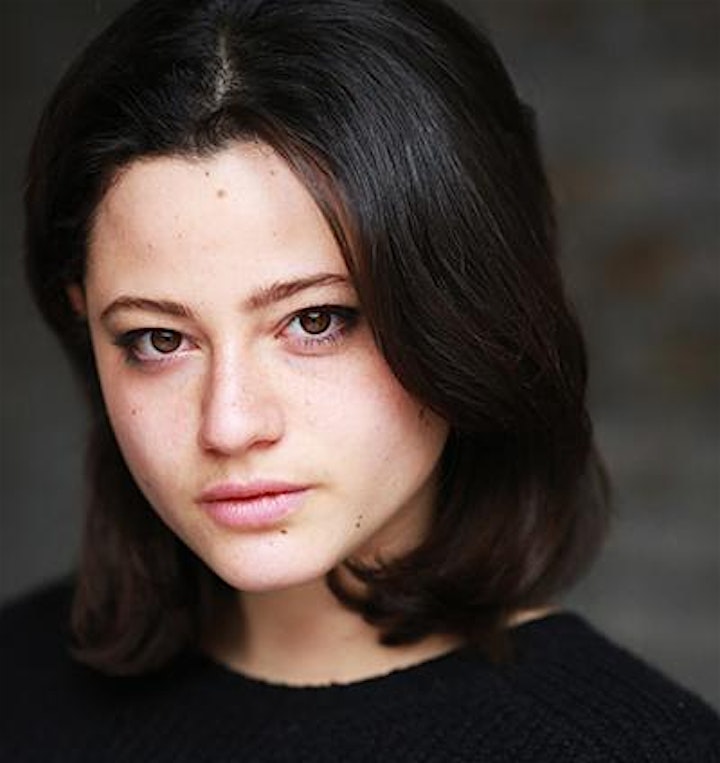 Avigail Tlalim is a director-actor-writer. She wrote and starred in the short film Sauce (2020), which was nominated at numerous BAFTA-qualifying festivals, including Aesthetica and SOUL, and won Best Screenplay at High Peak Festival. She has also written and directed the short films Change at Baker Street (2020) and Actresses (2021) and directed numerous plays, including Isla Cowan's Daphne or Hellfire at the Assembly Roxy, Edinburgh (2019).
During her time at Cambridge she directed a production of Swallow by Stef Smith and The Flick by Annie Baker. She has also assisted on two productions at the Soho Theatre. Avigail acted alongside Andrew Scott in ITV's The Town (2012) and in Matt Smith's short film Cargese (2013). She has starred in numerous stage shows, including an international tour of The Tempest (2018), in which she played Prospero. Before lockdown she was in rehearsals for Two Palestinians Go Dogging at The Royal Court.