Design solutions, ideas and inspiration from expert garden designers
About this event
For the Summer of 2021 our new season of info bursts will get into the detail of the projects of some of the UK's leading designers.
Every Tuesday for 4 weeks our designers will take you on a journey through one of their recent projects from its origins to completion, with contributions from clients and landscapers who were part of the journey.
We'll get into the real detail of their design approach, construction and planting design. We'll hear about the small moments that made the project, and maybe the hiccups as much as the triumphs.
THIS SEASON'S INFO BURSTS WILL RAISE FUNDS FOR THRIVE – USING GARDENING TO CHANGE LIVES
Each Info Burst session is at the end of your working day so that you can have the evening free. We start promptly at 5pm with a presentation until 6pm and then time for questions finishing at 6.30pm .
Our Info Bursts are all delivered remotely via online webinar and you will be sent an access code before the event. Each event counts as 1.5 hours CPD.
Tuesday 8th June Carolyn Willitts FLI
Carolyn is a landscape architect with a passion for creating and collaborating. She originally trained as a professional theatre designer and worked in theatre for eight years, an experience that brings a unique and creative approach to her designs. She founded CW Studio in 2012; a design-led, award winning landscape architecture practice passionate about creatingbeautiful and thoughtful landscapes and celebrating outdoor places.
Carolyn won the Institute of Directors Award for Innovation in 2020 and has recently been made a Fellow of the Landscape Institute. She is a visiting tutor for the London College of Garden Design in Kew Gardens and Manchester Metropolitan University's landscape architecture degree course and is passionate about encouraging the next wave of landscape designers into the industry. Carolyn has been part of judging panels for the Landscape Institute Awards and RIBA Awards and has written for the Landscape Institute and Garden Design Journals.
Tuesday 15th June Gavin McWilliam CLI MSGD MBALI
Gavin graduated with a first in Fine Art before going on to achieve a distinction for his masters in Landscape Architecture at Greenwich University. He is a Chartered Member of The Landscape Institute, Registered Member of the Society of Garden Designers and a Registered BALI designer.
McWilliam Studio is one of the country's leading garden and landscape design practices. Renowned for its creativity, the studio has won over 40 national and international awards, including Gold at the RHS Chelsea Flower Show and Gold and Best in Show at the Singapore Garden Festival.
Whether working on a bespoke private garden or a commercial project, McWilliam Studio's projects demonstrate a highly contextual ethos, tailored to the specific needs of clients, yet maximising the opportunities inherent in the site itself. Their work achieves a strong sense of place inspired by the landscape, and enriched with colour, texture and movement to create moments of delight and surprise.
The practice is led by Gavin McWilliam in collaboration with Andrew Wilson and a team of talented associates.
Images Fisher Tomlin & Bowyer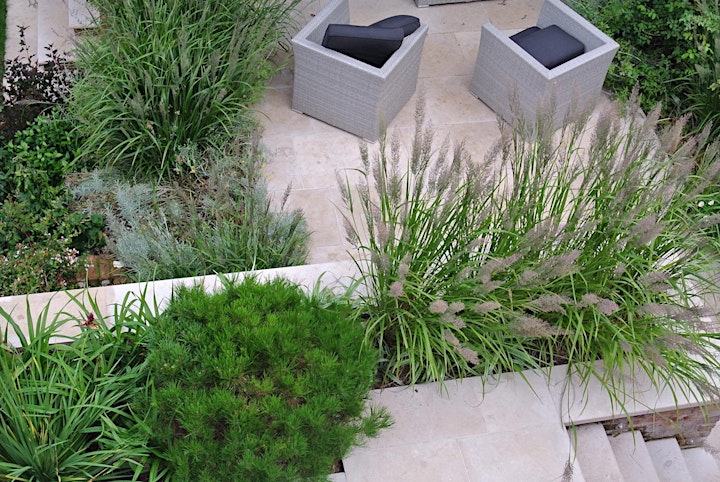 Organiser of Garden Stories 2021
The London College of Garden Design is one of Europe's leading specialist design colleges and offers professional level courses including our Garden Design Diploma delivered from our homes at the world famous Royal Botanical Gardens, Kew in the UK and the Royal Botanic Gardens, Victoria - Melbourne Gardens in Australia. At Kew we also offer a unique Planting Design Diploma delivered over 6 months and a Construction Design course. All our main courses are available online or as blended learning options.
Our short courses are offered at RBG Kew, RHS Garden Wisley in central London and many are online including our renowned CPD Seasonal Info Bursts. 
LCGD graduates have won the majority of Society of Garden Designers 'Student Designer of the Year' awards since they first launched, 'best in shows' and gold medals at major RHS shows including the 'Young Designer of the Year' Award. All our lecturers and tutors are practising professionals with an in-depth understanding of their subject, their profession and the land-based industries.