Create Your Own Economy event with Gary Vee. No.1 Entrepreneur Event of 2021. Limited tickets*
About this event
Integrity Events Limited presents: Gary Vaynerchuk
Gary Vee in London 2020
The World's Most Sought After Entrepreneurs Join Forces to Provide an Innovative Event.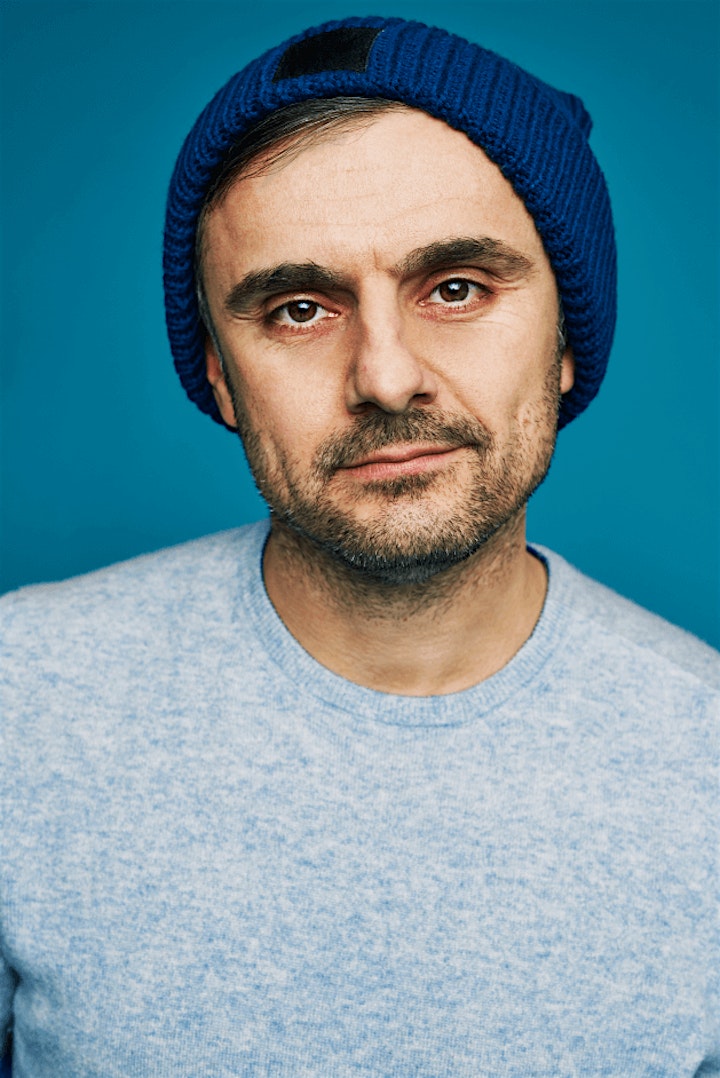 Main Keynote Speaker at this event:
Gary Vaynerchuk is a serial entrepreneur and the Chairman of VaynerX, a modern day communications parent company, as well as the CEO and Co-Founder of VaynerMedia, a full-service digital agency servicing Fortune 500 clients across the company's 4 locations.
His fifth book "Crushing It!: How Great Entrepreneurs Build Business and Influence-and How You Can, Too" is available in stores now!
Gary rose to prominence in the late 90's after establishing one of the first ecommerce wine sites, WineLibrary helping his father grow the family business from 4 to 60MM in sales.
Gary is also one of the most sought after public speakers alive today. He is a venture capitalist, 5-time New York Times bestselling author, and an early investor in companies such as Twitter, Tumblr, Venmo and Uber. Gary has been named to both Crain's and Fortune's 40 Under 40 lists.
Gary is currently the subject of DailyVee, an online documentary series highlighting what it's like to be a CEO and public figure in today's digital world. He is also the host of #AskGaryVee, a business and advice Q&A show online.
Gary is also the host of a global top 10 business podcast, The Gary Vaynerchuk Audio Experience.
Gary's signature sneakers, The GaryVee 001 & 002 in collaboration with K-Swiss sold out on opening day.
He is the Co-Founder of VaynerSports, a full service athlete representation agency with more than 20 clients with his brother AJ.
Gary also appears with Gwyneth Paltrow, Jessica Alba and Will.i.am on Apple's first original series "Planet of the Apps" out now.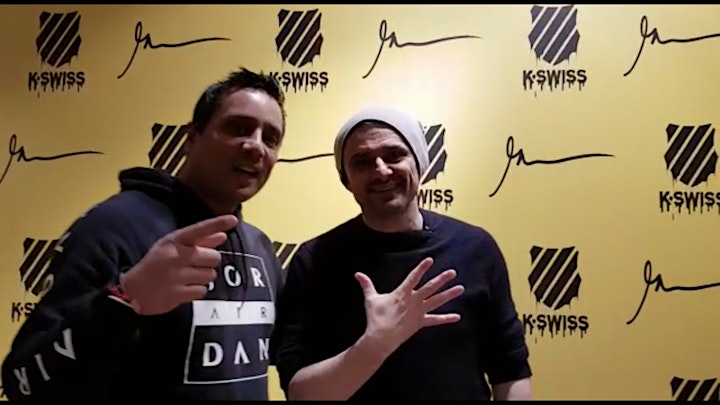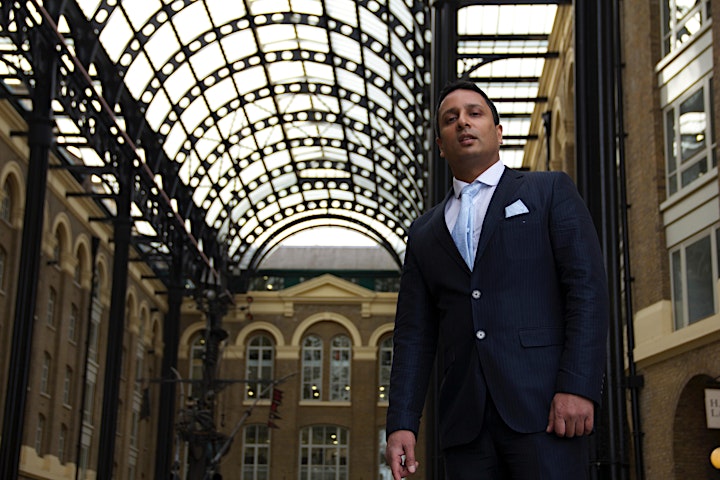 Watch the video below to see why Sunil C Patel created this event:
Keynote Speaker #2
Sunil Patel aka the Student Loan Millionaire is the first person in the world's history to use a University Student Loan to become a self made millionaire.
From Student loan to 50 Million Pounds of Assets!
Sunil Patel is a Property Investor in the U.K, Dubai, Spain & India. Mr. Patel is also CEO of Integrity Events Limited which had a record breaking 1000 people attend it's launch event.
Sunil's late Grandfather Fought alongside Mahatma Gandhi as a freedom fighter for India.
In addition, Sunil is an international motivational speaker & mentor. To date Sunil has created 10 millionaires with his knowledge. Sunil will speak about Property, Business & Crypto.
Some Facts About Sunil:
*Sunil dropped out of college after his business teacher revealed that he himself had never run a business in his life!
*Sunil developed alcohol, drug and gambling habits over the course of two years after leaving college.
*In 1997 Sunil won the battle against these addictions and stopped his addictions permanently to support his suffering family by becoming an entrepreneur.
*Nobody would lend him the money he needed to start a business so in desperation he decided to enroll into Ealing University, London in order to get a £4000 student loan.
*He dropped out of university.
*He used his student loan as a deposit to buy a council flat in a rough area. He also purchased books on self-made millionaires to educate himself as he had felt let down by his teachers throughout life.
*He worked hard day and night and within 12 years became a self-made millionaire. (The student loan was paid back in full with interest!).
*Sunil was persistent, patient & powerful in his pursuit of success and literally created 50 Million Pounds of Assets starting from only his student loan & loans from friends!
*Sunil rose to prominence in the early 2000s.
*Sunil has vigorously studied and is a master in the fields of debt, sales and tax & sees himself as a soldier in the field of business and life.
*Sunil created Integrity Events Limited because he was sick of the stage course-selling millionaires taking advantage of entrepreneurs.
*Sunil has spoken on stages alongside the likes of Les Brown and Eric Thomas and is very passionate about Motivating and Inspiring the world through his public speaking.
*Sunil's goal is to create the No.1 Entrepreneur Training Company in the World. Sunil is also at the Legacy stage of he's life and wants to inspire people to reach their maximum potential.
Sunil is looking forward to meeting you at this epic amazing event.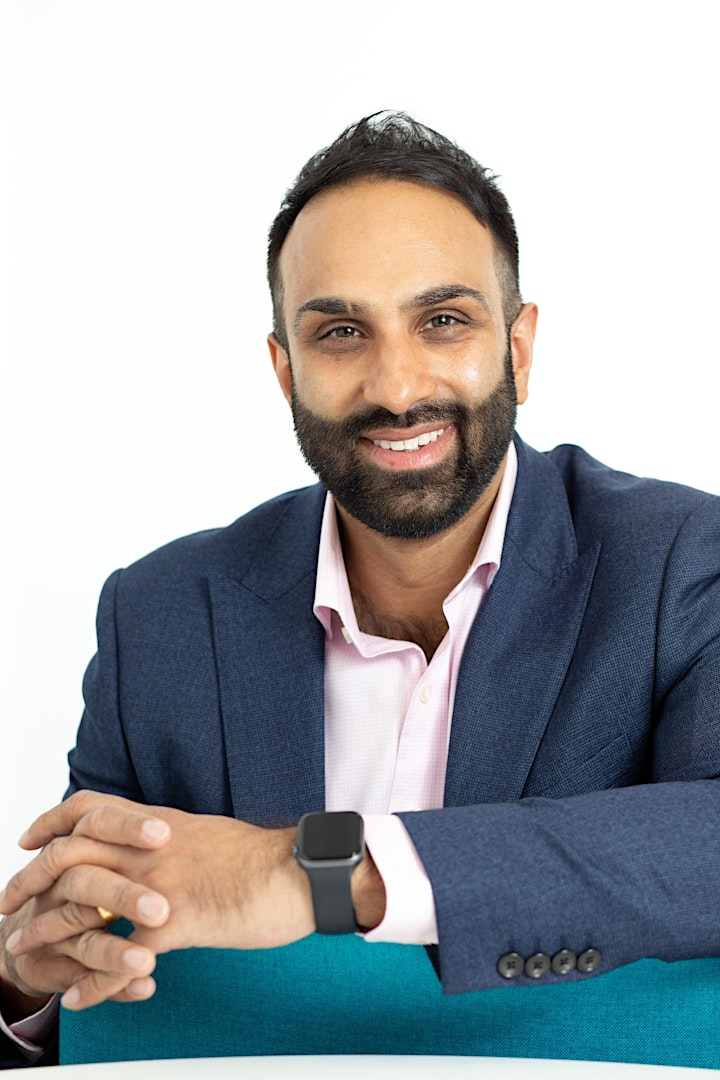 Keynote Speaker #3
Sunny Vara is a UK renowned Data Privacy and Cyber Security expert; a trusted advisor to organisations throughout the public and private sectors by delivering cutting-edge business value through their data.
Sunny has been at the forefront of the Data Privacy and Cyber Security Industry, helping organisations to improve their data posture.
He is the CEO & Founder of Cybercy; an innovative, pragmatic & people-based consultancy.
Sunny will share how organisations can maximise the true value in embedding Data Privacy and Cyber Security into their organisations through driving Data excellence, he looks forward to personally sharing his experience with you.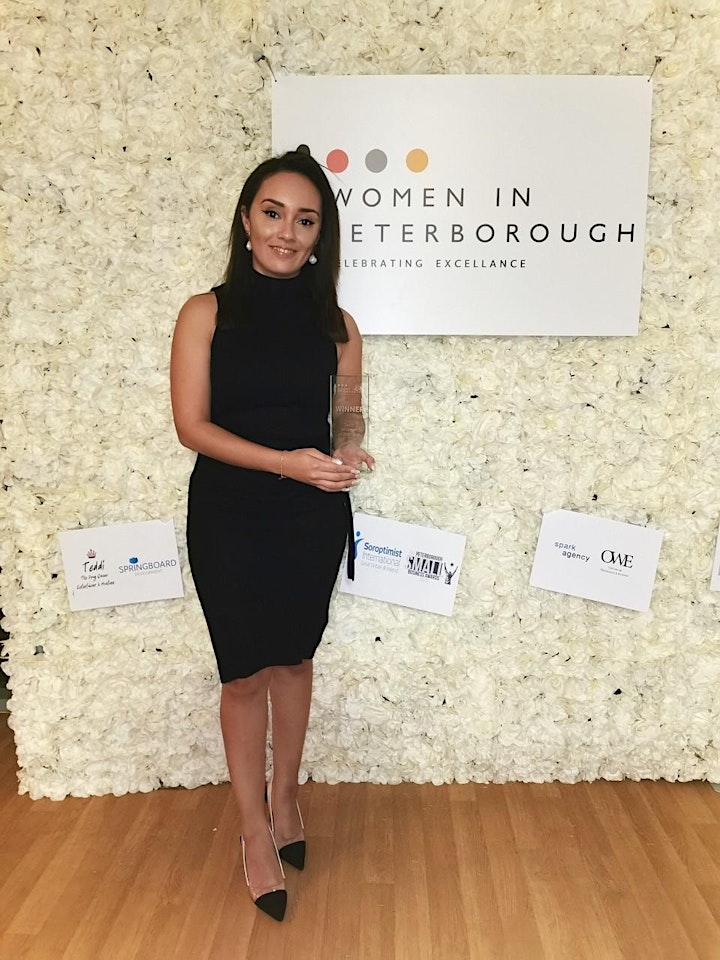 Keynote Speaker #4
Tyisha Lannon
Digital Marketing Expert, Director of the Ivy Rose Agency
Tyisha is an award-winning digital marketing expert who works with businesses of all sizes throughout the UK to help them capitalise on the opportunities presented to them by the new digital landscape in 2021.
She is the founder of The Ivy Rose Agency who have been responsible for generating in excess of £3million revenue from Facebook ads over the last 12 months.
Tyisha will be sharing her experience and insights with you, to understand how you can maximise your businesses potential by using both organic and paid social media strategies.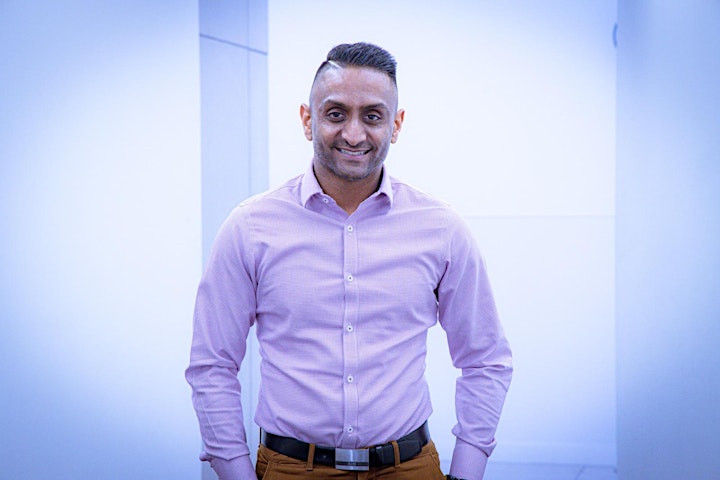 Keynote Speaker #5
Dr Mahmood Mawjee.
Mahmood is an ex-dentist turned power-speaker coach. Having coached hundreds of clients and spoken on the most powerful stages, Mahmood now teaches entrepreneurs and influential business owners how to stand out in a crowd and be phenomenal speakers. He's highly sought after because of his natural ability to make you INSANELY great in-front of any audience.
Mahmood's enthusiasm is infectious. He holds the key to inspiring individuals on how to become memorable, engaging and influential when speaking to a group of people.
The selling techniques and strategies he shares took him from ZERO to £2 MILLION in 11 months and his inner circle have made hefty profits when they've applied them to their businesses.
To know how to personalize even the most difficult message and create windfall sales whether you're in front of 10 or 2000 people - get Mahmood on your side.
Schedule of Day :
Registration starts at 7:00 am
Doors open : 9:00 am
Morning Speakers
Lunch 1:00 pm : 1:45 pm
Evening Speakers
Event Ending : 7:00 pm
7:00 pm - 9:00 pm Free Networking Party. Bring your business cards and dance the evening away. Meet the speakers up and close ask questions and have fun, you deserve it!.
9:00 - 9:30 pm Closing Ceremony by Sunil Patel
Frequently Asked Questions
Transport
1. Trains Subway-Earls Court or Parsons Green District Line. (7 Minute Walk to Venue)
2. Trains Overground-Southern West Brompton Station (5 Minute Walk to Venue)
3. Buses 328, C1, C3, N31, N97
Hotel Rooms
IBIS Hotel London Earl's Court is connected to the event conference venue.
504 rooms
£12.00 for 12 hours
130 Parking spaces available
Registration will start at 6:30 a.m. in the entrance room of the hotel
No age restrictions. We encourage the young to come.
VIP and Diamond Ticket Holders will be directed to a private fast track entrance & Coffee Lounge.
Meet & Greet With Gary Vee (Diamond & Royal Diamond Ticket Holders only)
This will be held in a private room between 3:00pm - 4:30pm
A professional photographer will take your photo with Gary Vee & other speakers. These photo's will be sent to you via a private facebook group event page, email & Whatsapp within 48 Hours.
Send an email to info@integrityevents.uk
State why you want to be a crew member.
Diamond and Royal Ticket Holders will have their Private 3 Course Lunch Upstairs in the Hotel Restaurant (Max 120) Meat & Vegetarian options are available.
Tea, Coffee and snacks available all day inside the venue for purchase.
Gary Vaynerchuk will be answering questions from the stage. Send in your questions to info@integrityevents.uk Leave your name & mobile number. If selected we will call you to arrange your live opportunity.
There is a bar upstairs which serve food but can get very busy during seminar times. Outside the venue you can find many food places.
Have you crewed before?
To stop the low level of Entrepreneur Training being offered. To create events where people genuinely learn how to create massive wealth fast but in a great enjoyable environment.
Our Next event is Bitcoin & Crypto Expo U.K 2022
If you have great ideas on how Sunil can expand Integrity Events please email :
info@integrityevents.uk
Video film makers: Include full editing to deliver videos ready for social media and advertising. If you can film, edit, deliver professional world class innovative videos and genuinely love what you do with a passion, email us at : help@integrityesa.com
Facebook, YouTube, LinkedIn and Instagram advertising professionals: You will need to show genuine proof of your results with Testimonials. If you genuinely love this industry and are passionate about advertising then email us at help@integrityesa.com .
People who are great at publishing books: help@integrityesa.com
We pay 20% to our partners rising to 25% if you sell 100 tickets. Send an email with your background, name, mobile number to sponsorship@integrityesa.com only partners who sell 50 + tickets get free entrance into our events.
Our crew members must genuinely care for all our attendees and have a personality that enjoys serving.
Our vision is to create the No.1 events company in the World so if you are selected you will be part of our vision.
You are welcome to take your own Photos & Video's in this private room.
The event will start 9 a.m. sharp without fail.
Parking is on site at the hotel
0207 666 8470
Hotel website : https://www.ilecconferencecentre.co.uk
Blessings
Never Give up
To your Success
Sunil SLM
"We Care About Entrepreneurs"
Organiser of Gary Vaynerchuk in London 2021