Canal Days Out: Middle Eastern Cooking Workshop - Manakish (Levantine Flatbread)
About this event
"Food is about celebrating life and connecting with people"
-
As part of the Canal Days Out we are hosting an outdoor cooking workshop in partnership with Rise. We will be learning how to make Manakish a traditional Levantine Flatbread & sharing the story and tradition behind the recipe.
In this workshop we will:
Explore Middle Eastern cuisine & ingredients
Bake the Manakish (Flatbread) in an outdoor oven
Learn some background on the recipe/ ingredients
The workshop will include:
Cooking equipment
Cooking ingredients
A take home recipe card
This is a free event but donations are very welcome and help support the work that we do. Donations can be made on the day or by booking a donation ticket.
We will be running 2 sessions at 11.30AM & 2PM both sessions will have a maximum of 15 attendees. (Please select the right session when booking tickets)
The sessions will be held outdoors in a covered grass area, that will be fully accessible. Seating will be in groups of 3/4
For further information about the event or Gathering Ground please visit our website: www.gatheringground.org
-
*These workshops are supported by the National Lottery Community Fund which distributes over £600m a year to communities across the UK, raised by players of The National Lottery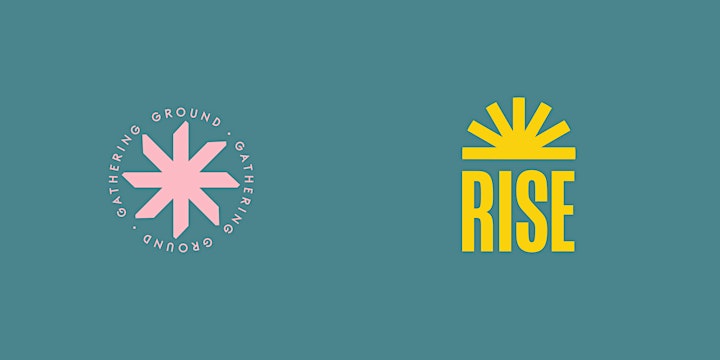 About Gathering Ground
We create food-led community spaces where locals and others meet and come together through various engaging activities.
-
About Rise
Equip. Empower. Enable
Rise are a Glasgow-Based non-profit helping refugee women overcome employment barriers.